---
Like, Comment, Share
30 Ways of Thanks Day #18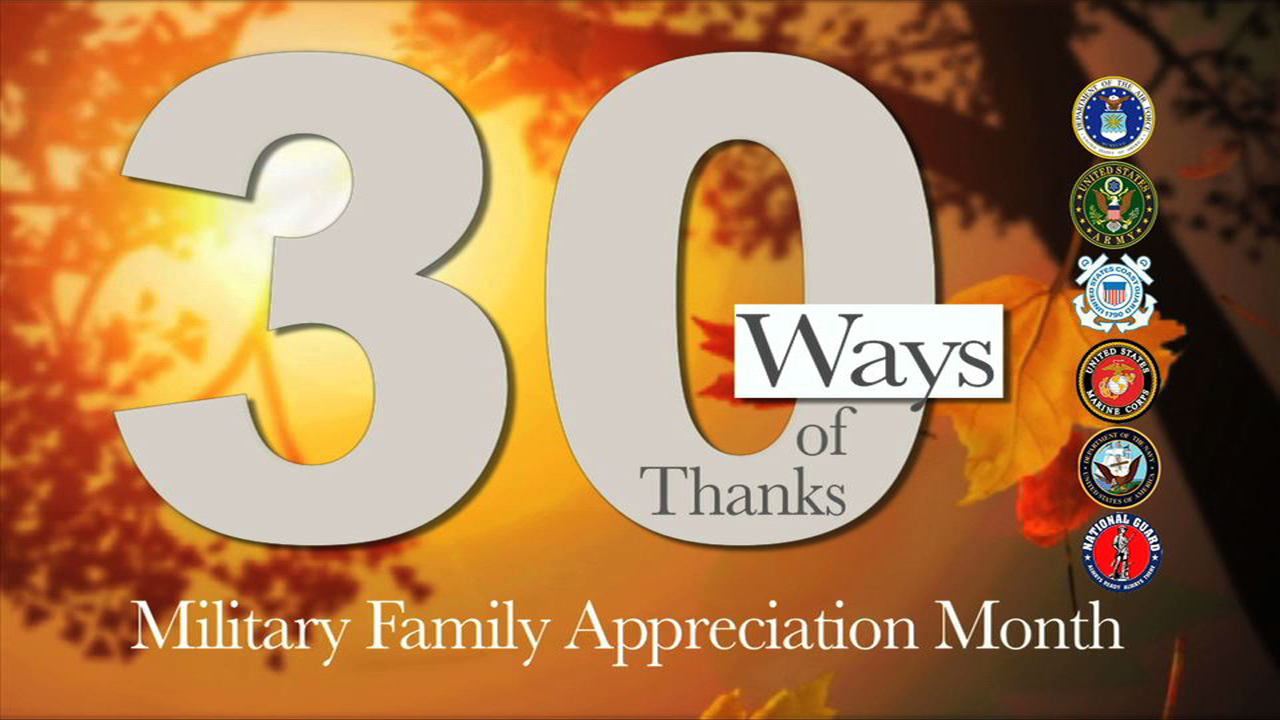 Image: – – Macho Spouse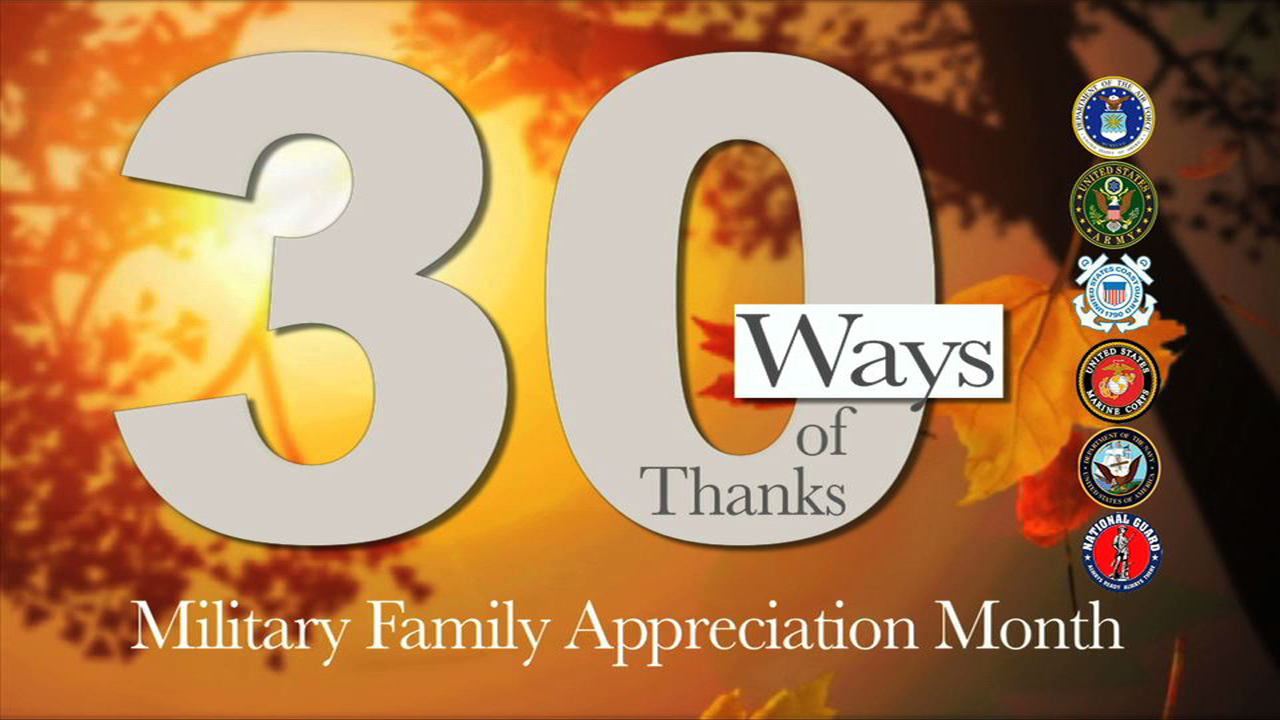 Kate Pennington of Blue Star Families shares another way to show your support for military families during November. Nominate a special someone in your community who has helped military families during a time of need for the Blue Star Neighbor Award! Click here for more information.
November is Military Families Appreciation Month, and the 2014 Armed Forces Insurance Branch Spouses of the Year (Branch SOYs) want to help everyone, everywhere participate in thanking and honoring military families.
Americans love our military, but many people don't quite know how best to express their gratitude. As National Guard Spouse of the Year Dr. Ingrid Herrera-Yee notes, "saying "thanks" to our military families is something that many want to do, but are at a loss as to how to do it –or in the case of Guard and Reserve, how to find us!"
So the Branch SOYs created #30Ways of Thanks to help. Each day in November, the Branch SOYs will release a video with an action item that people around the country can participate in virtually or locally, individually or in groups. Participants can hash tag #30Ways so that their messages, photos, or videos are spread far and wide. Hash tags #GratefulNation and #MilFamsRock can also be added as a short-hand way to say "You are amazing, military families!" Best of all, the entire #30Ways video collection will be stored on the Branch SOYs' YouTube channel so that it can be repeated in Novembers to come, or whenever someone is looking for a way to say "thank you" to military families.
---
See also...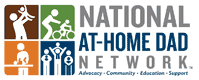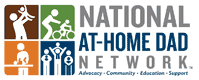 We know that many our visitors here at Macho Spouse are dads - some working and some stay-at-home-dads - who are looking for answers to the question "How do I do this?" We are constantly looking for resources to help all male military spouses and we are happy to share a great online resource for dads.
Help is available for male military spouse dads at the National At-Home Dad Network. All dads can learn from this online resource that provides support, education and advocacy for fathers who are the primary caregivers of their children.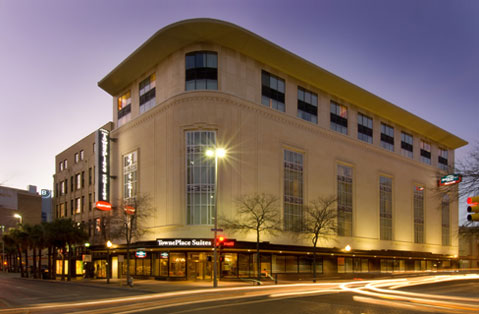 When Motley Crue's "Final Tour" came through San Antonio, my wife and I felt we just had to go. Their music played such an important role throughout our impressionable years, well, honestly Vince, Tommy, and Nikki had more of an impact on Dana than me. (Sorry Crue, but I've always been more of a Parrot Head!) But I do like several of their songs and have seen them in concert a few times, so a final romp on the wild side sounded appropriate.
We are slightly older now than we were in '88 so a lot has changed. For one, rather than just show up slightly intoxicated and hope to find some cheap seats, we bought our tickets weeks in advance. Good ones to! We also made sure both of us had the following day off from work, no more working with ears still ringing and head pounding. We are now productive adults. Plus, neither of us was planning on passing out in our car after the show, or driving home, so we felt it important to get a room…a nice room…on the River Walk. Twenty-five years ago we would've shacked-up at the cheapest "roach motel" for the night and not worried about location, comfort, or cleanliness. Oh how times have changed!
Staying at the TownePlace Suites was a pretty easy decision considering they had just given me a couple free nights in their hotels in exchange for some honest reviews, this is one. Before TownePlace Suites contacted me I honestly had no idea they had a location in downtown San Antonio, my wife and I usually stay at the Hyatt or Sheraton. So this would work out perfectly, especially since TownePlace welcomes pets and we wanted to bring our dog, Brutus. Yeah, bringing our doggie to a night of rock and roll craziness with Motley Crue...oh how times have changed!
---
Share on social media
Macho Spouse uses AddThis share buttons so you can easily share your favorite content from this site to your Facebook, Twitter, and more.
To share this on social media, click on the share icons. You will be prompted to connect your social media account if you have not already.
Thank you for sharing!
---
Comments