---
Like, Comment, Share
2017 Military Family Support Programming Survey
Image: – Voice your concerns about family support programs you rely on most and what your needs are. – Macho Spouse
Here is a great opportunity to voice your concerns...or not. These surveys are very important for future generations of military families!
Survey open October 9th - November 12th
Voice your concerns about family support programs you rely on most and what your needs are.
https://militaryfamilyadvisorynetwork.org/survey/
---
See also...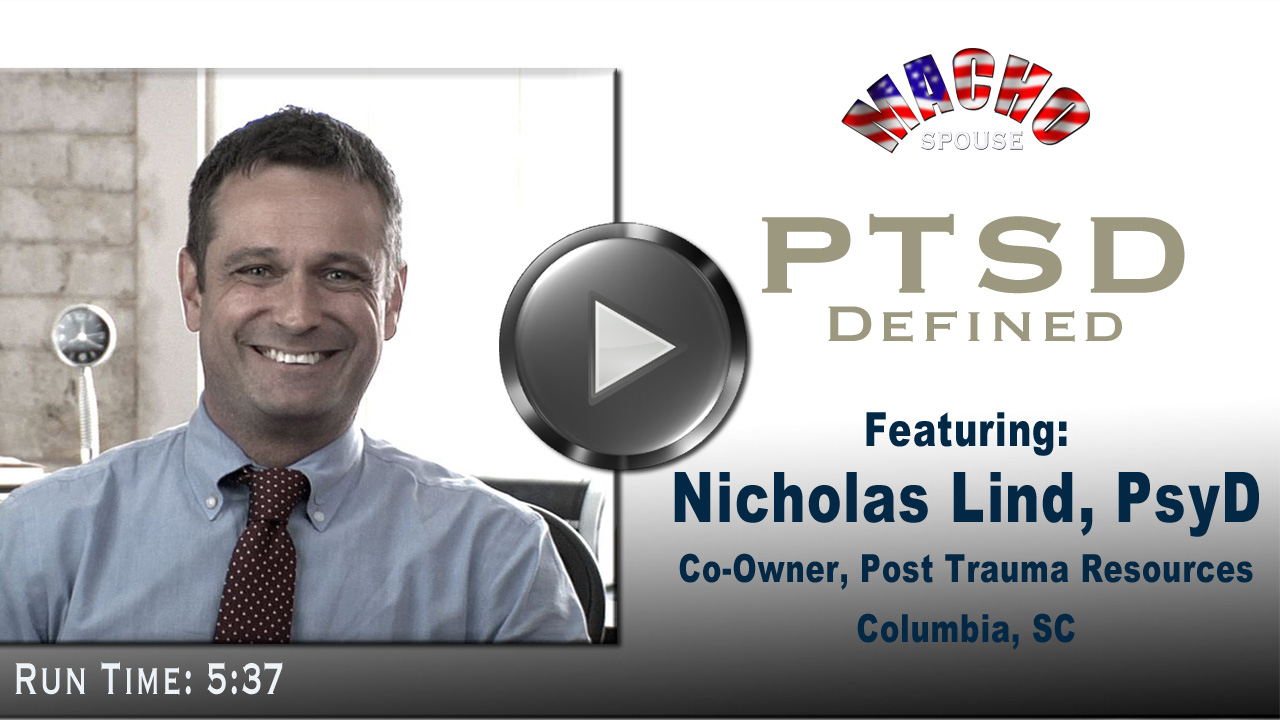 Post Traumatic Stress Disorder (PTSD or PTS) is a serious battle injury we wanted to know more about, so we found Nicholas Lind, PsyD, Co-Owner of Post Trauma Resources (Columbia, SC).  In this multi-part series, Dr. Lind defines PTSD, explains the symptoms, shares how and when to seek help, and offers insight into living with someone who struggles with PTS symptoms.  This first video offers a thorough explanation of what causes PTSD and how it may affect our families.
(The following is some good information from our friends at the Sonoran Desert Institute.)
Male military spouses find themselves looking to advance their skill set and have a great opportunity with a scholarship from MyCAA. The challenges of course are attending classes on campus when you may end up having to move before the end of a semester.
Many spouses turn to online education which is a great option. While online courses are a good fit. You need to make sure the school has a solid reputation. The key to a great online education is finding the right online education provider. Every man should know what to look for.
---
Share on social media
Macho Spouse uses AddThis share buttons so you can easily share your favorite content from this site to your Facebook, Twitter, and more.
To share this on social media, click on the share icons. You will be prompted to connect your social media account if you have not already.
Thank you for sharing!
---
Comments