Archive for the 'mentoring' Tag
Posts: 7 items(s) found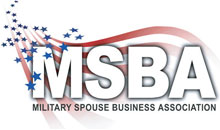 At Macho Spouse, we know the challenges civilian male military spouses face when it comes to finding gainful employment and dealing with career loss. We encourage civilian male military spouses to consider entrepreneurship as a possible way of making this lifestyle work. We're not naive, we know the difficulties that come with starting a business and successfully running it. We also know that there are great organizations offering help to civilian male military spouses who really want to start and run their own businesses. The [[EXLINK_21]] is one such organization.
Before starting a business, there are many questions to answer. A civilian male military spouse who wants to start a business has a few questions to answer that are military-specific, like:
How can I start a business when I move so often?
How can I start a business when I live on base?
How will my business impact my spouse?
MSBA is a "link that rocks" because they provide answers to these military-specific questions and help civilian male military spouses get closer to their military spouse owned businesses.
Check out some of the info from MSBA:
At MSBA, we've tackled the steepest part of the military spouse owned business learning curve. We pioneered the military spouse peer-to-peer mentoring and community based solutions to overcoming the unique challenges of military spouse owned businesses.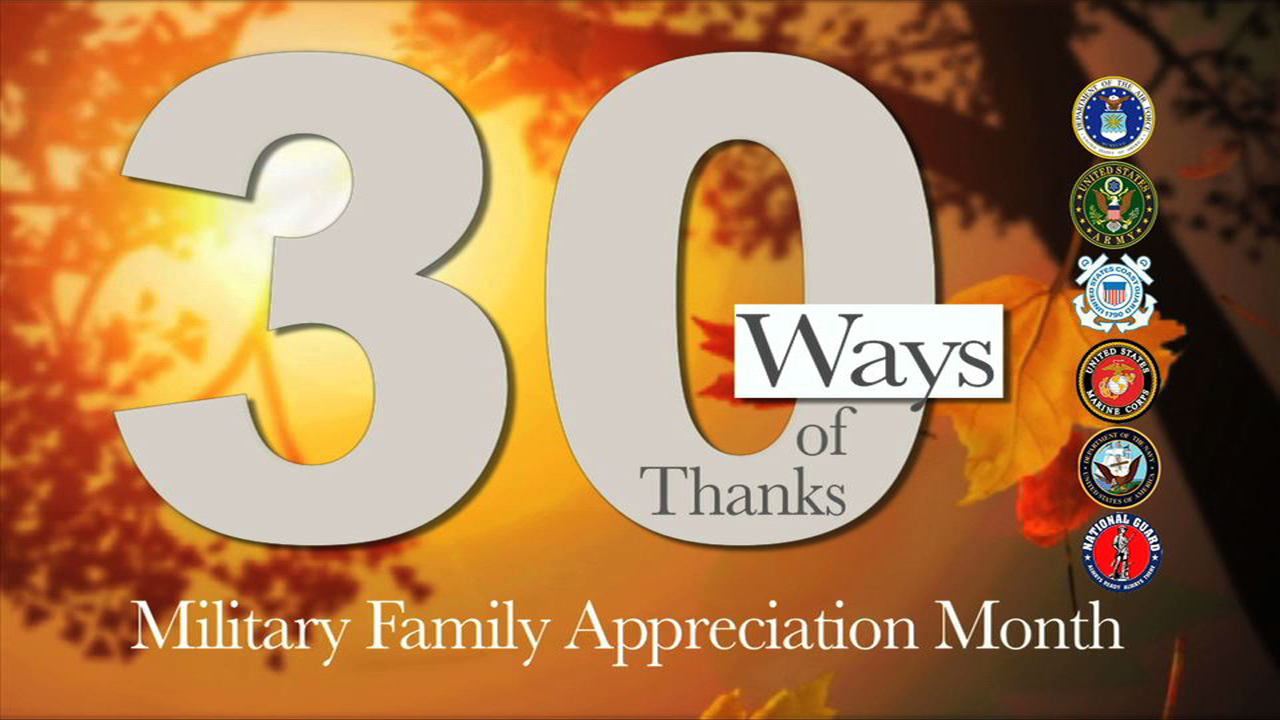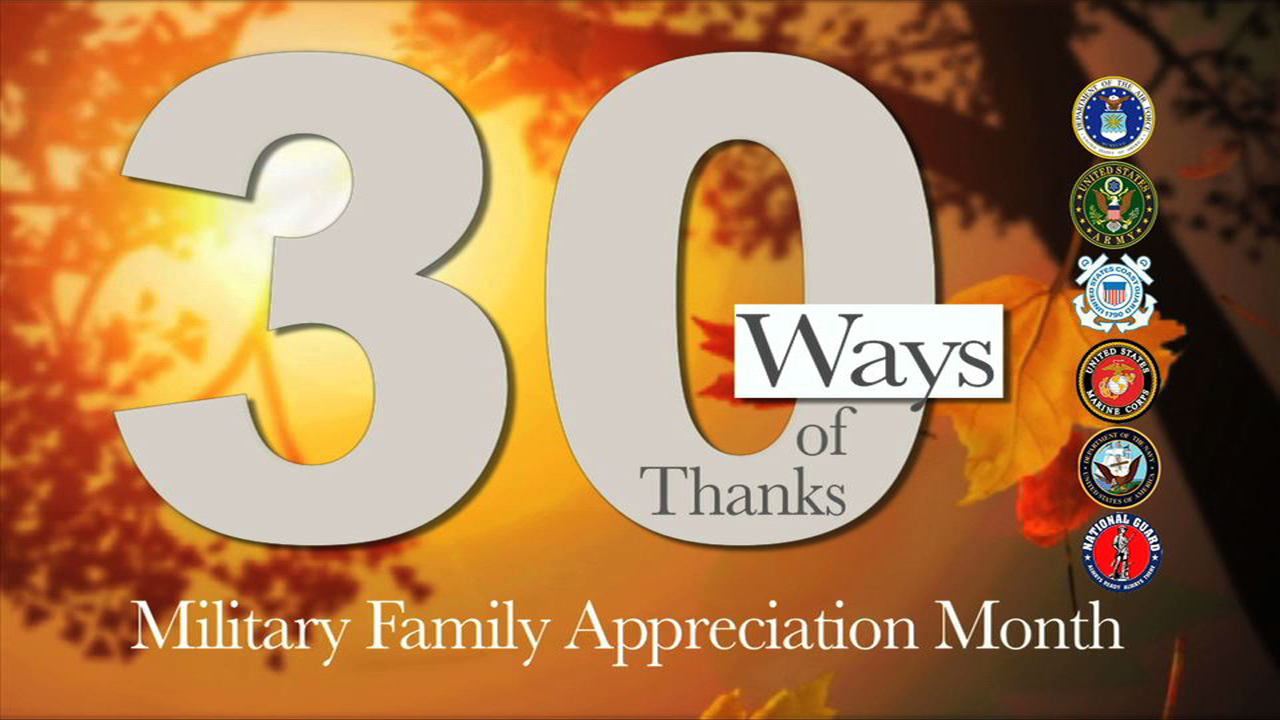 Military spouses make amazing employees, and entrepreneurs. If you have skills in things like professional development, or how to start a business, consider mentoring a military spouse!
November is Military Families Appreciation Month, and the 2014 Armed Forces Insurance Branch Spouses of the Year (Branch SOYs) want to help everyone, everywhere participate in thanking and honoring military families.
Americans love our military, but many people don't quite know how best to express their gratitude. As National Guard Spouse of the Year Dr. Ingrid Herrera-Yee notes, "saying "thanks" to our military families is something that many want to do, but are at a loss as to how to do it –or in the case of Guard and Reserve, how to find us!"
So the Branch SOYs created #30Ways of Thanks to help. Each day in November, the Branch SOYs will release a video with an action item that people around the country can participate in virtually or locally, individually or in groups. Participants can hash tag #30Ways so that their messages, photos, or videos are spread far and wide. Hash tags #GratefulNation and #MilFamsRock can also be added as a short-hand way to say "You are amazing, military families!" Best of all, the entire #30Ways video collection will be stored on the Branch SOYs' YouTube channel so that it can be repeated in Novembers to come, or whenever someone is looking for a way to say "thank you" to military families.

The National Military Spouse Network (NMSN) - the pre-eminent networking, mentoring and professional development organization committed to the education, empowerment and advancement of military spouses.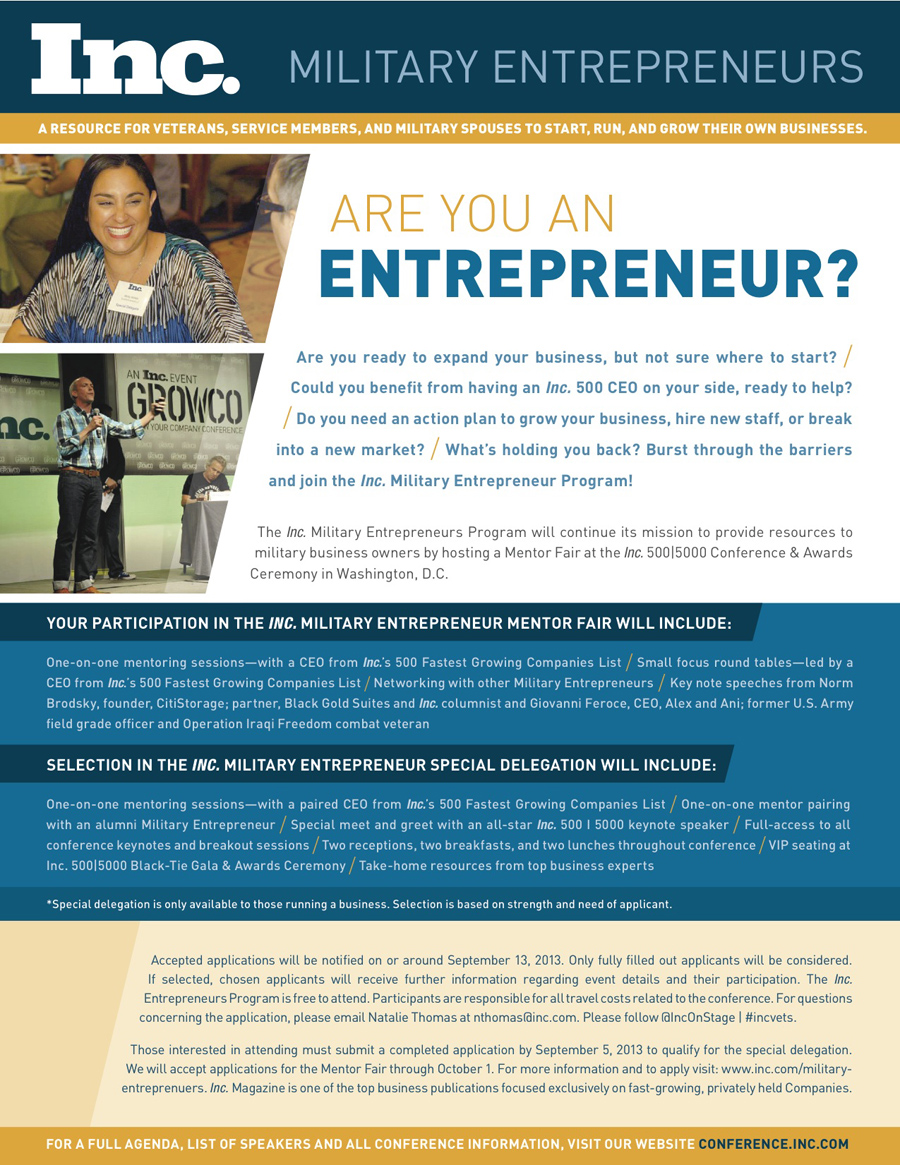 Guys, I personally attended this event last year in Phoenix and it was the best conference I've ever attended. Inc. goes out of their way to make you feel welcome and feel as part of their family. They offer a high-level of support even when the conference is over...hell, especially when the conference is over. If you have your own business, or are thinking of starting one, I highly recommend you apply for this program. If you don't get selected, I highly encourage you to go anyway.
Chris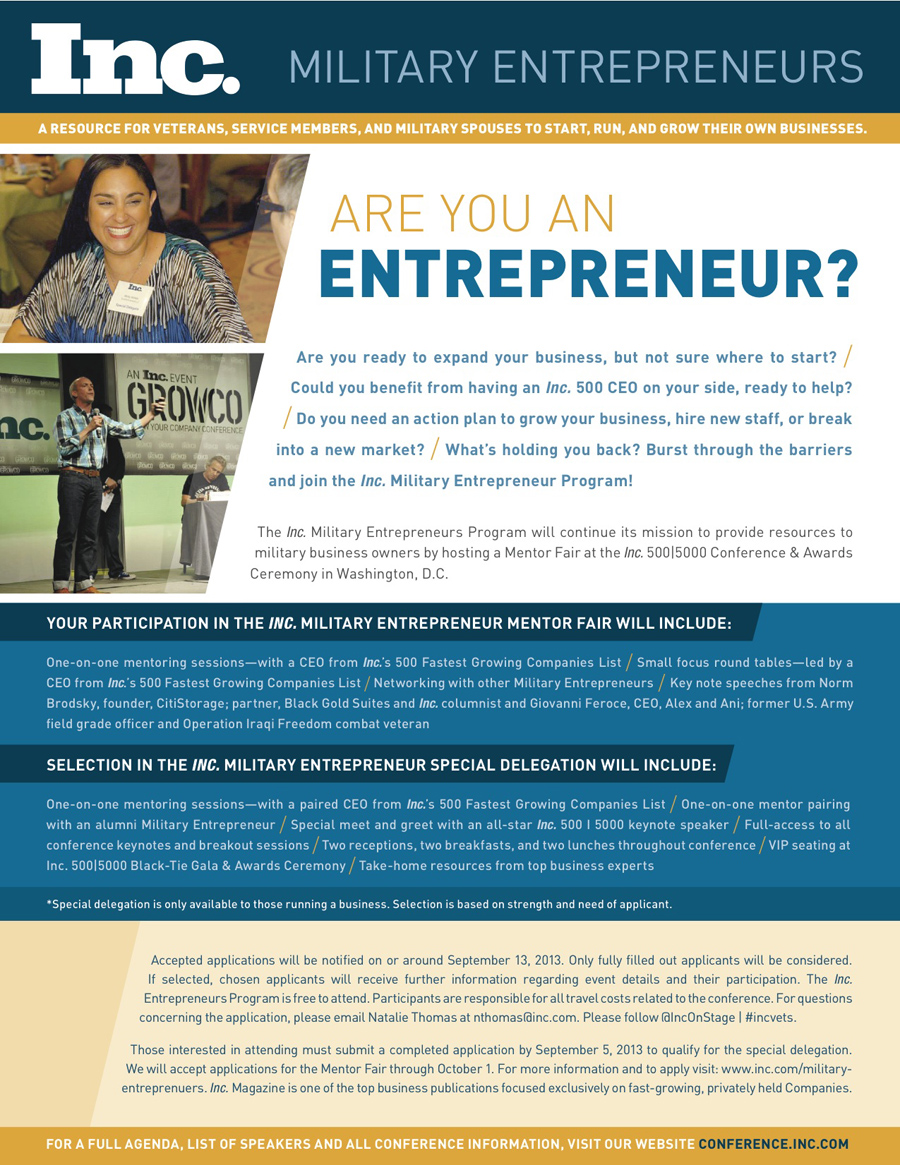 Macho Spouse and Chris Pape are mentioned in Alice Swan's article, Tuning in to the Military Spouse Network, in which Alice covers lessons she learned at the 2013 Military.com Spouse Summit (April 11-12, 2013). Here is what Alice wrote:
Build a service out of your unique experience and skill: A great example is Chris Pape, male military spouse and founder of Macho Spouse (http://malemilspouse.com/). Chris was kind enough to talk with me about how he started Macho Spouse. Living in Columbia, SC, while his spouse is working on an ROTC assignment, Chris said he began to feel pretty isolated. He thought he was the only guy spouse out there looking for information and help. About two years ago, Chris began researching male military spouses on the web but found only two articles about guys manning the home fronts. One of the stories was written by Amy Bushatz who you may remember from my Spouse Summit blog: http://www.dcmilitaryfamlife.com/profiles/blogs/you-are-not-alone.

Chris emailed Amy, who helped introduce him to Wayne Perry, founder of Manning the Home front (http://www.dcmilitaryfamlife.com/profiles/blogs/the-outlook-for-mil...) – it was the Military Spouse network in action. A video producer for 15 years, Chris had been working in Arkansas for the Department of Education, creating instructional videos before the PCS to Columbia. "I didn't see any information sites out there for guys to help share lessons learned or how to find jobs," Chris told me, "so I decided to use the skills I'd developed making the educational videos to create learning videos for male military spouses." Chris's fledgling video series has grown into a full service site for male military spouses to connect, get information on employment, money tips or gain insights through the Male Spouse 101 tutorial.

Facing another PCS soon with his Air Force spouse to San Antonio, Chris is excited about the opportunities the move presents. "I'm building a business I can take with me," he explained. And while Macho Spouse is his future, Chris feels it can also lead to other opportunities in the present. Chris is confident that the work he's done creating Macho Spouse will lead to video and film production work in Texas.
TWENTYNINE PALMS, Calif. - Spouses of service members are often faced with unique challenges like raising children while their partner is deployed and frequent relocation each time the next permanent change of station come around. Focus is placed on the service member's career, leaving the spouse's employment aspirations to be placed on the back burner. Programs like Hiring Our Heroes not only work toward finding meaningful employment for veterans, but for spouses as well.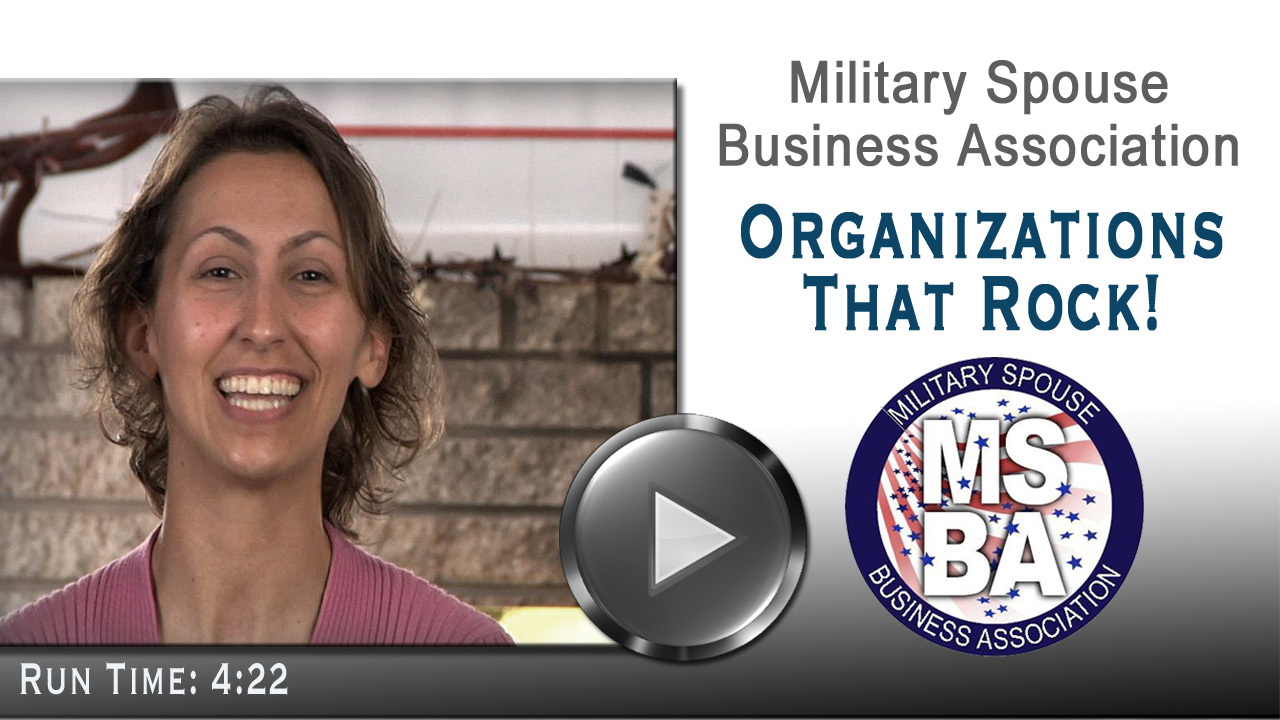 The Military Spouse Business Association (MSBA) is a terrific resource for military spouse entrepreneurs. We list them as a "Spouse Oranization That Rocks!" because we believe in their mission, and have personally used their services with great success. If you have a business of your own, or are considering starting one, we recommend watching this video and then registering with the MSBA. (Run Time: 4:22)

Interview With: Rikki Winters, MSBA Operations Director