Tag Results for legal
Categories: 1 items(s) found
Posts: 10 items(s) found
The Merchant Marine Act of 1920, more commonly known as the Jones Act, has been protecting seamen and merchant marines, as well as supporting the U.S. Military for decades. It is a law that allows maritime workers to seek compensation from employers, that regulates commerce in U.S. waterways, and that enforces U.S. law on all vessels in the country, foreign or domestic.
Rights for Mariners and Supporting a Strong Military
One of the most important things the Jones Act does is allow merchant marines and seamen to pursue damages from employers. This is important to the maritime industry in the U.S. because it forces employers to maintain safer work environments and to take responsibility when sloppy safety procedures or other factors lead to an injury or death. The right to seek compensation extends to dependent family members of anyone who dies in a maritime job because of negligence.
The Jones Act is also important in supporting the military. The law forces vessels in the U.S., as well as ports, terminals, and other facilities, to follow laws and to maintain productive and safe maritime work environments. When the U.S. goes to war the military can call ships, ports, technology, and infrastructure into action. The Jones Act ensures that these are in good working order in the event the military needs them.
Providing Information and Resources
MaritimeInjuryCenter.com provides up-to-date and researched information about everything related to maritime laws, especially the Jones Act, current events in the maritime industry, personal injury cases, and legal rights and opportunities. These are made available so that maritime workers, merchant marines, and others have the resources they need to exercise their rights. We can help you get the information you need about maritime legal matters and resources to legal experts. For more information contact our head of advocacy, Dan Griffin, at: Dgriffin@maritimeinjurycenter.com, or https://www.maritimeinjurycenter.com/contact/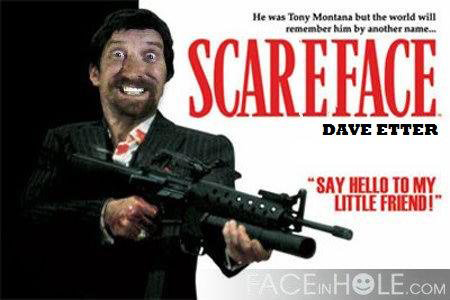 (The Old Fart speaks his mind and we encourage that at Macho Spouse. Â However, The Old Fart's views do not necessarily represent the views of Macho Spouse...but he sure is fun to read.)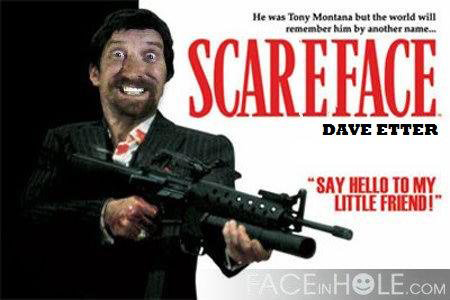 Think the Fiscal Cliff is scary?
Wait till you do your taxes!!!
You crazy political cry-babies, you stubborn fools who call yourselves the people's choice – are you really that blind?
(The following is some good information from our friends at the Sonoran Desert Institute.)
Male military spouses find themselves looking to advance their skill set and have a great opportunity with a scholarship from MyCAA. The challenges of course are attending classes on campus when you may end up having to move before the end of a semester.
Many spouses turn to online education which is a great option. While online courses are a good fit. You need to make sure the school has a solid reputation. The key to a great online education is finding the right online education provider. Every man should know what to look for.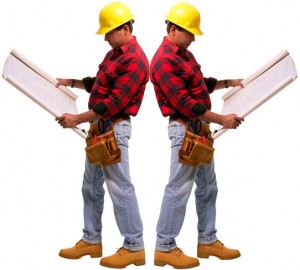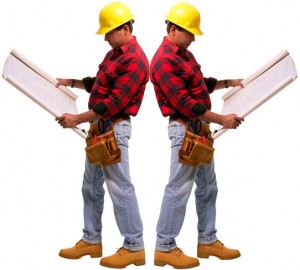 So, you have a job offer and the employer offers you employment as either an independent contractor or an employee. You figure that since your wife is in the military, you don't need the insurance and your paycheck will be bigger without all that withholding taken out.
Life as a 1099'er
Ready to take that 1099? Not so fast. You might be in for a big shock at the end of the year. Here is a list of some of the hits you'll take.
• All the income taxes for each taxing entity will be due every quarter after your first year in business. A total of 90 percent must be paid by April 15 of the following year or there will be a penalty.
• You will have to pay the entire Social Security tax. That amounts to 15.3 percent on your first $113,700 and 2.9 percent over that amount. Employees get half that amount paid by their employer automatically. However, as a self-employed individual, you may deduct the half that an employer would have contributed.
• Independent contractors are not covered by non-discrimination laws, wage and hour protection, unemployment insurance, or pension and benefit protections that "real" employees receive.
• If you drive or run other equipment for the business that pays you, you won't be covered by the employer's insurance policy. Guess who that leaves?
What Makes an Employee
The basic issue in deciding whether a person is an employee or an independent contractor is the business's control over the work of the person. This sounds like a simple matter, but courts constantly are deluged with arguments about this issue.
If you're told when to come to work; if you don't provide your own equipment or supplies; and if you are paid in set increments such as hours or piecework, you are an employee, period. If they train you, you are an employee. The courts have made clear that just because the employer doesn't decide to use control, doesn't mean you are then an independent contractor. The crux of the matter is whether they have the right to do so. Read the IRS publication about the issue of contractors vs employees.
Making the Right Decision
Before you make any decisions, take some time to investigate and consider which category works best for you and your family. If you are leaning toward becoming an independent contractor, make sure you're prepared to save enough to cover your tax expenses and any additional costs like liability insurance.
Consider incorporating as a LLC to protect yourself and give you additional tax protection. It's a good idea to get the help of a paralegal, lawyer and tax specialist.
If you are considering becoming self-employed, be certain to read the IRS Bulletin Understanding Employment Taxes. This is a simple document that explains what the requirements are in everyday language.
This post was sponsored by the School of Firearms Technology from the Sonoran Desert Institute.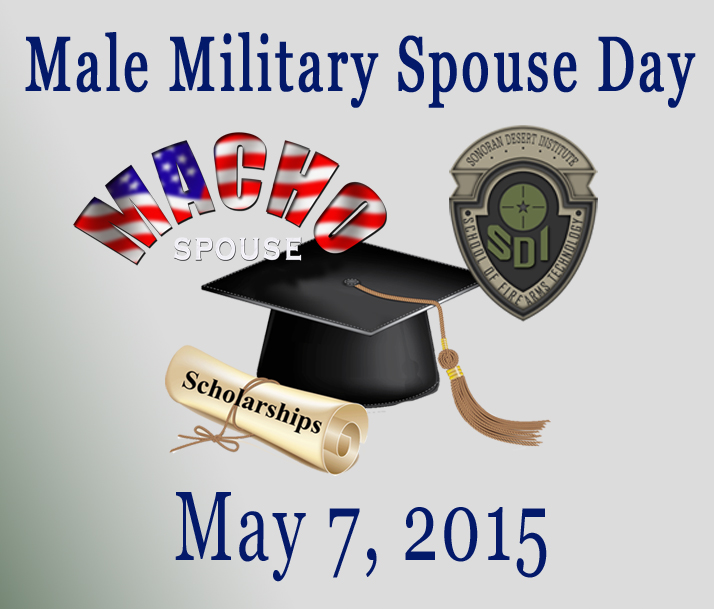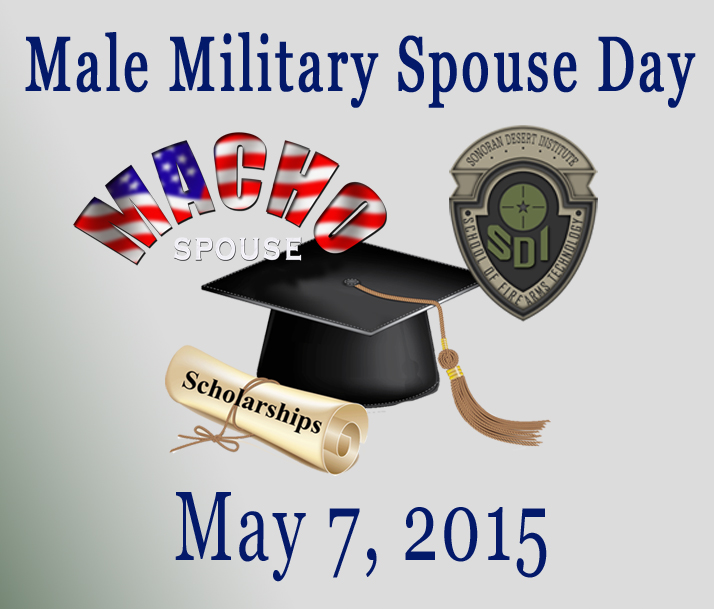 The School of Firearms Technology (SFT) at Sonoran Desert Institute (SDI) and Macho Spouse have announced the first ever Male Military Spouse Day dedicated to the male spouses of America's service members. To celebrate the launch of Male Military Spouse Day, SDI is offering a scholarship opportunity for male military spouses. To be eligible for the scholarship, you must be a member of the MachoSpouse.com community (registration is FREE and all we ask is your email address). This year's debut Male Military Spouse Day will see one spouse within our community win a full-tuition scholarship for the School of Firearms Technology professional Gunsmithing certificate course. The winner will also receive a complete build of an AR-15 rifle, for a total award value of more than $3,000.
SFT created this course specifically to fit within the MyCAA scholarship. However, you do not have to qualify for MyCAA benefits to be eligible for this scholarship opportunity. Â Hear from Terry Fields, a male military spouse on this great opportunity in the video above.

Male Military Spouse Day
The first Male Military Spouse Day will be May 7, 2015 in order to honor the lives and struggles of our under-recognized population.
With nearly 190,000 male military spouses globally (per DoD), our large but scattered group faces significant challenges. Stigma and social disconnection complicate common military spouse issues such as underemployment and family stress, leading to a divorce rate nearly three times higher among military-affiliated couples in which the wife is the service member. (Just released stats show this high % of divorce for male military spouses to be dropping, great news, but we still have a lot of work to do!)
The purpose of Male Military Spouse Day will be to raise the public profile of this group in order to facilitate awareness of male military spouse concerns and the development of solutions to preventable problems such as social isolation and educational access. Here's what Macho Spouse founder, Chris Pape, had to say about being a part of Male Military Spouse Day: "Considering that Macho Spouse is the only legitimate resource available to male military spouses, it is a great feeling to be part of an official "Male Military Spouse Day." In fact, given that this is probably the first official Male Military Spouse Day ever, it's even more exciting! Now, throw in the fact that one or our members will be awarded a life-changing opportunity to receive an SDI Gunsmithing scholarship, and this will be one hell of a day!"
Gunsmithing Scholarship Opportunity
SDI's scholarship opportunity offered in conjunction with the first Male Military Spouse Day is intended to showcase the resources that are available to male spouses who have yet to take advantage of their military-sponsored My Career Advancement Accounts (MyCAA) education entitlement. However, the Gunsmithing scholarship recipient does not need MyCAA eligibility to qualify for the award.
The School of Firearms Technology's Gunsmithing certificate course is an introductory class that teaches the knowledge and skills required to obtain an entry-level position as a gunsmith. All coursework is online and accessible from any location. Hardware for the course is shipped to the student as needed. Â Graduates of SFT's Gunsmithing course will receive a certificate to present to employers as evidence of their training in the building, maintenance, customization, and legal sale of different types of firearms. Certificates can be used to obtain valid employment as a gunsmith. Many graduates take the course to get more knowledge on an enjoyable hobby or to get started on their own business. With military connections, they have a ready-made customer base.
Follow-Up Information
Macho Spouse and the Sonoran Desert Institute are initiating Male Military Spouse Day and the 2015 scholarship giveaway as a gesture of recognition and solidarity with male military spouses who struggle with economic or family stress. Readers can learn more about Gunsmith training at the online home of SDI's School of Firearms Technology or register as a member of Macho Spouse before the May 7th announcement of the scholarship winner.
About Sonoran Desert Institute: The School of Firearms Technology began in 1921 (that's even older than the NRA!), under the name of the School of Gunsmithing. Since then, it has transformed into an internationally recognized school offering multiple programs, including one of the only Associate of Science in Firearms Technology degrees in the country, some of the nation's best Gunsmithing Certificate programs, and a diverse armorer's programs. The School of Firearms Technology's elite faculty and staff include celebrated military personnel, nearly 75 years' worth of combined higher education experience, nationally recognized firearms experts and more.
The Military Spouse JD Network is an international network of legal professionals improving the lives of military families. We support military spouses by:
Advocating for licensing accommodations, including bar membership without additional examination,
Providing education about the challenges facing military families,
Encouraging hiring military spouses, and
Providing a support network.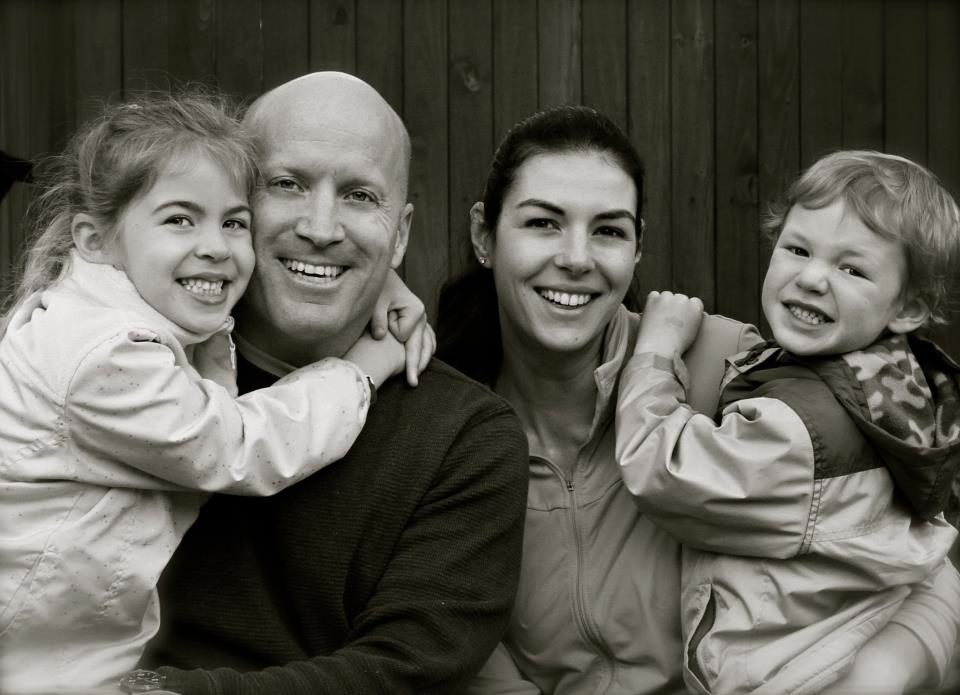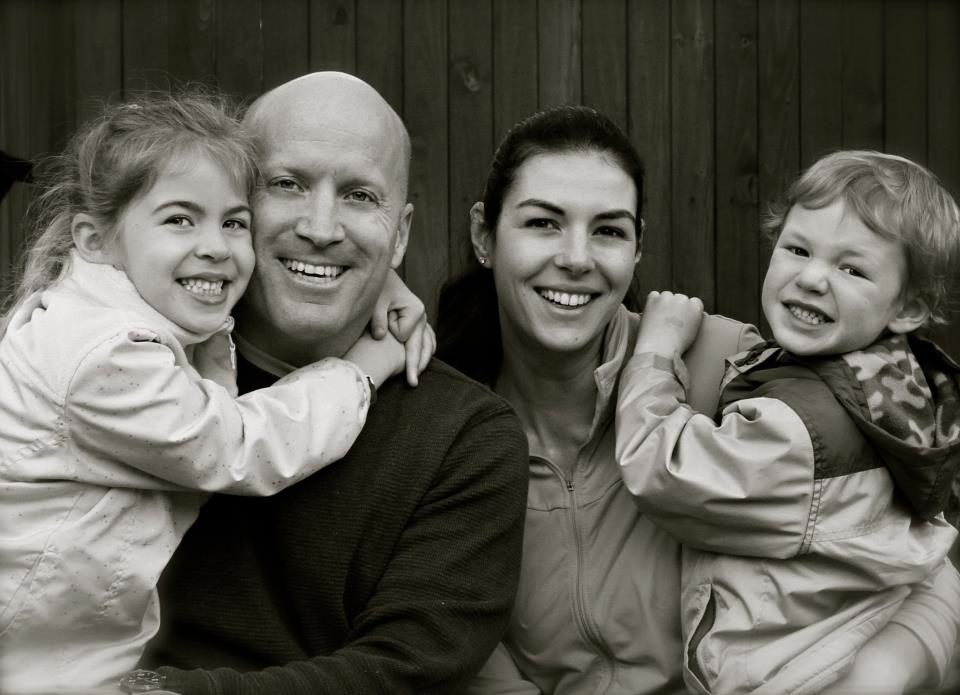 Earlier this year I attended my Transition Assistance Program (TAP) class ahead of my planned 1 August 2014 retirement. After completing the week of training with 25 other military members (both officers and enlisted), I was left with some thoughts about the program and life after the military.

TAP class, whose name is now Transition GPS due the passage of the 2011 Vow to Hire Heroes Act, was heavily geared towards providing military members the tools to become Government Service (GS) employees or defense industry professionals. I certainly understand why. After all, everyone in the class served in the military their entire career, some spanning over 30 years. It makes sense that most would want to capitalize on the skills they acquired during their many years of service.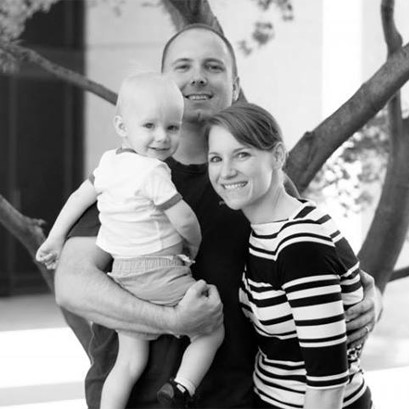 Wait, you're a stay at home dad? How'd you get on base?" said the hairstylist at the exchange when I responded to her question on what I did for the Air Force. This happens a lot when you're a military husband. You'll get salutes from the gate guards, military discounts that only apply to active duty personnel, and maybe if you're really lucky, the start of a chewing out over haircut and shave regulations by a senior enlisted person. Why? Because our wives make up a small part of the force.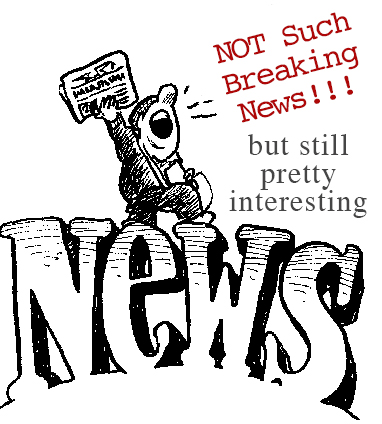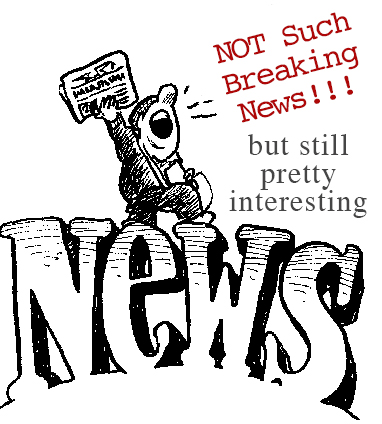 We found this article written at the Fort Belvoir newspaper and decided to share as we feel this is a very important issue.
Last month's headlines proved that servicemembers are expected to behave on duty, off duty, in uniform and out, and even on social media.
First, there was the Facebook photo of an airman tongue-kissing a Prisoner of War-Missing in Action symbol, reported by the Army Times Feb. 14.
Then, there was the photo of Soldiers acting silly next to a casket, posted by a Wisconsin National Guardsman on an honors detail and the Intagram "selfie" of a Fort Carson, Colo., Soldier hiding in her car to avoid saluting the flag during retreat (reported by the Army Times Feb. 18 and Feb. 25, respectively).
Those servicemembers are facing investigations because their posts violated the Uniform Code of Military Justice.
Washington, DC (PRWEB) May 09, 2013
Alicia Hinds Ward was named the 2013 Armed Forces Insurance Military Spouse of the Year ® today in recognition of her outstanding commitment to the military community.
Video of the awards ceremony will be available on Military Spouse mag YouTube channel.
Nominated by her husband, Tech. Sgt. Edwinston Ward, Alicia's accomplishments include serving as the Key Spouse for the 113th Logistics Readiness Squadron, Relocation Assistance contractor, Exceptional Family Member Program (EFMP) Family Panel Representative for the National Guard and the co-founder of the Joint Base Andrews Business and Community Support Group and Spouse Forums. She is the first National Guard spouse to receive this prestigious award. With the reach of the Military Spouse of the Year ® organization behind her, Hinds Ward is planning to advocate for better spouse employment options and special needs resources.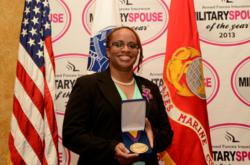 "We want to create an opportunity for these winners to advocate and engage the
military spouse community
through Military Spouse's media channels: Military Spouse magazine, militaryspouse.com, and social media," said Kate Meeuf, Brand Director