Tag Results for jeremy hilton
Posts: 7 items(s) found
Jeremy Hilton was recently named the 2012 Military Spouse of the Year by Military Spouse Magazine. (www.baseguide.com)Â It's the first time a male has been honored.
Jeremy is the father of two. He is not only a Stay-At-Home-Dad (SAHD) while his wife is deployed with the Air Force but he is also caring for a special needs child.
A Navy veteran himself, Jeremy talked about the resources out there for spouses serving at home while their loved one is deployed. He mentioned Macho Spouse (machospouse.com) was particularly helpful.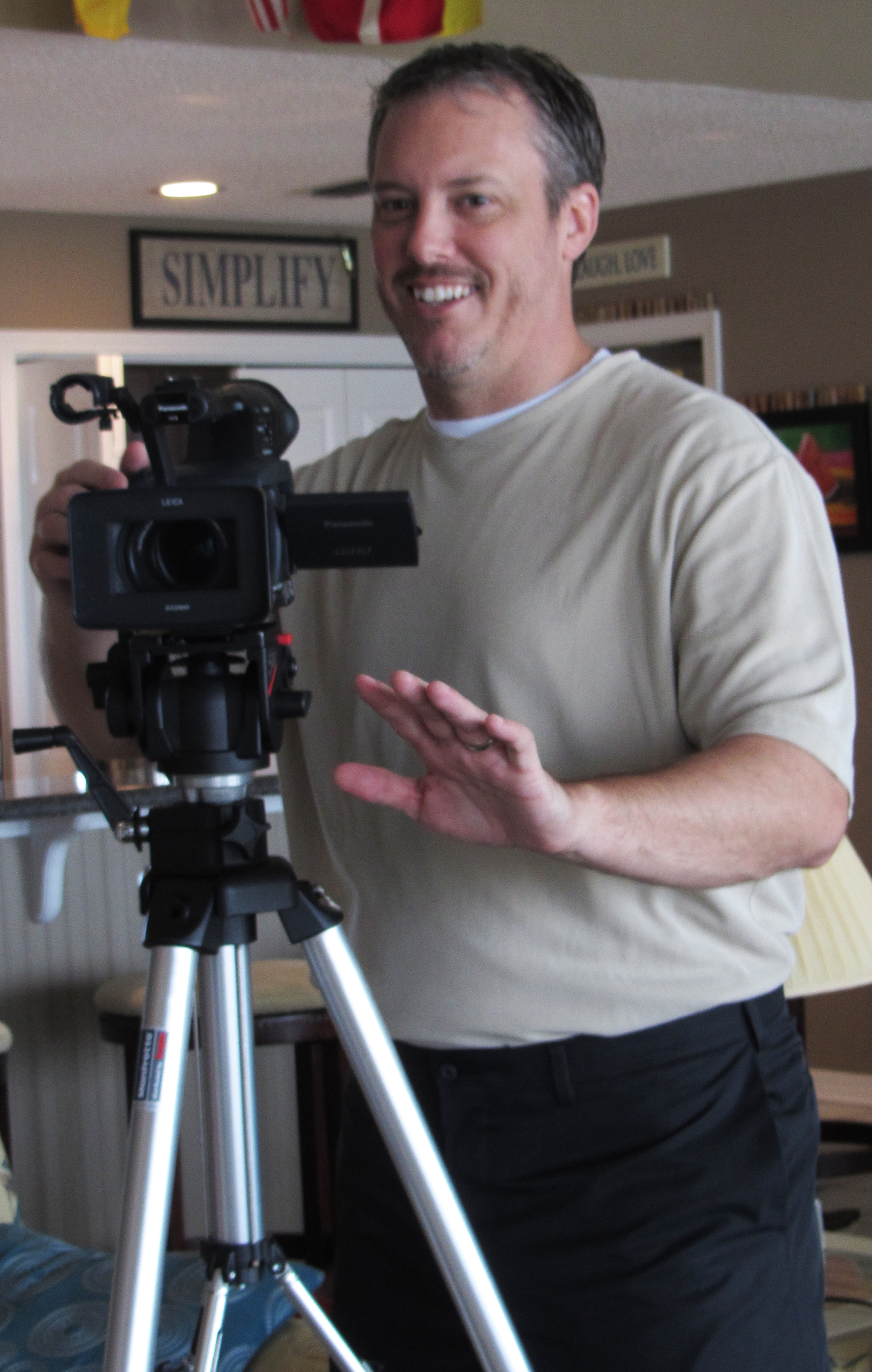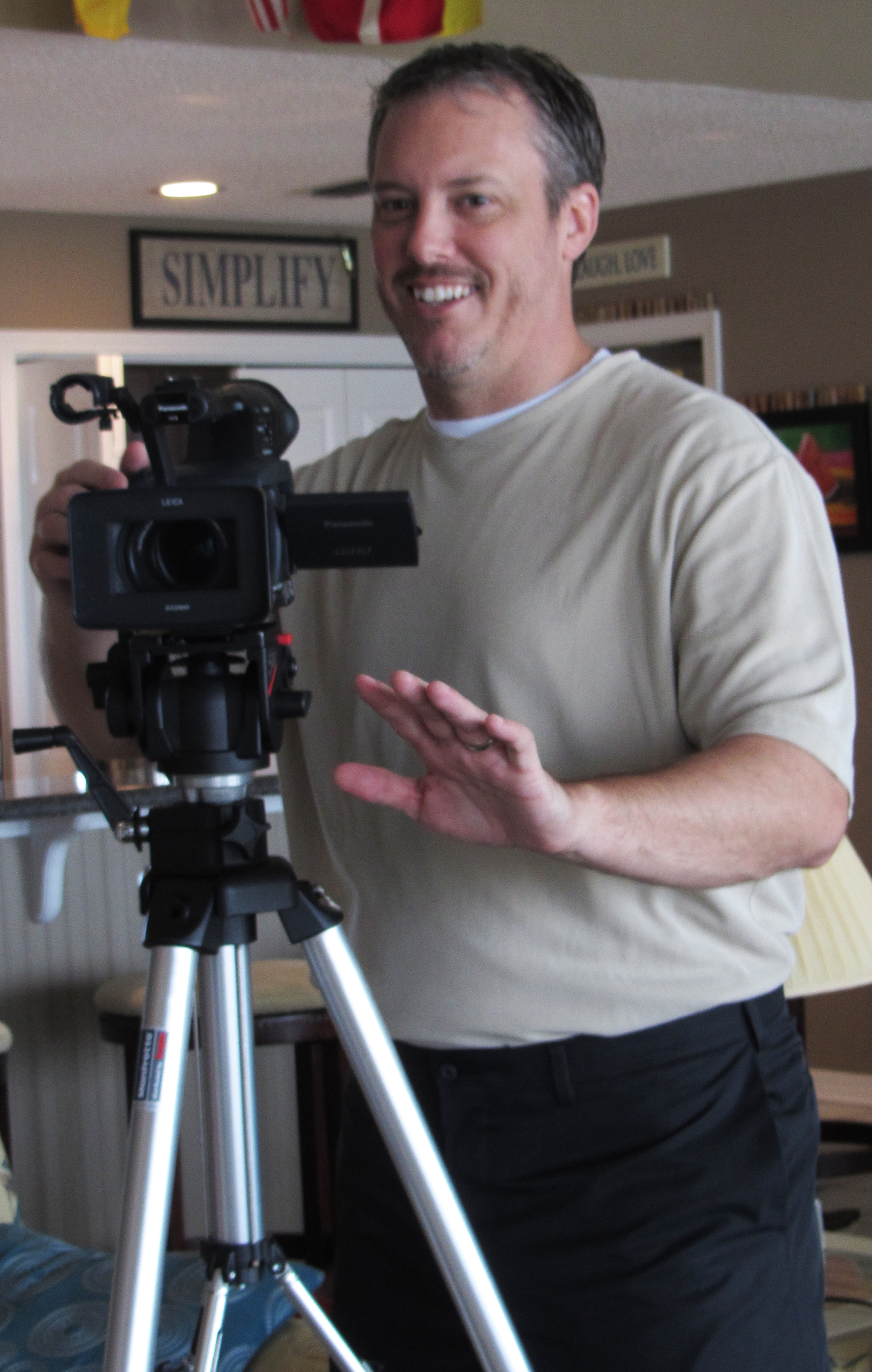 You know, I started Macho Spouse because I couldn't find a job in my career field during our last PCS. Most of us military spouses have probably gone through similar depressing job-searches. But after two years of unemployment, here I am, back in the job market and gainfully employed. This time, however, I have a whole new appreciation for what it takes to land that next job. The following is a short list of what I learned during my latest employment drought.
The first thing every military spouse needs when planning his or her career is patience. Patience, patience, patience. We must understand that our career trajectories won't be as quick, or logical as our civilian counterparts. And that's OK. As long as we understand where we want to be at the end of our working life, taking a step backwards now and then isn't a big deal as long as it moves us further forward down the line. Remember, our life situations can change rapidly, so we don't have to find that "perfect" job today since we probably won't be able to keep it anyway. Focus on building your resume so that when your spouse does decide to retire, you will have a great resume and lot's of experience to land that "perfect"job.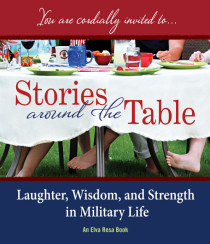 (St. Paul, MN)—Award-winning independent publisher Elva Resa Publishing is pleased to announce the October 2014 release of Stories Around the Table: Laughter, Wisdom, and Strength in Military Life, a collection of personal stories from more than forty military family writers, including spouses, parents, children, and service members. (make sure you check out the list of authors guys...a few of us are represented in this group!)
From poignant to practical, tragic to humorous, these candid conversations shed heartfelt insight on many aspects of military life. Some subjects, such as deployment, reunion, combat injury, post-traumatic stress, and frequent moves, specifically reflect the military lifestyle. Writers also explore topics common to both military and civilian families, including marriage, education, parenting, friendship, faith, finances, depression, infertility, and grief, and how military life influences the experience.
One of the first things I learned from interviewing male military spouses who have successful marriages is that they all talk with their wives. I'm not referring to common daily small talk, but actual deep communication about their feelings, desires, and fears. The stuff that can make most men squirm; talk of love, dreams, hope, and sometimes about what just happened on the Bachelor are all conversations these guys aren't afraid to tackle.
This video is the first in a multi-part series on communication that features Scott Stanley, PhD. University of Denver, and male spouses from across the nation sharing insight into why it's important for military families to practice good communication skills.
(Interviews with Scott Stanley, PhD., Patrick Donaldson, Glen Mixon, Francis Guerrero, Bill Keller, and Jeremy Hilton.)
Military Spouse Magazine honored the dad for his stay-at-home work with disabled daughter.
When Deanie Dempsey, whose husband is the chair of the Joint Chiefs of Staff, took the stage at the Marine Barracks Washington earlier this month to announce 2012's "Military Spouse of the Year," she fumbled for her words. There were six nominees—five women and one man—and Dempsey clearly had trouble finding the appropriate gender-neutral pronoun, in order to not blow the identity of the winner. Finally, she gave up. "I have confidence that he will do his fellow spouses proud," she said. The room collectively gasped.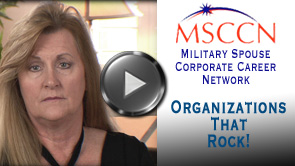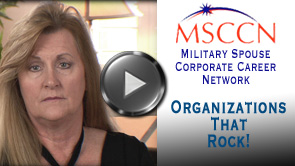 This is an oldie, but a goodie video highlighting the impressive work being done at MSCCN (Military Spouse Corporate Career Network) and CASY (Corporate America Supports You). It's a little long, but we think this is a must-see video for any male military spouse in need of career support. Deb Kloeppel, CEO MSCCN, explains why her organization is male military spouse friendly and offers an opportunity for us guys to create and sit on male spouse specific career advisrory committee at MSCCN.
Interview from: Cory Livingston, Foday Kanu, Jason Bergman, Jeremy Hilton, Chris Pape, and Deb Kloeppel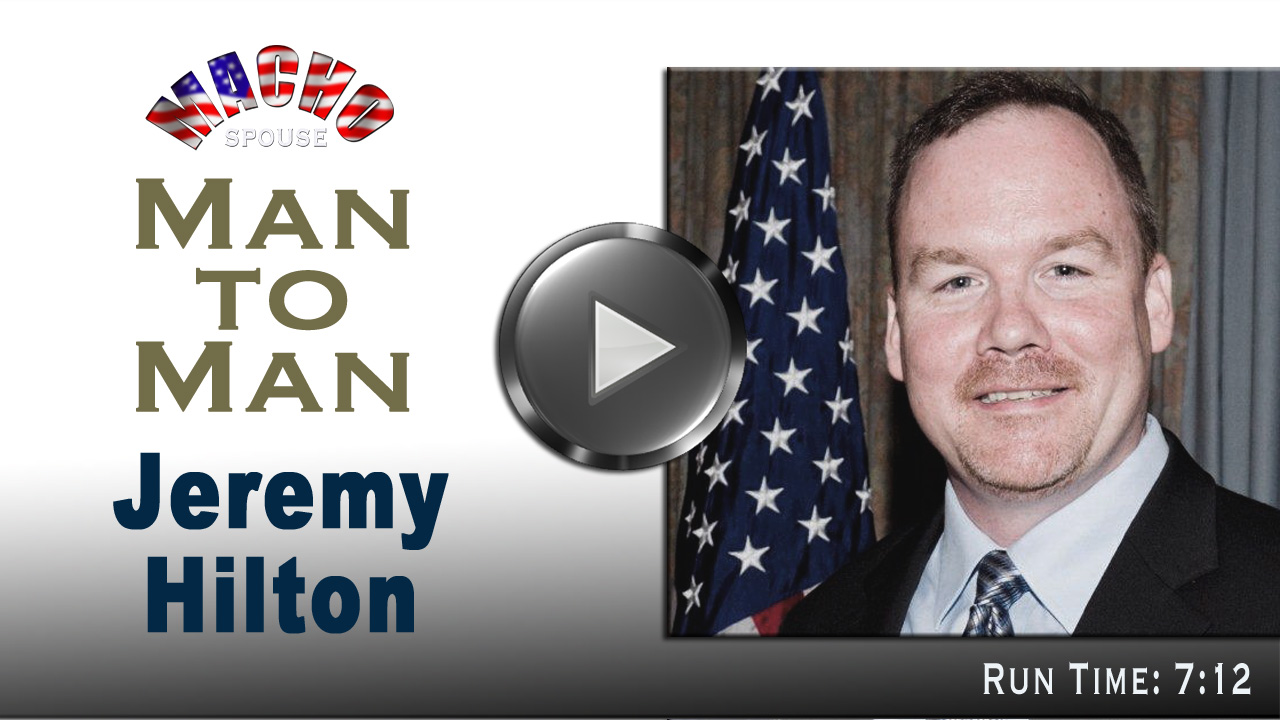 The 2012 Military Spouse of the Year, Jeremy Hilton is an Air Force male military spouse and advocate for military families and dependents impacted by illness or disability. In this Man-to-Man video, Jeremy shares some great advice and life lessons. Male military spouses of all age ranges and experience will find some useful information in this interview. (Length: :07:12)