---
Like, Comment, Share
US Military Ranks for Officers and Enlisted
Image: – – Macho Spouse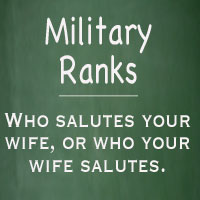 If you spend a lot of time on Xbox 360 playing Call of Duty or Halo, you may have a decent handle on the US Military Ranks for Officers and Enlisted for one or maybe two branches of service. However, you can't rely on "gamer cred" to help you remember all of the ranks for all of the US military Service branches.
Here are some rank insignia charts for the United States Army, Air Force, Navy, Marine Corps, and Coast Guard. Learn 'em. It's good to know who your wife salutes or who has to salute your wife.

(Oh, and gamers don't look for those high ranks and insignia that you see in Call of Duty. They're not real.)

Officers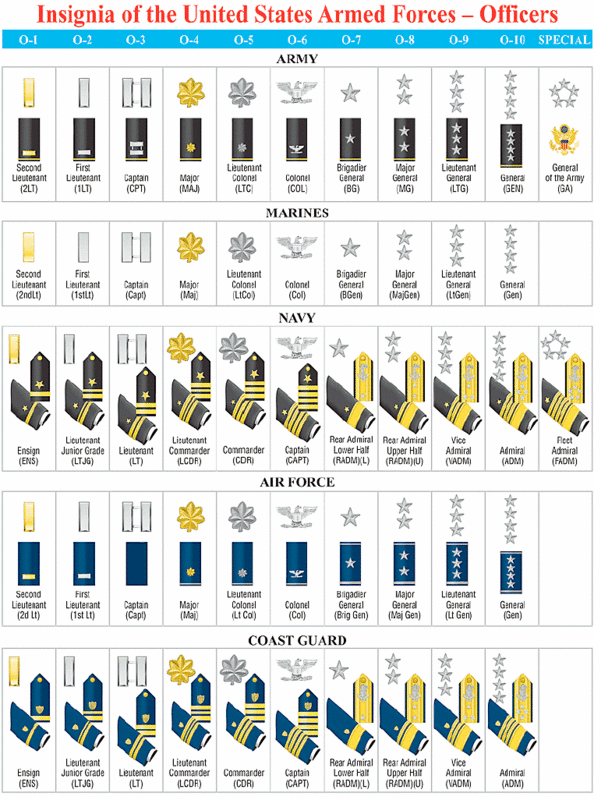 Enlisted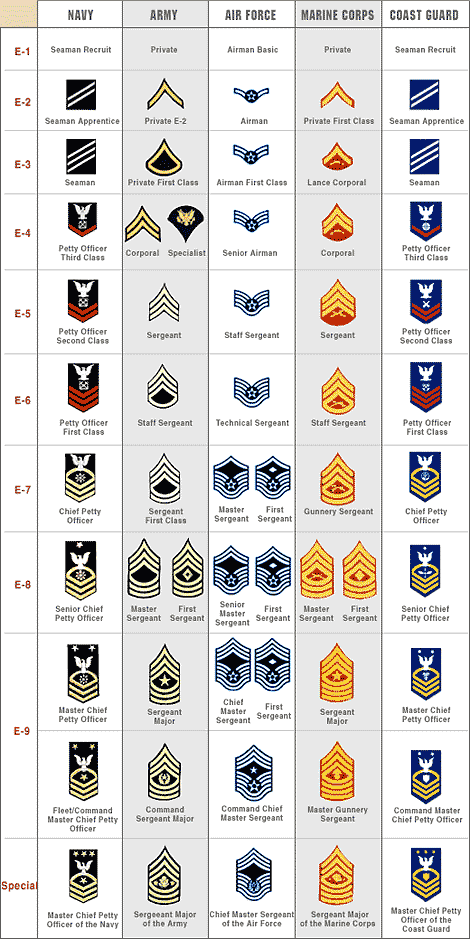 ---
See also...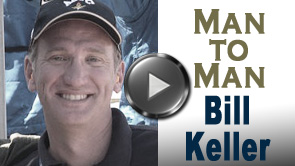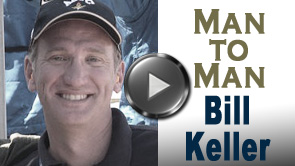 Bill Keller is an Air Force male military spouse married to Major General Suzanne Vautrinot. Between Bill and his spouse, they have over 50 years of military life experience and have lived all over the world. We broke or cardinal rule of never divulging a spouse's rank because Bill has had unique opportunities to meet and communicate with many different types of military families that many of us may never have.
Guys (and gals), this man has real military marriage experience. Listen to some of his insight and learn what it takes to make a happy, healthy marriage in this crazy lifestyle.
Oh boy, hornets nest has been stirred...what a mess! Here's another good story for PCS season.
---
Share on social media
Macho Spouse uses AddThis share buttons so you can easily share your favorite content from this site to your Facebook, Twitter, and more.
To share this on social media, click on the share icons. You will be prompted to connect your social media account if you have not already.
Thank you for sharing!
---
Comments