---
Like, Comment, Share
TroopSwap and Troop ID Deals and Discounts for Military and Veteran Communities
Image: – – Macho Spouse

What is TroopSwap?

TroopSwap offers flash sales and discounts exclusively for the military community as well as a list of Troop ID partners. Check out TroopSwap to find more brands who want to serve the military but who have not yet integrated Troop ID technology. Past offers have included flash sales from LEGO, NFLShop.com, Zappos, and more great retailers. Movie tickets are permanently discounted and offered everyday through TroopSwap.com.

What is Troop ID?

Troop ID is the first digital ID card for the military and veteran community. A Troop ID consists of the unique e-mail and password combination that you chose while registering. Once you verify your military affiliation, you can use your unique e-mail and password logon to access exclusive benefits at any participating Troop ID site. Troop ID is a free service for our members.
---
See also...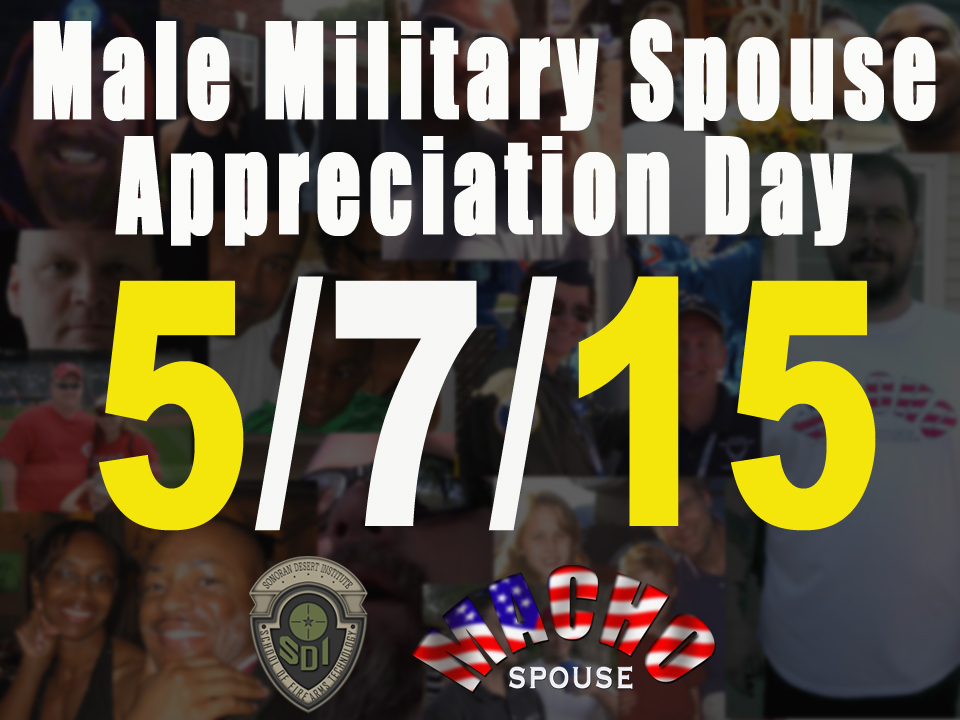 Happy Male Military Spouse Appreciation Day!
This post is specifically for those guys interested in winning a scholarship from the Sonoran Desert Institute's Schoool of Firearms Technology. Â The only way you can be eligible for this amazing opportunity is if you are a member of the MachoSpouse.com community AND if you register your name and email below. Â THE ONLY NAME WE CHOSE WILL BE FROM THIS EMAIL LIST.
There are a lot of male military spouses who have different interests, hobbies, careers, and life situations, so we don't want to award this scholarship to someone not interested. Â That would suck for all the guys who really want this.
If you're not interested, hey, we will still have a few give-a-ways throughout the day on May 7th.
A very special "thank you" to our sponsor, the Sonoran Desert Institute's School of Firearms Technology. Â Most of this was their idea, so visit their Facebook page/website and let them know how much we appreciate their support.
GOOD LUCK GUYS!
Enter to Win the SDI Scholarship!
 
By Aaron Brodniak
My journey as a military spouse began shortly after the terrorist attacks on September 11, 2001. Within a week my wife was recalled into the U.S. Coast Guard and working as a sea marshal boarding ships and performing inspections. At that time, I was the primary breadwinner of the family and had a job as a regional brewer.
Initially my wife's return to active duty was an easy transition since her first duty station didn't require us to move. That soon changed and less than a year later we were assigned to a duty station that led to me leaving my job.
My first challenges were house hunting and trying to figure out what to do with my time. In my adult life I had served in the Coast Guard and then worked in the private sector; this was my first time not having a job outside the house. Since we were expecting our first child, we decided it made more sense financially for me to stay home and finish up my bachelor's degree before my G.I. Bill expired.
---
Share on social media
Macho Spouse uses AddThis share buttons so you can easily share your favorite content from this site to your Facebook, Twitter, and more.
To share this on social media, click on the share icons. You will be prompted to connect your social media account if you have not already.
Thank you for sharing!
---
Comments