---
Like, Comment, Share
Top 5 Ways to Show Appreciation to Military Spouses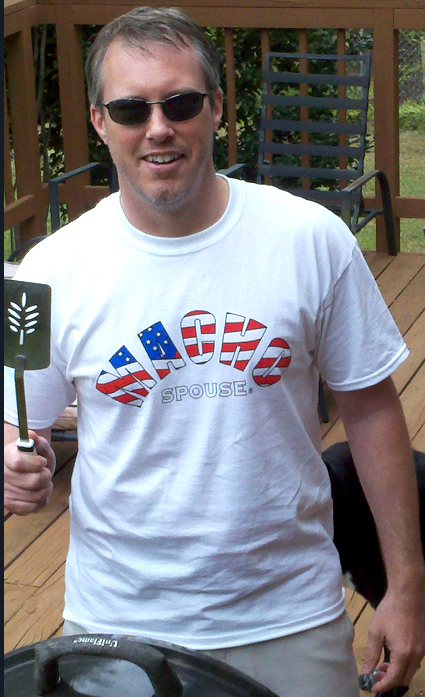 Image: – – Macho Spouse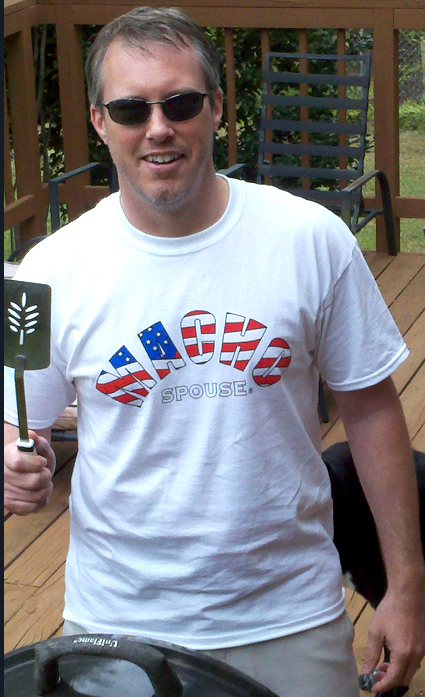 A few weeks ago AT&T contacted me about writing a couple blogs on how best to appreciate a military spouse. Now, since Military Spouse Appreciation Day is on May 9th, I thought this was a great gesture by one of America's largest corporations to ask this question specifically of male spouses. Plus, AT&T offered a couple iPad gift baskets in exchange for my thoughts. The deal is that I have to share one of those iPads with you guys. I felt that offer was a no-brainer, so here you go. My top five ways people can acknowledge the sacrifices military spouses make on behalf of their families and nation. Before I begin, I want to make it clear that the following list is how I want to be appreciated; we're all different and I know other guys have different ideas. That's great! If you add your ideas below this story, I will put your name in a hat for a chance to win one of those AT&T iPad gift baskets (the only disclaimer I'm putting on this is that you must have your entry in before midnight on May 4th.)
One more thing, I feel a little self-conscious writing this because I really don't think anyone needs to appreciate me as a spouse. I'm happy and proud to live this lifestyle without any recognition. Tens of millions of people go to work everyday, many in not such great environments and/or circumstances. I do believe military spouses have it more difficult than most, but we're just doing our part to help make this country great.
But if you really feel the need to acknowledge me, the best way is to
simply say, "thank you." Nothing special, no need to buy me anything, no need to make a big show, just walk up and let me know you appreciate the sacrifices my family makes.
If simply saying "thanks" isn't what you have in mind and you're in a position to offer more (uh huh...AT&T), then how about a 6-pack of beer. Those who know me understand I prefer the Mexican brews: Modelo, Victoria, Bohemia, and Pacifico. Nothing says "Thank You" more than buying me a few beers!
If you're uncomfortable buying beer, no worries, how about baking some cookies/pies/cakes/etc. (you don't really have to bake them yourself, just the idea of you bringing us something delicious to eat is more than enough!). If you're really shy and don't want to knock on the door and hand them to us personally, maybe leave them on our front porch with a nice little note. If someone ever did that for me I would be incredibly humbled and grateful for the thought.
This next one doesn't affect me personally, but I know quite a few guys who would really appreciate a friend volunteering to watch their kids for a night. Childcare is such a priceless commodity with any young family, but especially young military families. We all need a break from reality now and then, a night off could be just the break a young military couple needs to save their marriage.
Finally, if you employ a military spouse, how about a little leniency for us during times of deployment. We love working, and very much appreciate our jobs, but when our spouses deploy we instantly become single parents/bachelors. Our normal routine has changed dramatically and what may have been an easy task to accomplish last week (getting to work on time?) now requires an act of God to complete. All chores around the house, child care, doggie care, banking, and bill paying instantly fall on our shoulders, stretching what used to be an average 8-10 hour day into a 12-15 hour day. This, added with the emotional roller-coaster of having the love your life working in a combat zone, may lead to a few "break downs" now and then. Just look the other way and keep moving, we'll catch up when we shake the funk.
That's it, most of this list is just acting as a decent human being, nothing special. What are your thoughts? How would you want to be appreciated? Do you think we should be appreciated? Share your input below the story for a chance to win that iPad Gift Basket, use #milspouse and @att if you post on facebook, then check out what AT&T is doing for our military at: http://about.att.com/content/csr/home/people/serving-our-communities/supporting-our-troops.html
---
See also...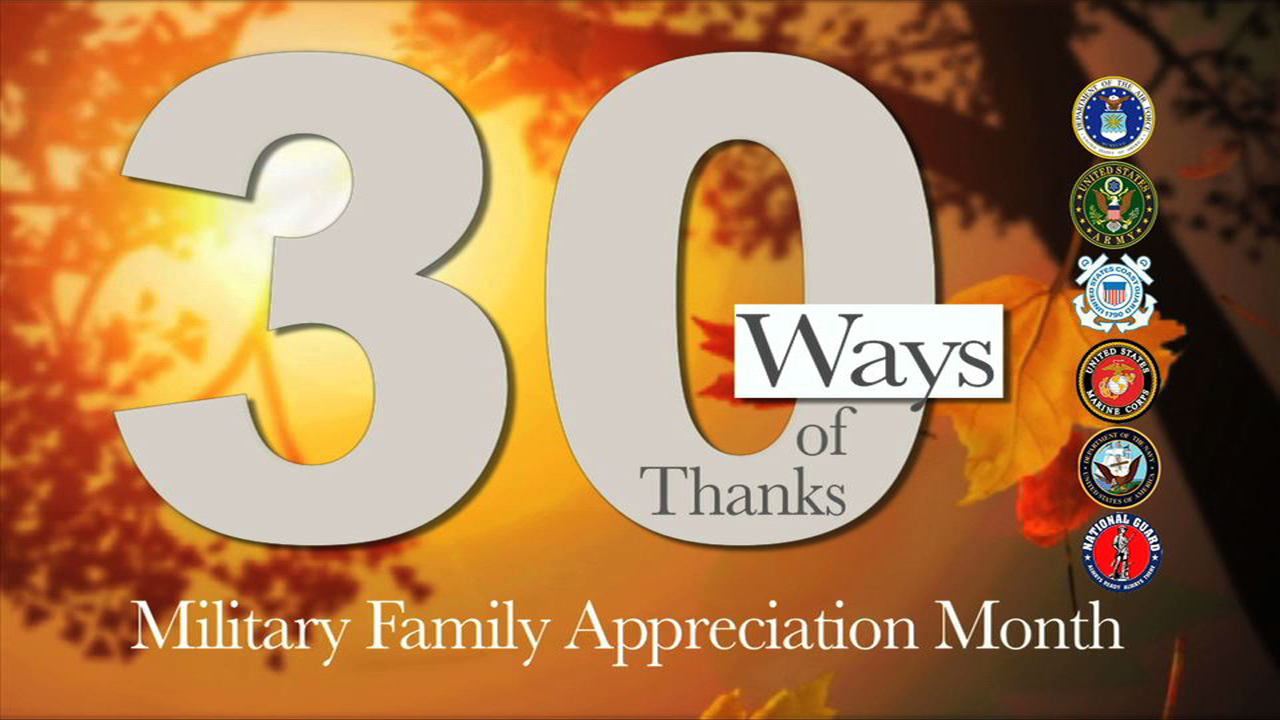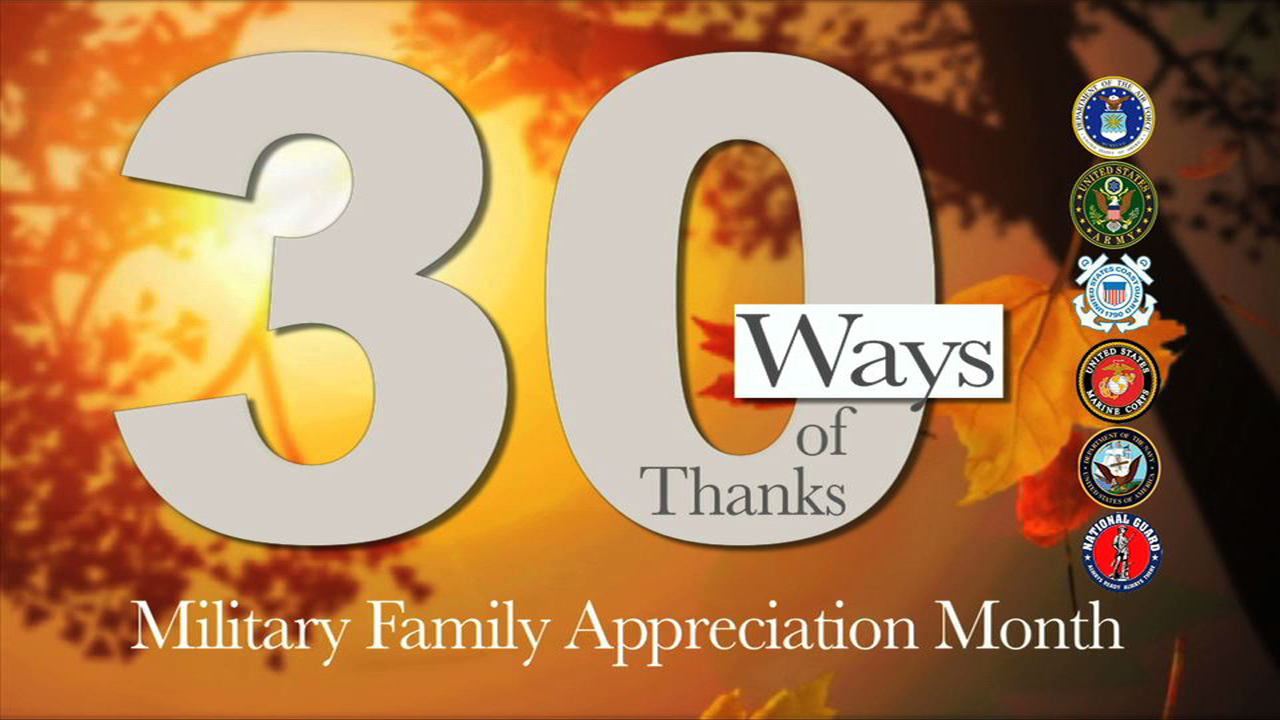 It's usually the "little things" in life that makes us smile. In this video we learn that sometimes you don't have to make a grand gesture to show your thanks for military families.
November is Military Families Appreciation Month, and the 2014 Armed Forces Insurance Branch Spouses of the Year (Branch SOYs) want to help everyone, everywhere participate in thanking and honoring military families.
Americans love our military, but many people don't quite know how best to express their gratitude. As National Guard Spouse of the Year Dr. Ingrid Herrera-Yee notes, "saying "thanks" to our military families is something that many want to do, but are at a loss as to how to do it –or in the case of Guard and Reserve, how to find us!"
So the Branch SOYs created #30Ways of Thanks to help. Each day in November, the Branch SOYs will release a video with an action item that people around the country can participate in virtually or locally, individually or in groups. Participants can hash tag #30Ways so that their messages, photos, or videos are spread far and wide. Hash tags #GratefulNation and #MilFamsRock can also be added as a short-hand way to say "You are amazing, military families!" Best of all, the entire #30Ways video collection will be stored on the Branch SOYs' YouTube channel so that it can be repeated in Novembers to come, or whenever someone is looking for a way to say "thank you" to military families.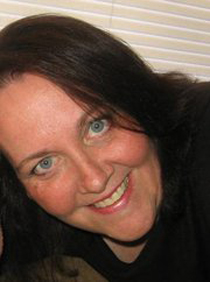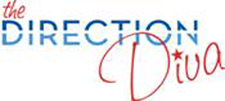 In Part 1 of Nurturing the Money Tree we chatted about creating income by working for someone else. But if you are like me, maybe working for someone else isn't for you, and many military spouses actually choose to own their own businesses. I know I did.
This option gives them the flexibility and control that they are looking for while building something for their future at the same time. Being a business owner has some great advantages, but if you don't know what you are getting into and you don't have a plan of action it can quickly take over your life or worse leave you in a financial pickle.
---
Share on social media
Macho Spouse uses AddThis share buttons so you can easily share your favorite content from this site to your Facebook, Twitter, and more.
To share this on social media, click on the share icons. You will be prompted to connect your social media account if you have not already.
Thank you for sharing!
---
Comments