---
Like, Comment, Share
Top 10 Reasons Military Spouses Benefit From Facebook Groups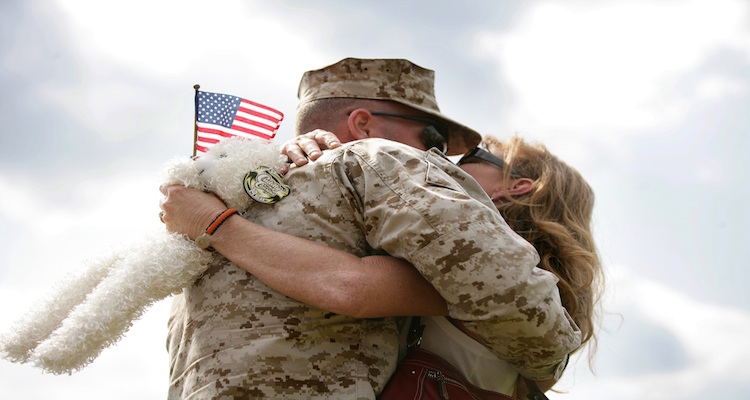 Image: – Ways to use Facebook Geoups as a civilian male military spouse – Macho Spouse
Facebook groups are wonderful things that most people probably don't use to their full advantage. With a group, you can control who is in the group and even if the group can be found via search. This makes it perfect for chatting or sharing things that you don't want everyone to see.
1. To Keep In Touch With Friends and Family
Use groups to keep a conversation with your close friends or family. You can freely share things you many not feel comfortably sharing on just your Facebook page and it's great for planning events or large get together. It's also easier to keep up with everything than having to visit everyone's pages
2. Easier Communication With Your Spouse During Deployments
We all know that communication can be limited during deployment. There are pictures and stories you want to share with your spouse, but don't want everyone else to see, so share them in a group. You can limit it to just the two of you as members, then when he/she gets a chance to check in, they can see everything at once.
3. Network At A New Duty Station
The hardest thing to do at a new duty station is make friends and network. Find a Facebook group for your base. Ask questions about the area, learn about classes for fitness or other things that interest you, and even find babysitters.
4. Keep Up With Your Spouse's Unit
A lot of units and FRG's have Facebook groups or pages. This can easily allow you to see what is going on with the unit and any upcoming events that may be of interest to you. These groups are especially helpful if the unit is gone for training or deployed.
5. Garage Sale Pages
Right? Facebook garage sale pages are great! You can easily buy and sell items and even find people for house cleaning or babysitters. Since it's a group, the admins should only allow people in your area to be included.
6. Entertainment Purposes
Groups can be started for anything, including news, current events, or your favorite TV show. If your spouse hates watching OITNB, talk about the episodes in a group with other fans.
7. Foster And Receive Support From Other Military Spouses
Have questions about benefits, PCSing, or military life in general, there's a group for that. If there isn't you can start one! Everything from <a_dropped style="color: #bb133e;" href="http://martinsburgcollege.edu/enroll-now/financial-assistance/" target="_blank">MyCAA for spouses to wounded warrior wives.
8. Helping To Reach New Goals
Looking to grow your business or go back to school? Find a supportive group of like-minded people to answer any questions and help keep you motivated.</p
Read more about Top 10 Reasons Military Spouses Benefit From Facebook Groups
---
See also...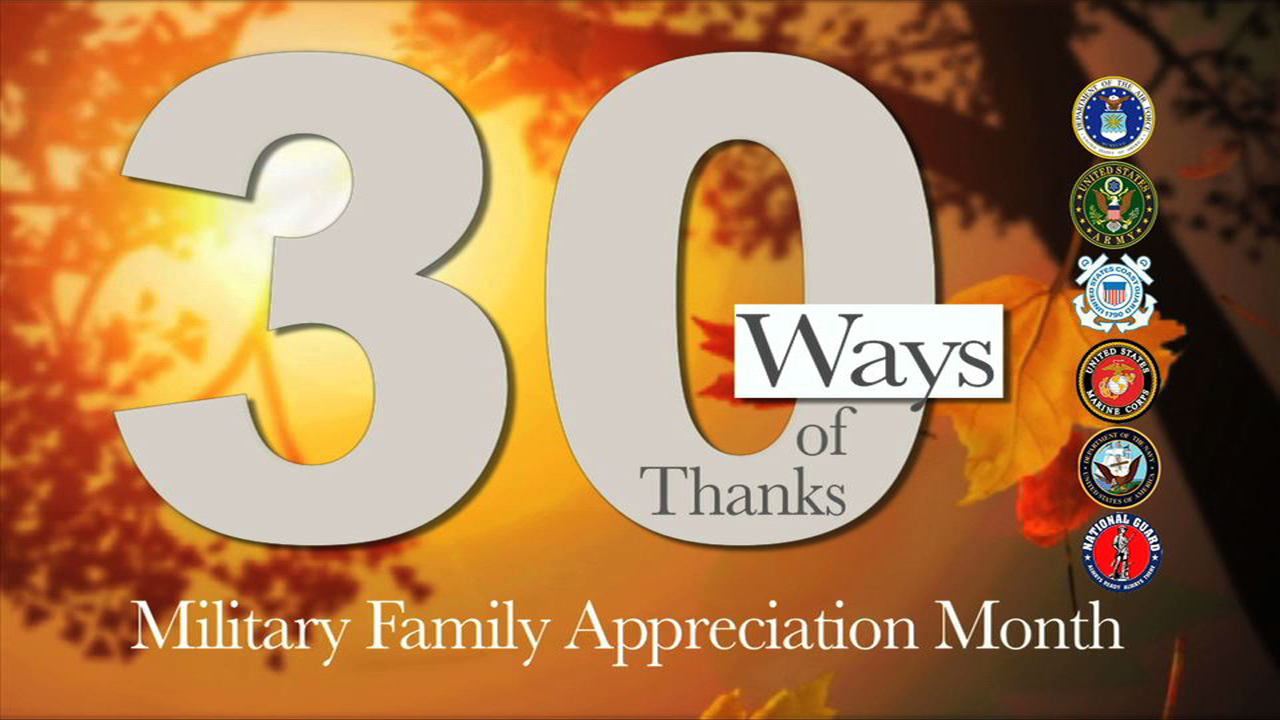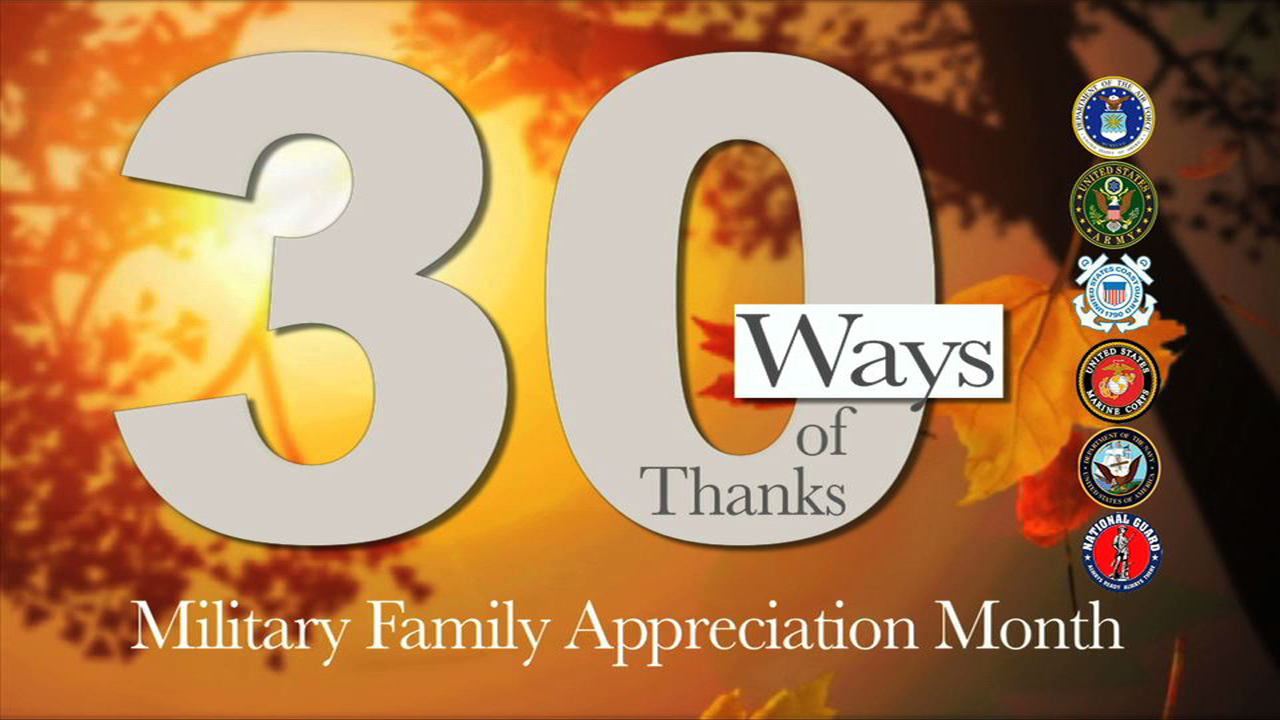 Yesterday we shared a way to "thank" our military family members by helping with their pets, today we ask you to remember the military children.
November is Military Families Appreciation Month, and the 2014 Armed Forces Insurance Branch Spouses of the Year (Branch SOYs) want to help everyone, everywhere participate in thanking and honoring military families.
Americans love our military, but many people don't quite know how best to express their gratitude. As National Guard Spouse of the Year Dr. Ingrid Herrera-Yee notes, "saying "thanks" to our military families is something that many want to do, but are at a loss as to how to do it –or in the case of Guard and Reserve, how to find us!"
So the Branch SOYs created #30Ways of Thanks to help. Each day in November, the Branch SOYs will release a video with an action item that people around the country can participate in virtually or locally, individually or in groups. Participants can hash tag #30Ways so that their messages, photos, or videos are spread far and wide. Hash tags #GratefulNation and #MilFamsRock can also be added as a short-hand way to say "You are amazing, military families!" Best of all, the entire #30Ways video collection will be stored on the Branch SOYs' YouTube channel so that it can be repeated in Novembers to come, or whenever someone is looking for a way to say "thank you" to military families.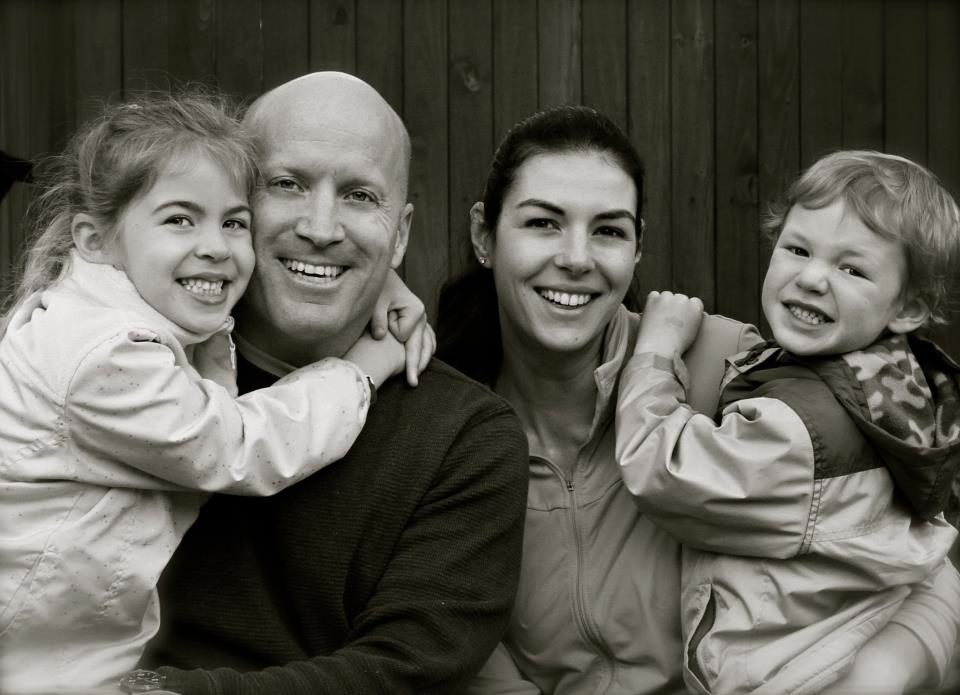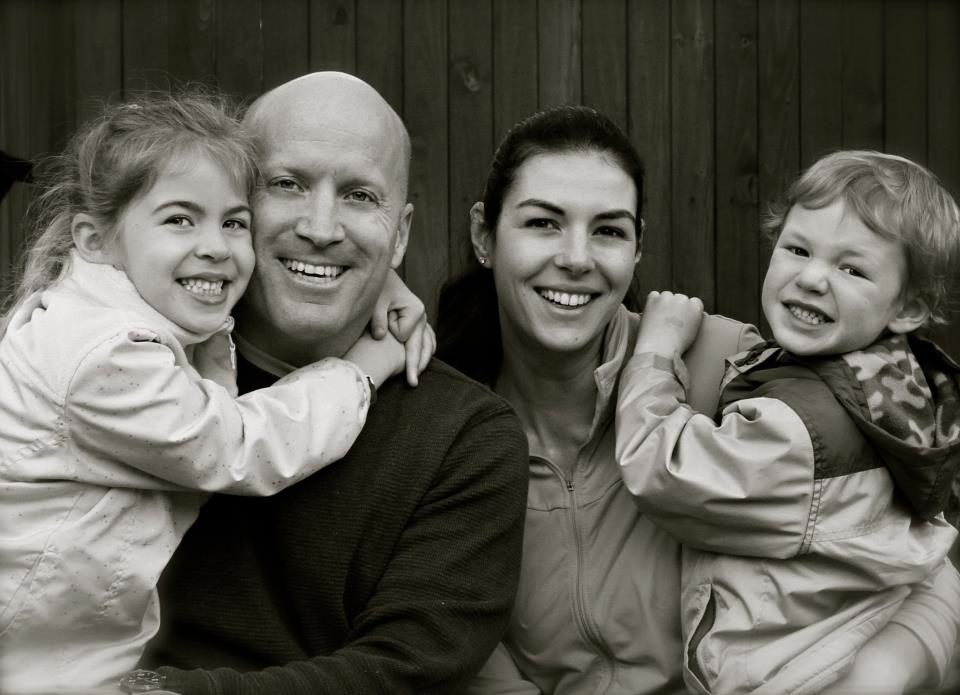 Earlier this year I attended my Transition Assistance Program (TAP) class ahead of my planned 1 August 2014 retirement. After completing the week of training with 25 other military members (both officers and enlisted), I was left with some thoughts about the program and life after the military.

TAP class, whose name is now Transition GPS due the passage of the 2011 Vow to Hire Heroes Act, was heavily geared towards providing military members the tools to become Government Service (GS) employees or defense industry professionals. I certainly understand why. After all, everyone in the class served in the military their entire career, some spanning over 30 years. It makes sense that most would want to capitalize on the skills they acquired during their many years of service.
---
Share on social media
Macho Spouse uses AddThis share buttons so you can easily share your favorite content from this site to your Facebook, Twitter, and more.
To share this on social media, click on the share icons. You will be prompted to connect your social media account if you have not already.
Thank you for sharing!
---
Comments