---
Like, Comment, Share
Tomorrow: Military spouses Hiring Our Heroes Camp Pendleton job fair
Image: – – Macho Spouse
WHAT: Hiring Our Heroes – Camp Pendleton
WHEN: Tuesday, May 7, 2013; 10:00 a.m. – 1:00 p.m.
WHERE: Pacific Views Events Center, 202850 San Jacinto Rd., Camp Pendleton, CA 92055
RSVP: Interested job seekers should register for free at hoh.greatjob.net. Walk-in job seekers are allowed.
Tomorrow's "Hiring Our Heroes" job fair at Camp Pendleton isn't for the one in uniform.
This time, military spouses are the focus of the U.S. Chamber of Commerce event.
They often sacrifice employment opportunities or career momentum to support a husband's or wife's military career, which demands frequent moves and long separations.
Spouses of active duty, guard, reserves and military retirees are invited to meet more than 35 employers expected to participate – including some of America's biggest as well as dozens of small companies with regional jobs available for all experience levels.
Since its launch in March 2011, Hiring Our Heroes has helped more than 100,000 veterans and military spouses find meaningful employment, the chamber announced. More than 18,400 hires came from more than 500 job fairs nationwide like the one at Camp Pendleton.
An additional 90,000 veterans and military spouses have been hired as a part of Hiring 500,000 Heroes, a national campaign by the U.S. Chamber, National Chamber Foundation and Capital One to engage businesses in committing to hire half a million before 2015. So far, more than 900 businesses of all sizes have pledged to hire 221,000 toward this goal.
WHAT: Hiring Our Heroes – Camp Pendleton
WHEN: Tuesday, May 7, 2013; 10:00 a.m. – 1:00 p.m.
WHERE: Pacific Views Events Center, 202850 San Jacinto Rd., Camp Pendleton, CA 92055
RSVP: Interested job seekers should register for free at hoh.greatjob.net. Walk-in job seekers are allowed.
gretel.kovach@uniontrib.com; (619) 293-1293; Facebook page: UT Military; Twitter @gckovach
Read more: UTSanDiego.com
---
See also...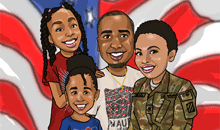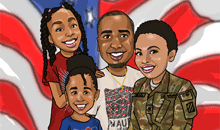 During deployment, it is important to recognize the signs and symptoms of depression. According to WebMD, some of the symptoms of depression are:
Difficulty concentrating, remembering details, and making decisions
Fatigue and decreased energy
Feelings of guilt, worthlessness, and/or helplessness
Feelings of hopelessness and/or pessimism
Insomnia, early-morning wakefulness, or excessive sleeping
Irritability, restlessness
Loss of interest in activities or hobbies once pleasurable, including sex
Overeating or appetite loss
Persistent aches or pains, headaches, cramps, or digestive problems that do not ease even with treatment
Persistent sad, anxious, or "empty" feelings
Thoughts of suicide, suicide attempts
Now, we also have to understand that there is a difference between simply being sad and depression. There is going to be, in most cases, a period of sadness and change associated with deployment. This is normal. It is not uncommon for people to have some of the symptoms of depression, yet not be suffering from depression.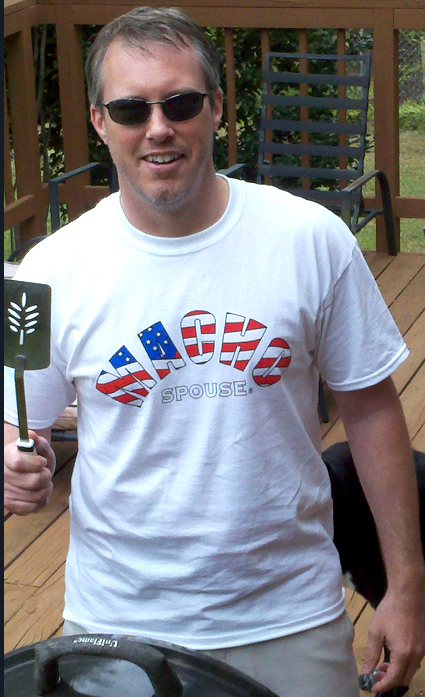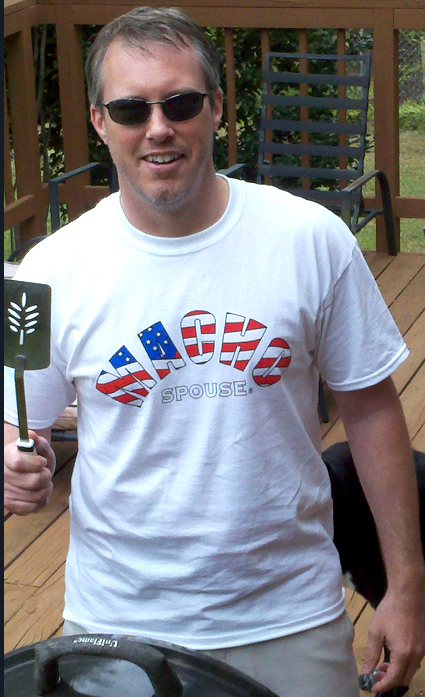 A few weeks ago AT&T contacted me about writing a couple blogs on how best to appreciate a military spouse. Now, since Military Spouse Appreciation Day is on May 9th, I thought this was a great gesture by one of America's largest corporations to ask this question specifically of male spouses. Plus, AT&T offered a couple iPad gift baskets in exchange for my thoughts. The deal is that I have to share one of those iPads with you guys. I felt that offer was a no-brainer, so here you go. My top five ways people can acknowledge the sacrifices military spouses make on behalf of their families and nation. Before I begin, I want to make it clear that the following list is how I want to be appreciated; we're all different and I know other guys have different ideas. That's great! If you add your ideas below this story, I will put your name in a hat for a chance to win one of those AT&T iPad gift baskets (the only disclaimer I'm putting on this is that you must have your entry in before midnight on May 4th.)
One more thing, I feel a little self-conscious writing this because I really don't think anyone needs to appreciate me as a spouse. I'm happy and proud to live this lifestyle without any recognition. Tens of millions of people go to work everyday, many in not such great environments and/or circumstances. I do believe military spouses have it more difficult than most, but we're just doing our part to help make this country great.
---
Share on social media
Macho Spouse uses AddThis share buttons so you can easily share your favorite content from this site to your Facebook, Twitter, and more.
To share this on social media, click on the share icons. You will be prompted to connect your social media account if you have not already.
Thank you for sharing!
---
Comments