---
Like, Comment, Share
Today as a Military Spouse - Listen and Laugh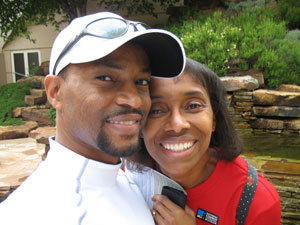 Image: – Things I learn as a Civilian Male Military Spouse by Taurus James – Macho Spouse
My wife has a bit of a challenge now as she adapts to her new position. I asked her how her day went and she told me. Today as a Military Spouse, I learned to Listen and Laugh.
Keywords: MilitarySpouse military AirForce MaleMilitarySpouse
Read more about Today as a Military Spouse - Listen and Laugh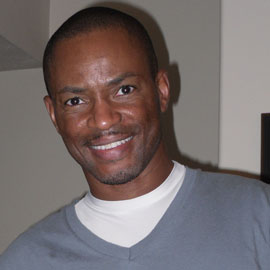 Taurus James is the 2016 Armed Forces Insurance Military Spouse of the Year from Wright Patterson Air Force Base. Taurus is a 20-year civilian male military spouse and stay-at-home-dad. He is also a minister and composer of Moody instruMental Music. Taurus is a professional IT Consultant and Web Developer, and he built and maintains the Machospouse.com website for free. Find out more about Taurus through his blog:
"Faithwalk Music: Faith, Music and Life of a Moody instruMental Musician"
---
See also...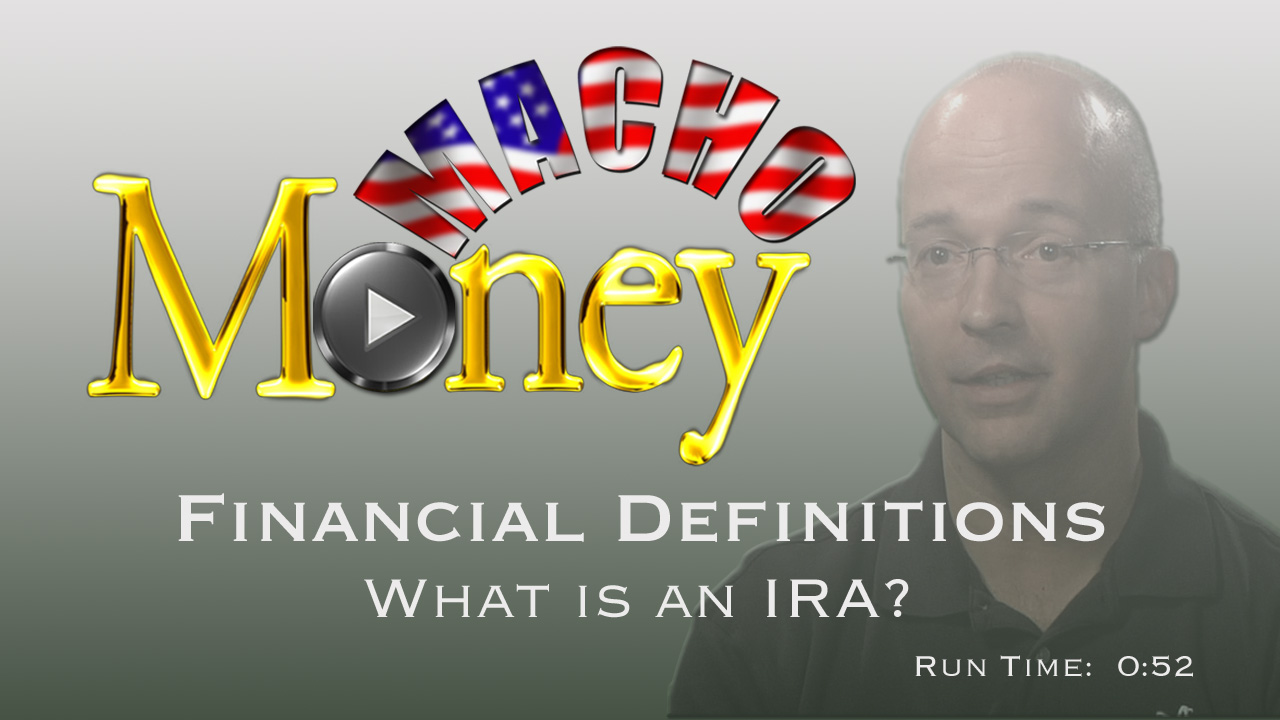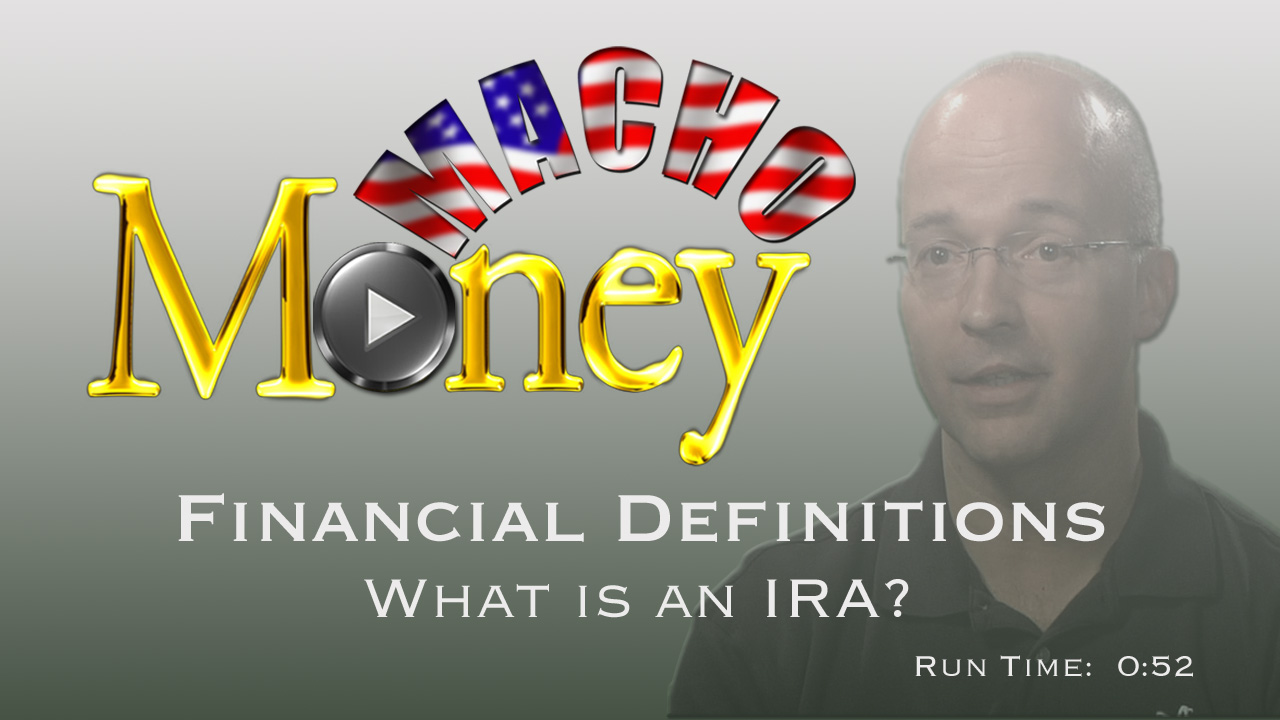 When talking investments, IRA is the abbreviation for "Individual Retirement Account," not "Irish Republican Army." According to About.com, IRAs are basically savings plans with lots of restrictions. The main advantage of an IRA is that you defer paying taxes on the earnings and growth of your savings until you actually withdraw the money. The main disadvantage is the tax law imposes stiff penalties if you withdraw the funds before you turn age 59.5 years old. There are different types of IRAs, each with their own tax implications and eligibility requirements. And here is a little fun fact, IRA's stem from the early 1970s when NBC broadcasted a television special called "The Broken Promise," which showed Americans the consequences of poorly funded pension plans. In this short video, USAA Certified Financial Planner Scott Halliwell explains IRAs in further detail.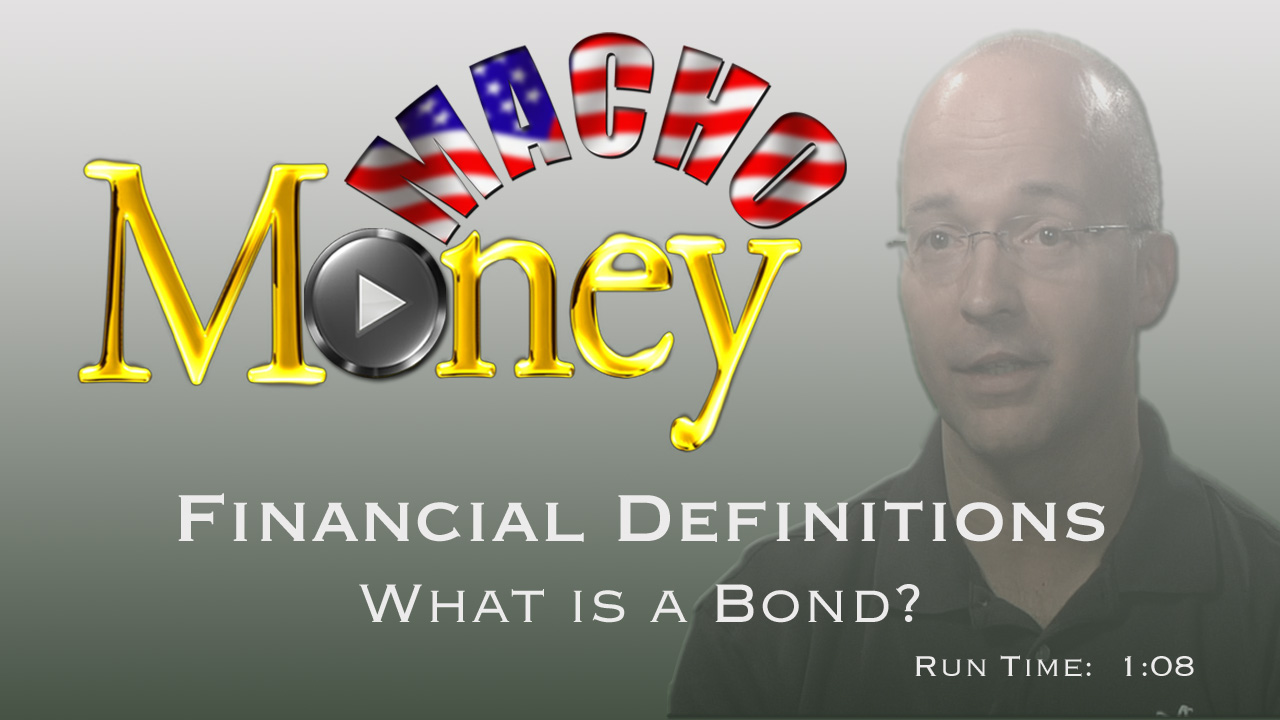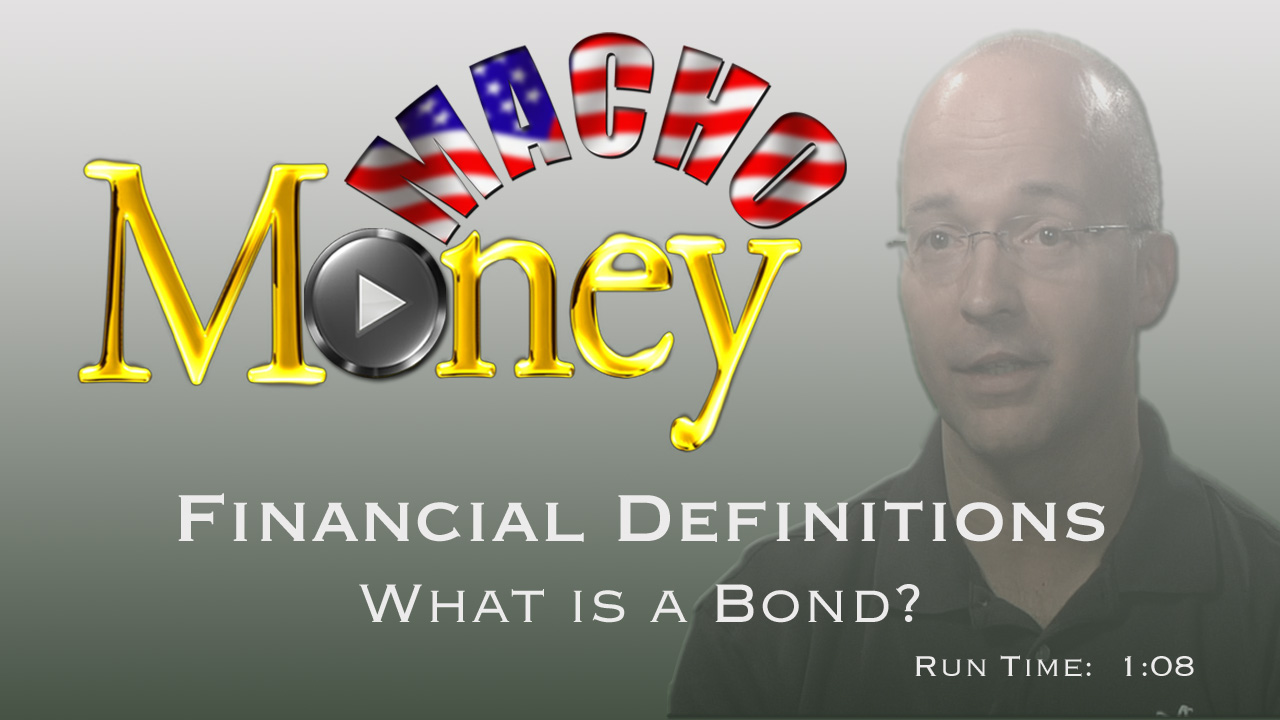 What is a "bond?" No, not a secret agent from England, but an investment tool used to grow wealth. According to the Wall Street Journal, bonds are a form of debt. Bonds are loans, or IOUs, but you serve as the bank. You loan your money to a company, a city, the government – and they promise to pay you back in full, with regular interest payments.
Pretty understandable, but for greater detail and examples, click on the video and listen to Scott Halliwell from USAA explain.
---
Share on social media
Macho Spouse uses AddThis share buttons so you can easily share your favorite content from this site to your Facebook, Twitter, and more.
To share this on social media, click on the share icons. You will be prompted to connect your social media account if you have not already.
Thank you for sharing!
---
Comments