---
Like, Comment, Share
SAHD Life: Doing My Daughter's Hair for School
Image: – – Macho Spouse
As a male military spouse and Stay-At-Home-Dad, learning to properly care for my ladies' hair has been a challenging and rewarding experience.
Doing my hair is simple. I've been cutting my own hair since my Academy days. I don't waste time worrying about my hair style anymore, I just shave it all off. I cut as low as my shears will allow me to and then I use my Norelco face shaver to shave the sides and back of my head. My haircuts are free and done in 15 minutes, but I could not imagine being able to perfect doing my daughter's hair in the same amount of time.
The big question for me used to be, "How do I do this?" How do I quickly do my daughter's hair in a way that looks nice and still allows me to get her to school on time?
Keywords: male military spouse, SAHD, stay at home dad, daughter, hair, school
Read more about SAHD Life: Doing My Daughter's Hair for School
---
See also...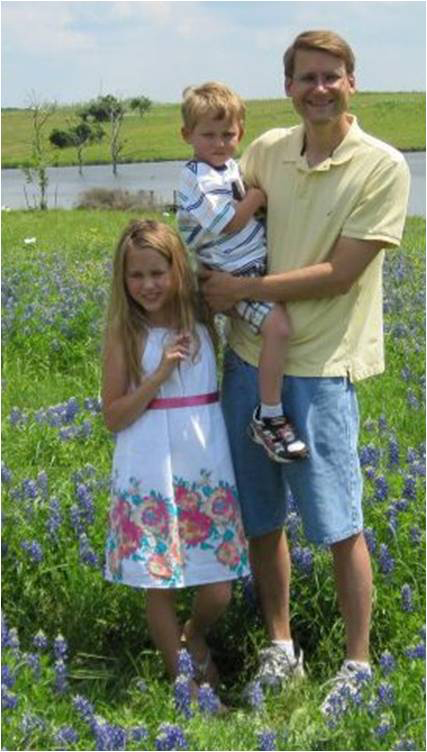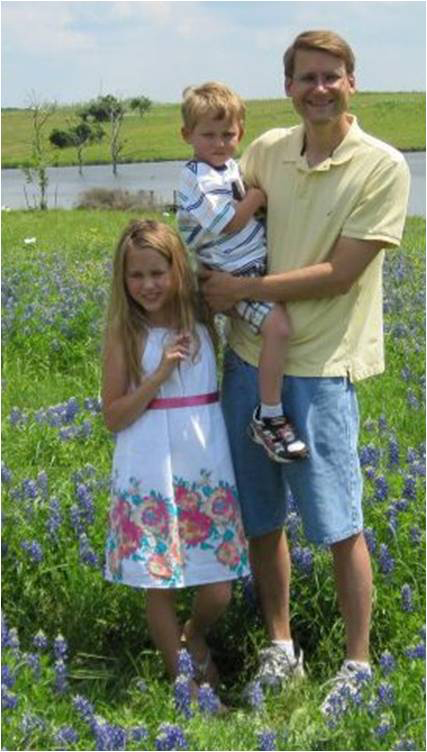 In the 13 years my wife and I have been married, my wife has also been in the Army. We have moved a total of eight times. As I post this topic, we are in the process of moving again. Our next stop will be Fort Knox, Kentucky. We are excited about this new location and have heard many good things about Fort Knox. But, we will certainly miss the friends we have made here at Fort Hood. As with any PCS (Permanent Change of Station), we currently have movers packing all our items. Moving is always interesting when dealing with the movers, and this time is no exception. Before I begin talking about our current PCS, however, I need to tell you all about a few previous moves. I would also love to hear your stories...the good, bad, and ugly.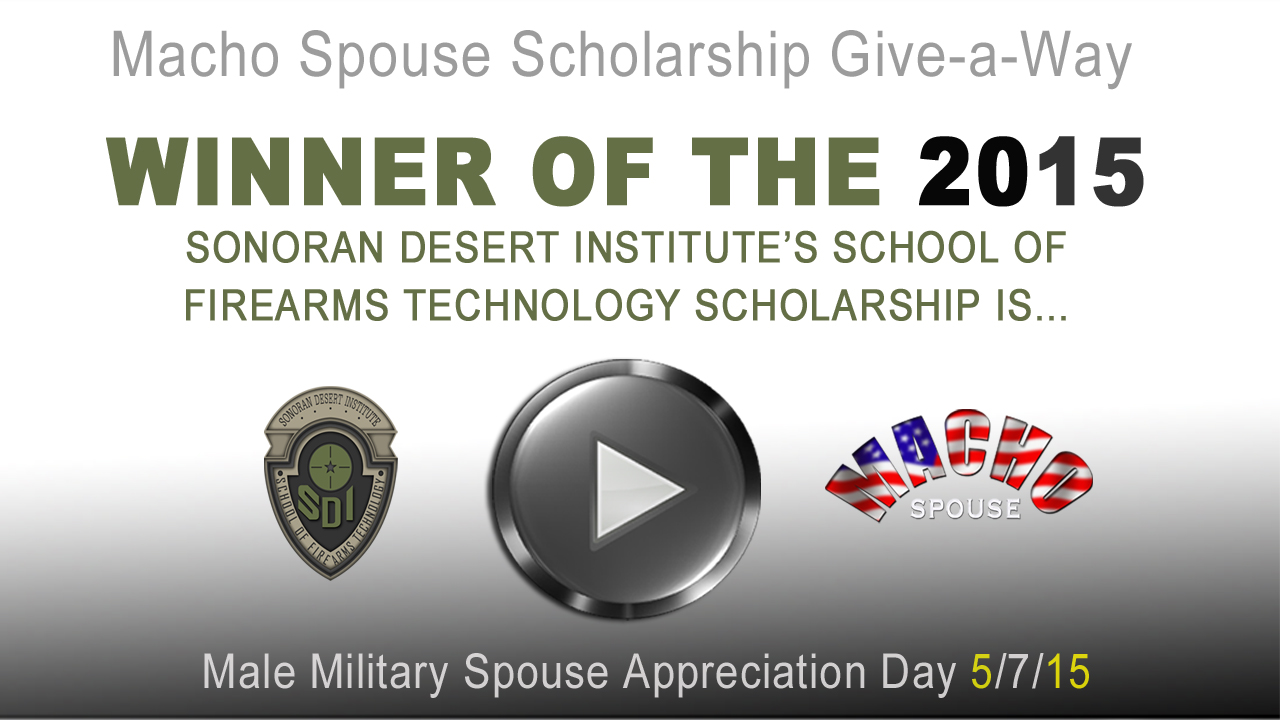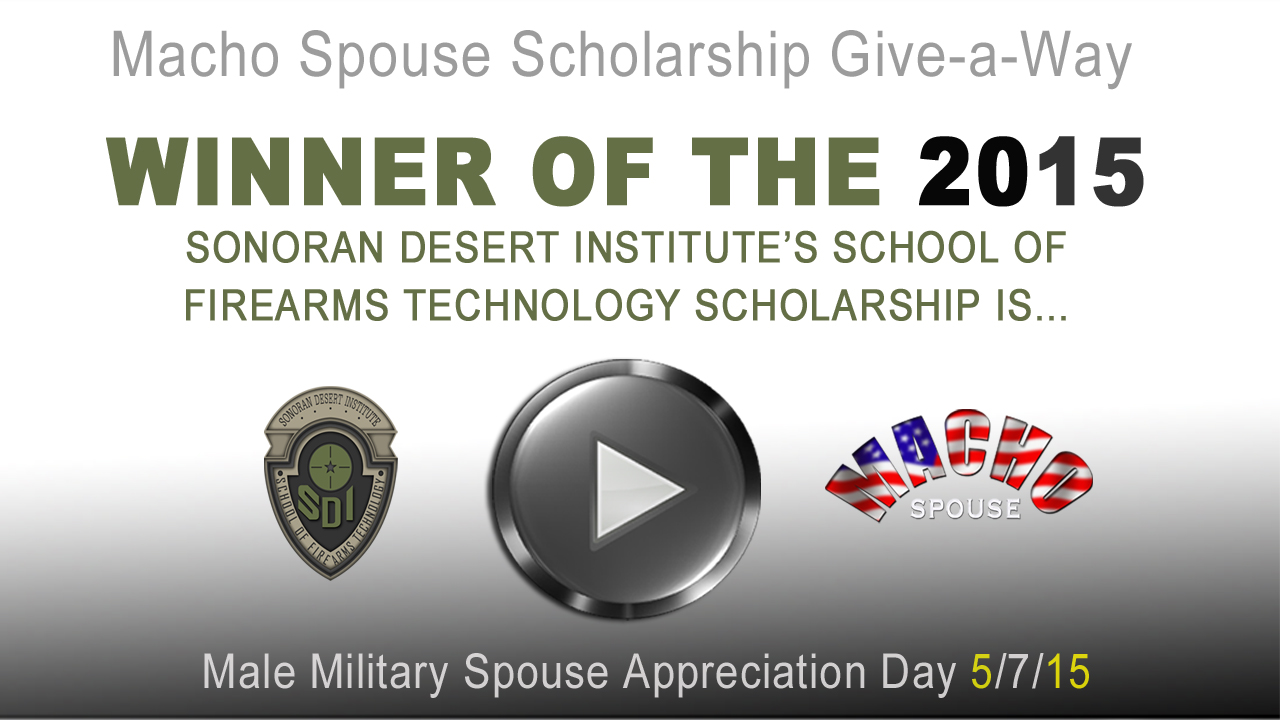 (The video is a little blurry due to some military spouse appreciation happening last night, but you'll be able to clearly hear who was selected as this year's winner.)
Congratulations to everyone who participated in the first ever Macho Spouse Scholarship Give-a-Way presented by the Sonoran Desert Institute! This year, every MachoSpouse.com member had a chance to win a free Gunsmithing Scholarship from SDI's School of Firearms Technology. Only one could win, and that's what sucks because several guys have shown a TON of passion and interest in this line of education. If you didn't win (tiny violins playing), don't worry because you may still be eligible for free tuition through the MyCaa grants. We recommend contacting SDI for more information and help with that process. If MyCaa isn't your thing, or your not eligible, SDI offers quite a few eBooks on gunsmithing that you can download for FREE from their website. Here are two of the more popular ones:
http://www.schooloffirearmstechnology.net/workbench
http://www.schooloffirearmstechnology.net/shotgun-shells
Again, these are FREE! Plus, they have a great YouTube channel filled with tutorials and such, AND we will continue to promote different gunsmithing "How To" videos on our site. SDI is trying hard to take care of ALL of us! (applause from the gallery)
Congratulations again to this year's winner and we hope everyone has a great Male Military Spouse Appreciation Day!
---
Share on social media
Macho Spouse uses AddThis share buttons so you can easily share your favorite content from this site to your Facebook, Twitter, and more.
To share this on social media, click on the share icons. You will be prompted to connect your social media account if you have not already.
Thank you for sharing!
---
Comments