---
Like, Comment, Share
Real Life Roland blog by Dee Young - Army Male Spouse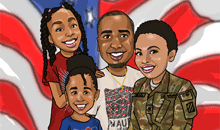 Image: – – Macho Spouse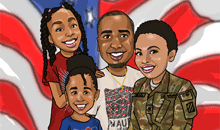 I am Roland Burton.....ok, so I'm not "actually" Roland Burton, but if you watch the show "Army Wives", then you are familiar with the lone male military spouse. I've been married to a Soldier since 2006 and that is exactly how I've felt throughout the years. I've only met one other male military spouse during this time, but I have connected with a few wonderful female military spouses over the years that have accepted me with open arms and made the transition from duty station to duty station much easier. We have two beautiful girls and we love the military life. My name is Dee and I am a "Real Life Roland".
---
See also...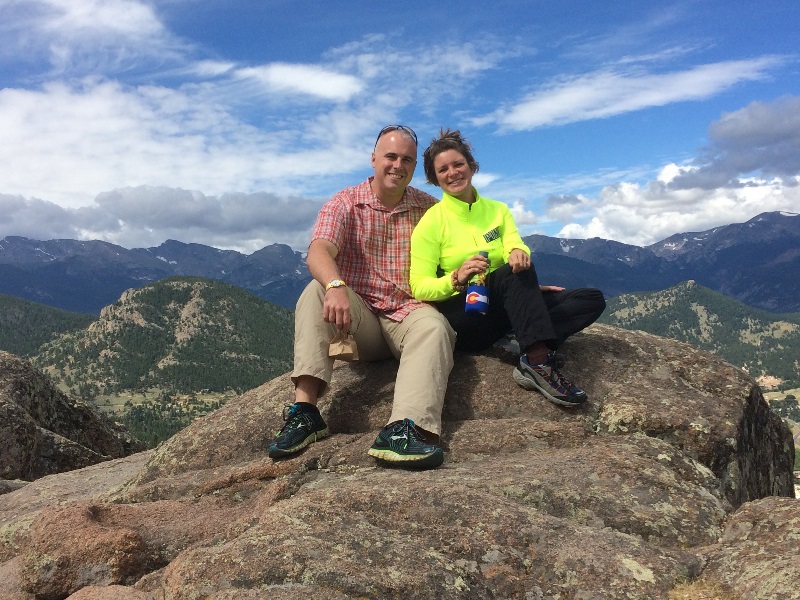 Hey guys, here's some solid marital advice for military spouses from male spouse Eric Gardner. This blog post goes well with our Macho Spouse video series on communication. Thank you NextGen MilSpouse for bringing Eric to our attention!
The Merchant Marine Act of 1920, more commonly known as the Jones Act, has been protecting seamen and merchant marines, as well as supporting the U.S. Military for decades. It is a law that allows maritime workers to seek compensation from employers, that regulates commerce in U.S. waterways, and that enforces U.S. law on all vessels in the country, foreign or domestic.
Rights for Mariners and Supporting a Strong Military
One of the most important things the Jones Act does is allow merchant marines and seamen to pursue damages from employers. This is important to the maritime industry in the U.S. because it forces employers to maintain safer work environments and to take responsibility when sloppy safety procedures or other factors lead to an injury or death. The right to seek compensation extends to dependent family members of anyone who dies in a maritime job because of negligence.
The Jones Act is also important in supporting the military. The law forces vessels in the U.S., as well as ports, terminals, and other facilities, to follow laws and to maintain productive and safe maritime work environments. When the U.S. goes to war the military can call ships, ports, technology, and infrastructure into action. The Jones Act ensures that these are in good working order in the event the military needs them.
Providing Information and Resources
MaritimeInjuryCenter.com provides up-to-date and researched information about everything related to maritime laws, especially the Jones Act, current events in the maritime industry, personal injury cases, and legal rights and opportunities. These are made available so that maritime workers, merchant marines, and others have the resources they need to exercise their rights. We can help you get the information you need about maritime legal matters and resources to legal experts. For more information contact our head of advocacy, Dan Griffin, at: Dgriffin@maritimeinjurycenter.com, or https://www.maritimeinjurycenter.com/contact/
---
Share on social media
Macho Spouse uses AddThis share buttons so you can easily share your favorite content from this site to your Facebook, Twitter, and more.
To share this on social media, click on the share icons. You will be prompted to connect your social media account if you have not already.
Thank you for sharing!
---
Comments