---
Like, Comment, Share
Operation Paws for Homes and Male Military Spouse Patrick Donaldson
Image: – – Macho Spouse
Fellow male military spouse, Patrick Donaldson, is doing great things for Operation Paws for Homes.
Did you know OPH has currently saved over 2000 dogs? Patt's been working hard this holiday season organizing and sending care packages (K-Packs) to Military Working Dogs...hey, they're veterans too!
If you're a fellow dog-lover and want a unique way to help our service members, we recommend checking out Operation Paws for Homes. Thanks for all your hard work Patt!

https://ophrescue.org/k9
Operation Paws for Homes is a dog rescue organization that understands dogs everywhere need love and support. In addition to our passion for these four legged creatures, OPH also support our troops and the Military Working Dogs that assist our troops in completing their mission both within our own ...
---
See also...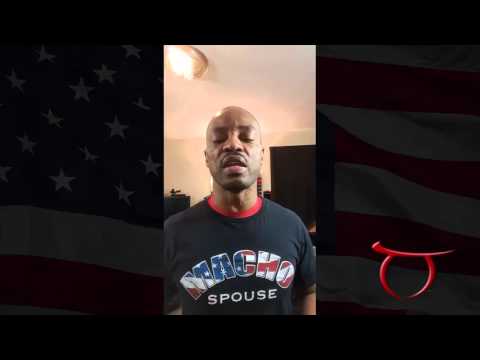 MALE MILITARY SPOUSE YOU ARE NOT ALONE - MACHO MINUTE
A message to Civilian Male Military Spouses to let them know that "You Are Not Alone" in this journey as a male military spouse.
By Aaron Brodniak
My journey as a military spouse began shortly after the terrorist attacks on September 11, 2001. Within a week my wife was recalled into the U.S. Coast Guard and working as a sea marshal boarding ships and performing inspections. At that time, I was the primary breadwinner of the family and had a job as a regional brewer.
Initially my wife's return to active duty was an easy transition since her first duty station didn't require us to move. That soon changed and less than a year later we were assigned to a duty station that led to me leaving my job.
My first challenges were house hunting and trying to figure out what to do with my time. In my adult life I had served in the Coast Guard and then worked in the private sector; this was my first time not having a job outside the house. Since we were expecting our first child, we decided it made more sense financially for me to stay home and finish up my bachelor's degree before my G.I. Bill expired.
---
Share on social media
Macho Spouse uses AddThis share buttons so you can easily share your favorite content from this site to your Facebook, Twitter, and more.
To share this on social media, click on the share icons. You will be prompted to connect your social media account if you have not already.
Thank you for sharing!
---
Comments