---
Like, Comment, Share
MSEJ - Military Service Employment Journal, November 2012
Image: – – Macho Spouse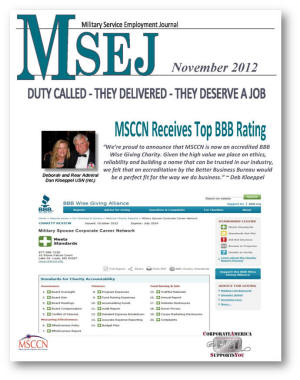 Check out the November 2012 Military Service Employment Journal from MSCCN.
Career Advice: Do you look at yourself as a business? If you want a successful business, you first have to have a business plan. The same rules apply to a career plan you should apply to your "Professional Self".
Portable Careers: Tired of Changing Careers? Try just moving it! What is the definition of a portable career? A portable career is a career in which you are not bound to stay in one location. It's a career that allows you the freedom to decide where you want to live, be it a new city, a new state, or a new country! It's a job that goes and grows with you.
As a military spouse, you are not guaranteed to be in the same place for a long time. Duty calls, not just for the service member, but for the entire family. The spouse is the one that needs to be able to hold it all together and keep things running right.
Once you get a job, you dread the day that you have to walk into your boss's office and explain to him that orders have come in for your entire family, because that's the way it is. Your children have to say goodbye to their schools, friends, teachers, and you have to say goodbye to your friends, co-workers, and job. But why say goodbye? Wouldn't it be better to say "Out of the office, will be back in a week"?
---
See also...

Taurus James is the owner and Sr. IT Specialist at TJ Technology Professionals, LLC, an Information Technology Services company. Taurus takes pride in being a "Master at your Service", handling everything from website design and development to custom programming to server and database administration.
The MachoSpouse.com website is actually powered by the TOROCMS content management system that Taurus built.
Taurus is also a musician/composer who creates "Moody instruMental Music" for commercial projects and personal enjoyment. Visit TaurusBeats.com to listen to the music Taurus creates and watch how he shares what he knows, globally, through his online video tutorials.
Need help with a website, email server, or other technical project? Hire Taurus!
Need music for your project or your personal enjoyment? Hire Taurus!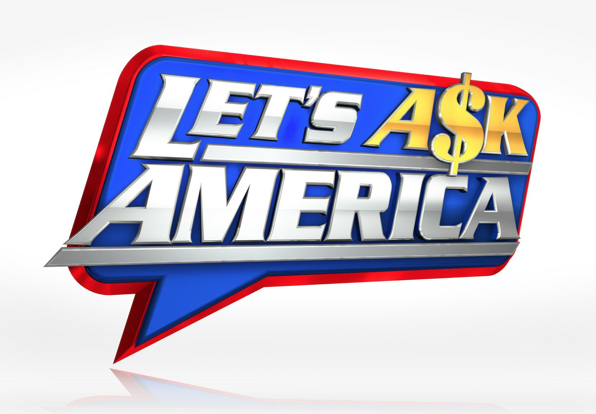 ---
Share on social media
Macho Spouse uses AddThis share buttons so you can easily share your favorite content from this site to your Facebook, Twitter, and more.
To share this on social media, click on the share icons. You will be prompted to connect your social media account if you have not already.
Thank you for sharing!
---
Comments