---
Like, Comment, Share
MOAA Legislation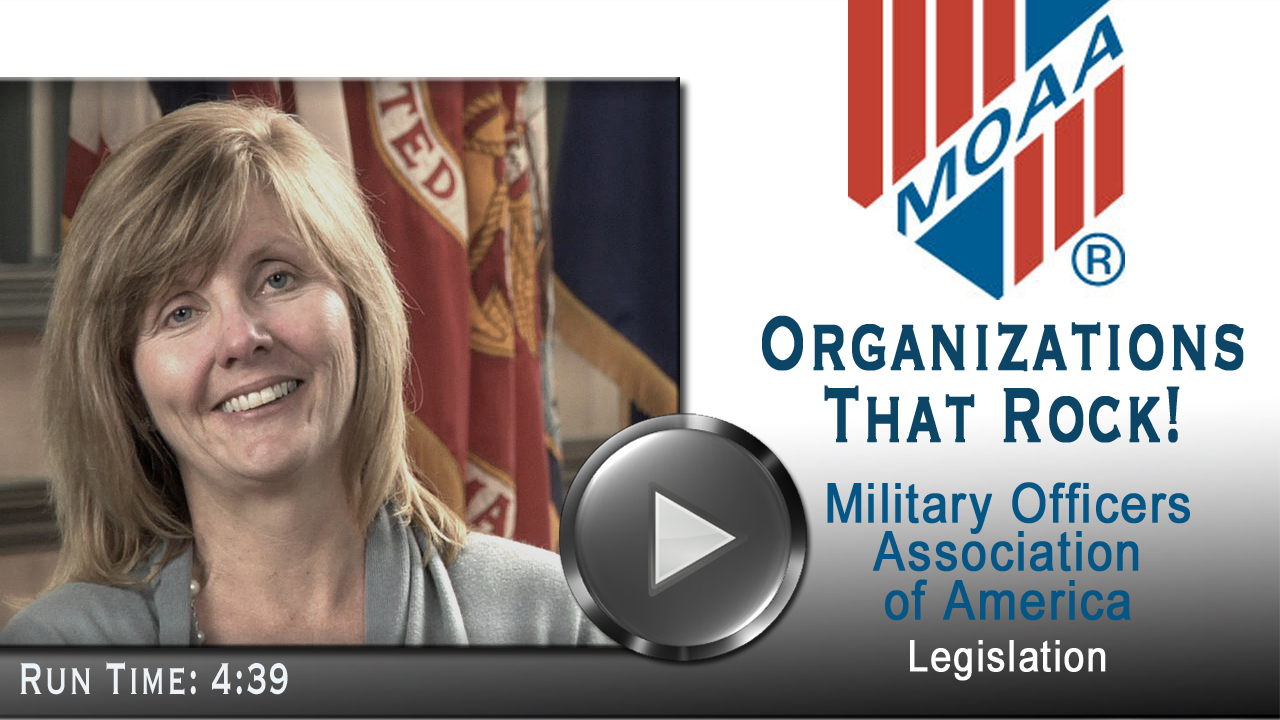 Image: – – Macho Spouse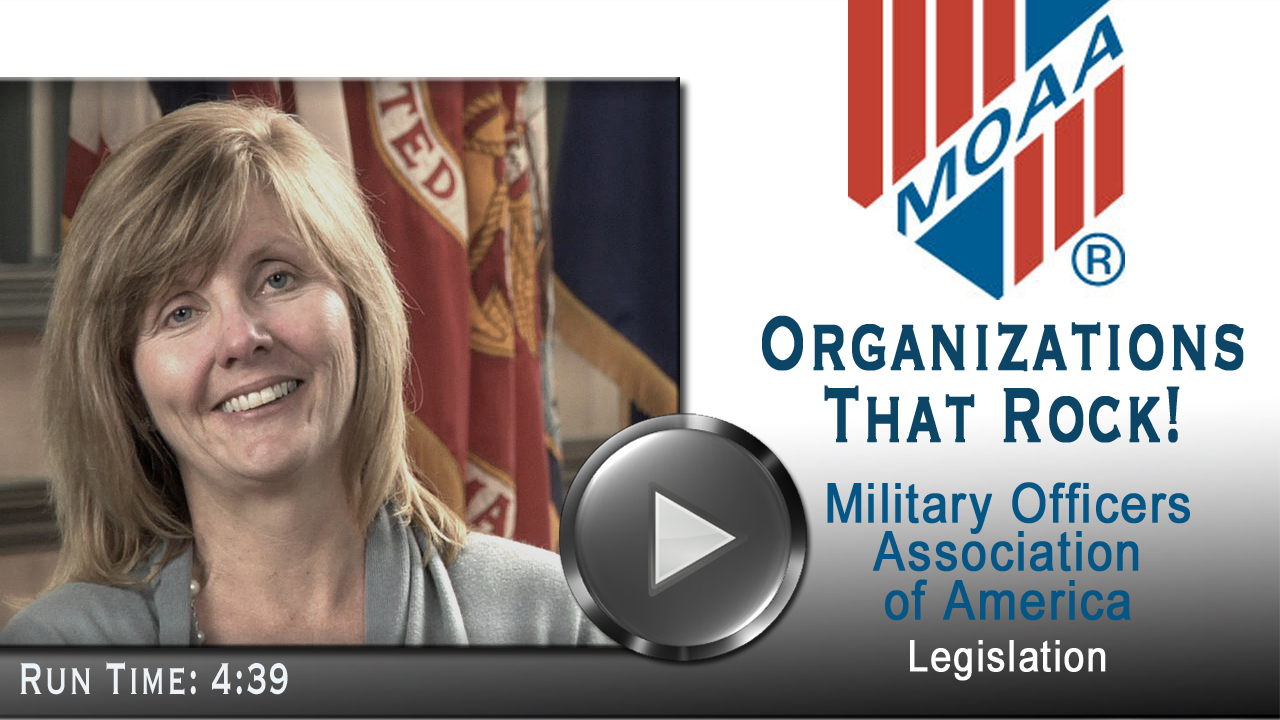 The Military Officers Association of America is the nation's largest and most influential association of military officers. It is an independent, nonprofit, politically nonpartisan organization. They are the leading voice on compensation and benefit matters for all members of the military community, and are a powerful force speaking for a strong national defense and representing the interests of military officers at every stage of their careers.
Learn why male military spouses and their families should pay attention and get involved with what MOAA is doing.
Interviews with Karen Golden (Deputy Director, MOAA Government Relations) and Monique Rizer (Deputy Director, MOAA Spouse Programs). Video Credit to MOAA Video Department for providing some b-roll footage.
---
See also...
Hello male military spouse community! 

My name is Jamison Stone and I am the spouse of Staff Sergeant Rebecca Bainbridge of the United States Army Field Band at Fort Meade, Maryland. Because of her assignment, my wife, and the rest of her company, are on tour and away from their families for over 100 days out of the year.


As you very well know, Military service is hard on families. While I speak more about this topic on my blog, the ongoing struggle is very taxing to both the heart and the mind. Most difficult for me is the sadness and depression of separation during my partner's deployment and training.


Sadly, many Military Families have it far worse off than we do, particularly those with service members actually in harm's way, and especially of course those who make the ultimate sacrifice defending our country. All these women and men who proudly wear the cloth of our nation, and their families, are true heroes.


Female Mil Spouses are very lucky to have a wide network of other military wives to lean on during these difficult times. Sadly, we men, are not as fortunate. Personally, I find it extremely challenging as an Army husband to find a real sense of community. This is particularly emphasized when my wife is away on training or tour.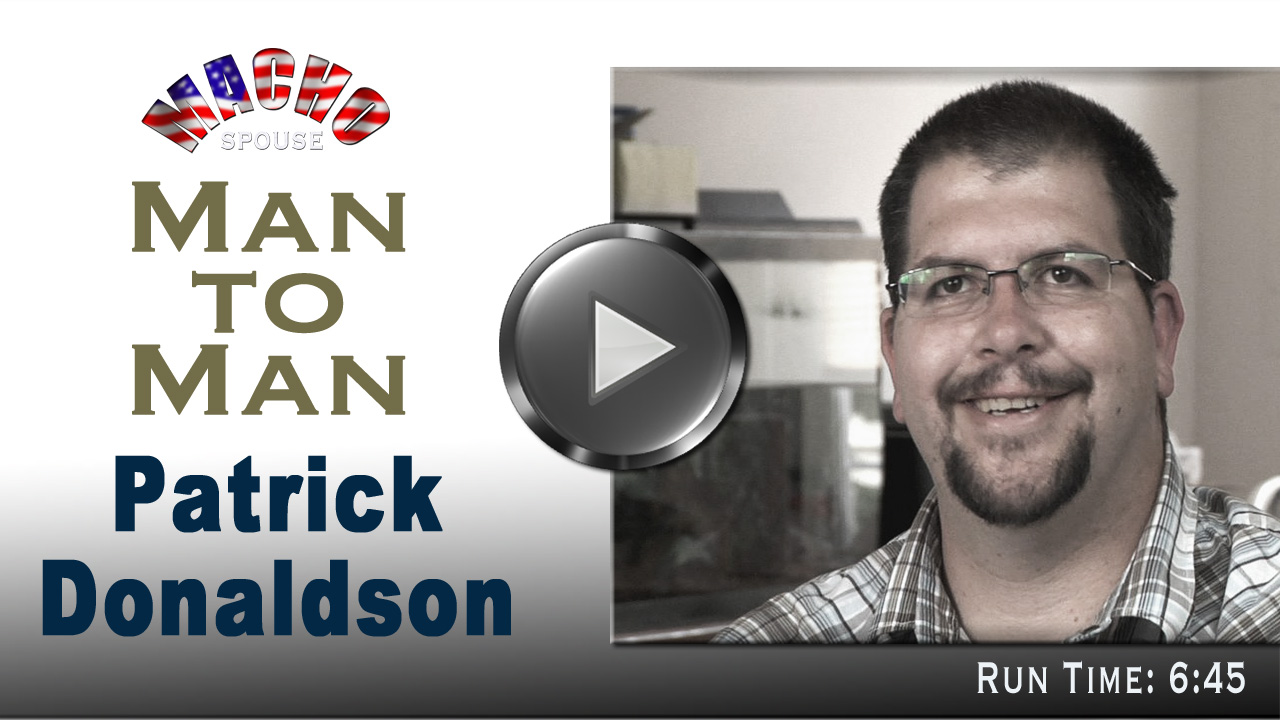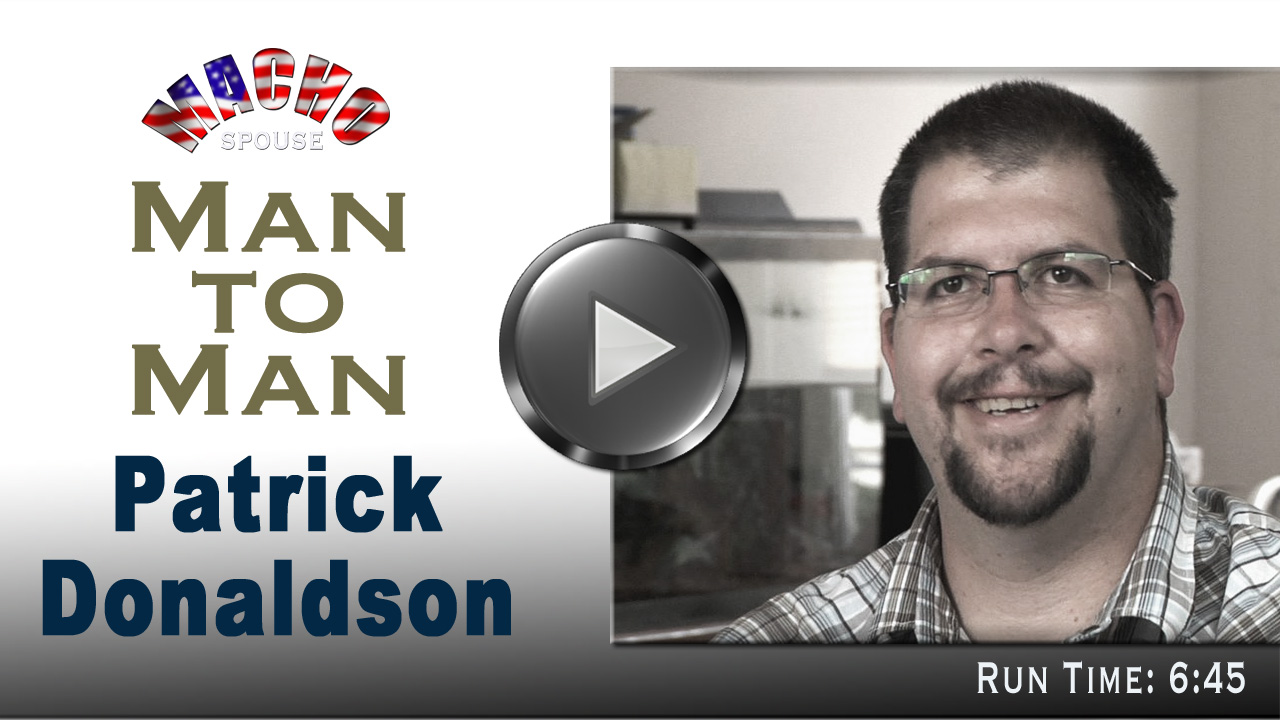 2013 Military Spouse of the Year candidate, Patrick Donaldson sits down with Macho Spouse to share his story and offer some relationship advice to young military families. Patrick is an Australian native who is happily married to an active duty Navy sailor. Patt's career as a professional chef was cut short due to a back injury, but that hasn't stopped him from spending long hours volunteering for Operation Paws for Homes, the Children's Tumor Foundation, and Macho Spouse. We think by the end of this video, you will feel the same way about Patt as we do...he's just a cool guy to be around.
---
Share on social media
Macho Spouse uses AddThis share buttons so you can easily share your favorite content from this site to your Facebook, Twitter, and more.
To share this on social media, click on the share icons. You will be prompted to connect your social media account if you have not already.
Thank you for sharing!
---
Comments