---
Like, Comment, Share
MilitaryTownAdvisor.com - Neighborhood, Apartment, School Reviews near Military Bases
Image: – – Macho Spouse

Are you PCS-ing (relocating) any time soon? Need apartment/housing information? Need school information from other military parents? Need to know about the neighboorhood around your new base?
MilitaryTownAdvisor.com is a PCS relocation resource where military families write reviews about neighborhoods, apartment complexes and schools in military towns near U.S bases. Created by a military spouse for military families.
MilitaryTownAdvisor.com is a PCS relocation resource that allows military families to help other military families by writing reviews about military towns. The reviews consist of local areas, neighborhoods, apartment complexes, condominiums, and schools. Due to the fact that the PCS relocation process in a military environment happens quickly, it can be extremely stressful. MilitaryTownAdvisor.com's reviews help families make an informed decision on where to begin looking for a place to live that will fit with each family's goals and lifestyle choices.

Give us your feedback on this resource. Leave a comment.
---
See also...


A couple months ago, Bradley Blackburn and Joanna Suarez of Fusion TV (a joint cable/satellite TV network between Disney and ABC TV) stopped by the international Macho Spouse headquarters. We were very impressed with their level of genuine interest in telling not only Macho Spouse's story, but that of male military spouses. The finished product is outstanding, thank you Fusion, Bradley, and Joanna! The story airs on October 30th in the evening (not sure the time), but if you can't find it on your TV...no worries, the link is below. Make sure you leave a comment on their website after the story, if they see interest from the public, they may tell more military family stories in the future.
http://fusion.net/video/2626/why-male-military-spouses-need-their-own-support-network/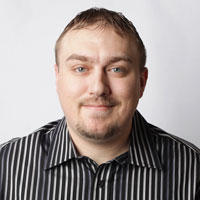 Introduction to Marine to SAHD Blog, laying out where I have been what experiences I have.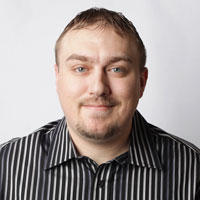 Hello All,
My name is Andrew "Fergie" Ferguson; I enlisted in the United States Marine Corps in 2007 and did four years of active duty in Hawaii. In those four years I deployed twice, once to Iraq and Afghanistan. I was injured during those four years on multiple occasions and still am injured and receiving help from the Veterans Affairs.
---
Share on social media
Macho Spouse uses AddThis share buttons so you can easily share your favorite content from this site to your Facebook, Twitter, and more.
To share this on social media, click on the share icons. You will be prompted to connect your social media account if you have not already.
Thank you for sharing!
---
Comments