---
Like, Comment, Share
Military Spouses: Get the Army Spouses Handbook (2003 version)
Image: – – Macho Spouse
I know I'm not Army (Go Air Force!), but I'm always looking around on the web for resources to help military spouses, especially new military spouses. This lifestyle can be pretty challenging at times and it is worse when you don't know what questions to ask in order to get the answers you need.
I know that there has to be a more recent version of this Army Spouses Handbook on the web somewhere. But the information in this 2003 version is still useful.
This handbook is designed as a guide to assist spouses, as they become part of the Army team and offers a wealth of information and resources. It's designed to help them learn about the Army and better understand their soldier's mission.
Keywords: military army militaryspouse NCO
Read more about Military Spouses: Get the Army Spouses Handbook (2003 version)
---
See also...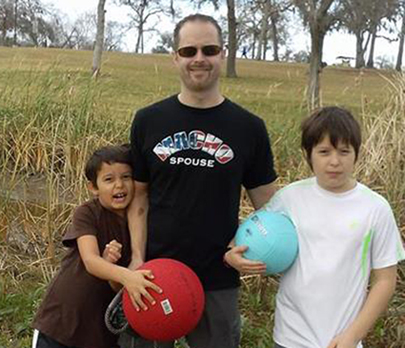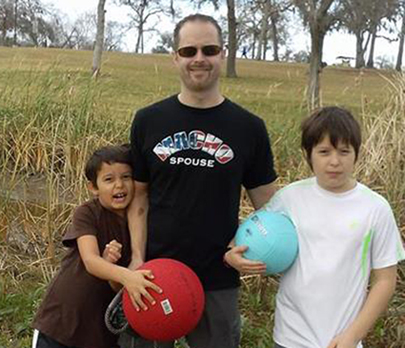 First, I would like to thank Macho Spouse's founder Chris Pape for all of his past, current and future hard work and dedication for the male military spouse community. Also, I want to thank Macho Spouse for the opportunity to write about one of my favorite subjects, BEER! In this blog I will write about beer from a consumer perspective, home brewer and craft beer professional.
Who am I?
I am a service-disabled Coast Guard veteran that transitioned to the craft brewing industry and have now been working in the industry for 18 years. I began my brewing career at a craft brewery in downtown Seattle just two weeks after being honorably discharged. During the course of my brewing career I have also worked in Brewpubs where I held the position of Regional Brewer for a chain of brewpubs. Currently, I consult for breweries and also operate a pilot system to teach prospective brewery owners and homebrewers about the differences between home brewing and professional brewing.
I am also a male military spouse, so I have had to juggle work (when I can), home brewing and the challenges that come with military life. During the last ten years I have primarily been at home taking care of my boys (now 7 and 10), earning a bachelors and just recently my master's degree. I have been keeping my feet wet by home brewing and doing some part time brewery consulting. Now, I am re-entering the craft brewing industry and will be an instructor at both a Craft Brewery Start-up Workshop and Craft Cidery Start-up Workshop for Oregon State University this Spring. Of course, immediately after the workshop we will be relocating so the next five months will be busy! Enough about me, let's talk beer!


Civilian male military spouses should know about [[EXLINK_20]] because it is a pretty influential organization that advocates for military officers and their families. Take a look at this description from MOAA's website:
MOAA is the nation's largest and most influential association of military officers. We are a powerful force speaking for a strong national defense and representing the interests of military officers and their families at every stage of their careers.
---
Share on social media
Macho Spouse uses AddThis share buttons so you can easily share your favorite content from this site to your Facebook, Twitter, and more.
To share this on social media, click on the share icons. You will be prompted to connect your social media account if you have not already.
Thank you for sharing!
---
Comments