---
Like, Comment, Share
Military Spouse Education Foundation (MSEF)
Image: – – Macho Spouse
The Military Spouse Education Foundation (MSEF) will launch in 2013 to establish a Military Service Grant for spouses who are excluded from the Department of Defense's MyCAA program.
MSEF is founded on the belief that we are one community supporting one another regarding rank, branch, status, or educational status. After 11 years of war, our Post 9/11 era spouses deserve a program that compliments the challenges of military life rather than creates more obstacles.
Vision Statement: Through advocacy and support programming, we will provide spouses with the tools to accomplish their education goals.
Mission:
To provide an education program for military spouses of all branches, ranks, and education levels built around the obstacles of military life.
Four Point Plan:
Establish a "Volunteer Experience to College Credit" program between the American Council on Education, the military service branches, and military service organizations
"PCS College Courses Program-" Course transferability
Equip spouses with expanded skillsets with workshops on topics such as goal setting and balance
Launch a Military Spouse Service Grant
---
See also...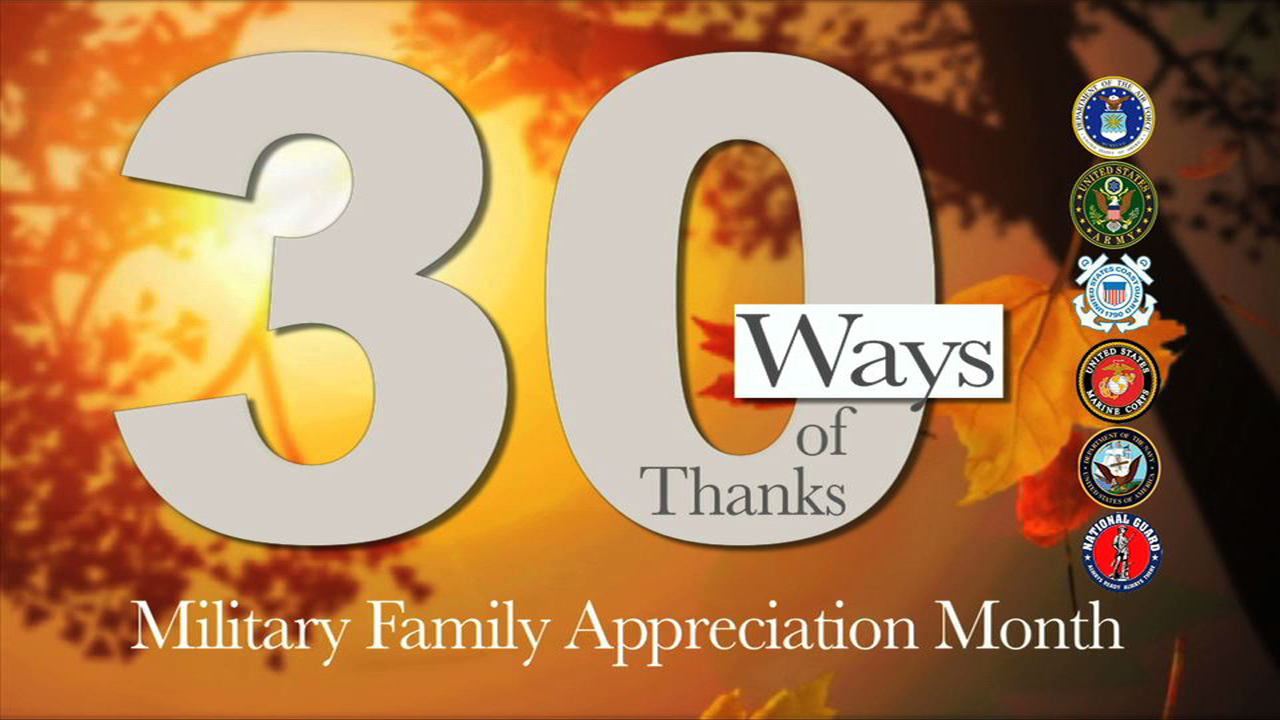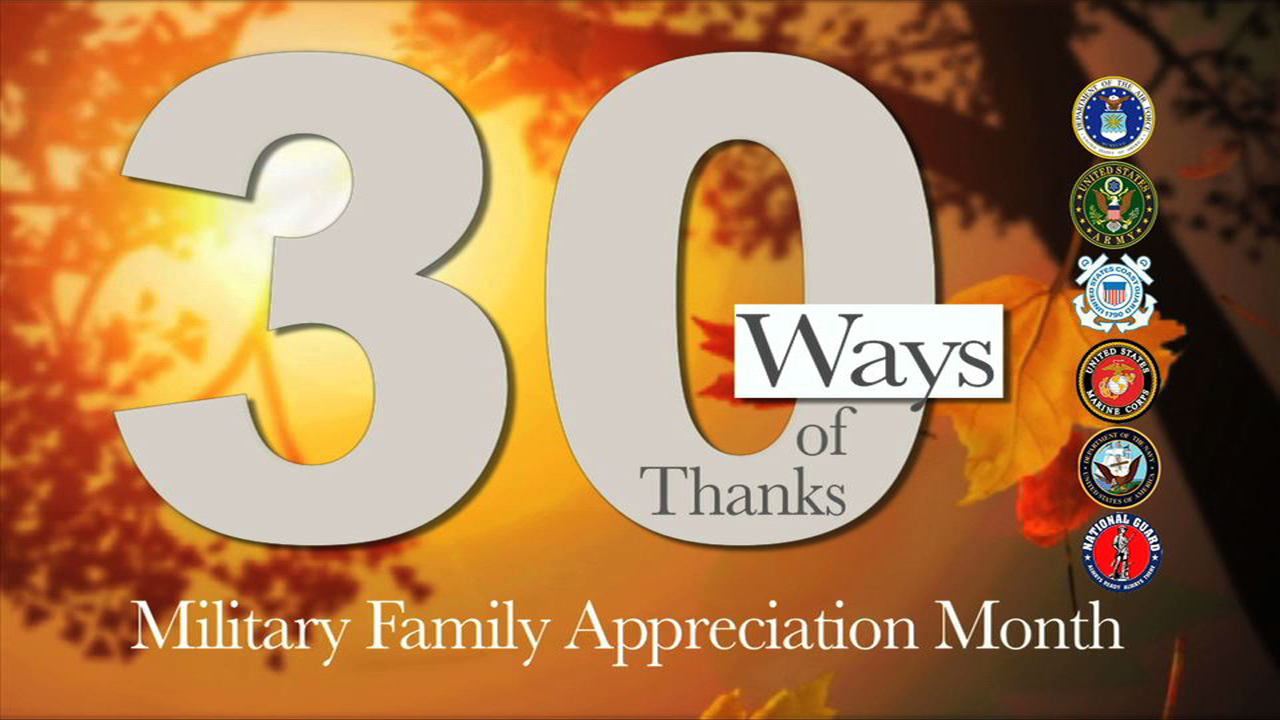 AFI Army Spouse of the Year, Reda Hicks, propses a toast to all military families! Raise a glass of your favorite beverage (not water because that's bad luck), take a "selfie," and upload it to Twitter and/or Facebook with a message as to why you are thankful for military families. Tag your message with #gratefulnation so we can collect all your images and share!
November is Military Families Appreciation Month, and the 2014 Armed Forces Insurance Branch Spouses of the Year (Branch SOYs) want to help everyone, everywhere participate in thanking and honoring military families.
Americans love our military, but many people don't quite know how best to express their gratitude. As National Guard Spouse of the Year Dr. Ingrid Herrera-Yee notes, "saying "thanks" to our military families is something that many want to do, but are at a loss as to how to do it –or in the case of Guard and Reserve, how to find us!"
So the Branch SOYs created #30Ways of Thanks to help. Each day in November, the Branch SOYs will release a video with an action item that people around the country can participate in virtually or locally, individually or in groups. Participants can hash tag #30Ways so that their messages, photos, or videos are spread far and wide. Hash tags #GratefulNation and #MilFamsRock can also be added as a short-hand way to say "You are amazing, military families!" Best of all, the entire #30Ways video collection will be stored on the Branch SOYs' YouTube channel so that it can be repeated in Novembers to come, or whenever someone is looking for a way to say "thank you" to military families.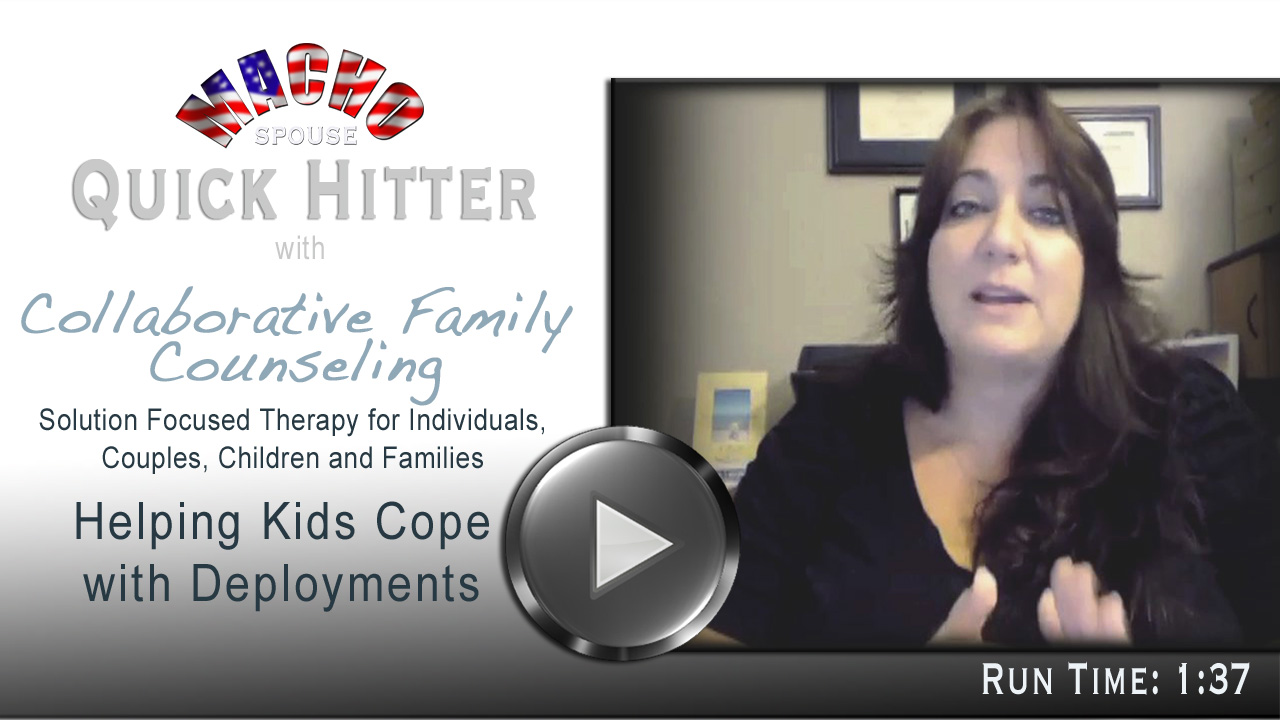 In this "Quick Hitter" video on Helping Kids Cope with Deployments, we have a tough question from an anonymous male military spouse that Elizabeth Cabibi, M.S.,LMFT (Licensed Marriage and Family Therapist) answers.
"What is the best thing to do for a child that won't calm down from missing the parent that is deployed? I tried cuddling him and just being there but didn't really seem to help."
---
Share on social media
Macho Spouse uses AddThis share buttons so you can easily share your favorite content from this site to your Facebook, Twitter, and more.
To share this on social media, click on the share icons. You will be prompted to connect your social media account if you have not already.
Thank you for sharing!
---
Comments