---
Like, Comment, Share
Military Spouse Appreciation Month
Image: – – Macho Spouse
Hey! It's Military Spouse Appreciation Month this month. (Did you know that?) Check out this story about military members and military spouses getting a night of pampering.
The Tampa Tribune
By LENORA LAKE
Published: May 6, 2013
WESTCHASE - Jennifer Sheppard's husband, a master sergeant in the Air Force, was on his way back from a six-month deployment to Qatar.

So the off of a new hairstyle couldn't have been better, said Sheppard who was among about a dozen military spouses and active duty personnel treated to a night of pampering.

For two hours, hair stylist Simone Williams washed, cut, dried and styled Sheppard's long dark hair at the Hair Cuttery at Westchase Shopping Center. The special evening with food, wine and gift bags was sponsored by the salon with assistance of the American Red Cross Tiffany Circle chapter of Tampa Bay.

"It was just great; I haven't had time to get a haircut but I made time today," said Sheppard who has been married to Chris Sheppard for 13 years and has two daughters, 12 and 7. Chris Sheppard has been in the military for 17 years and was expected back May 1, just two days after the free hair styling.

Bubbles, a companion company of the Hair Cuttery, offered a similar evening in Washington, D.C., and the local salon and the Tiffany Circle chapter heard about it and planned it here.

"It a good thing to give back and these people (military members and families) are helping us out," said Sarah Zielinski, manager of the shop.

The event also served as a kickoff for Military Spouse Appreciation Month, said Jill Valenti, who started the Tiffany Circle chapter where members give at least $10,000 to the American Red Cross each year.
Read more: The Tampa Tribune
---
See also...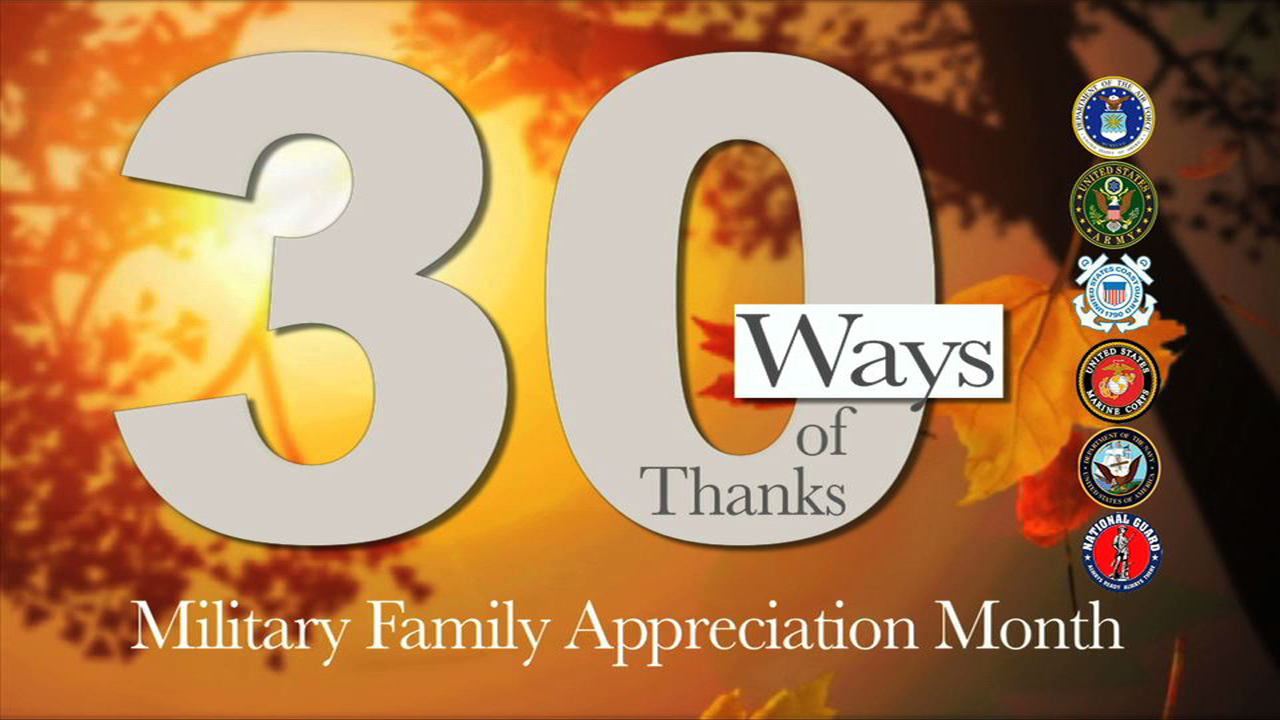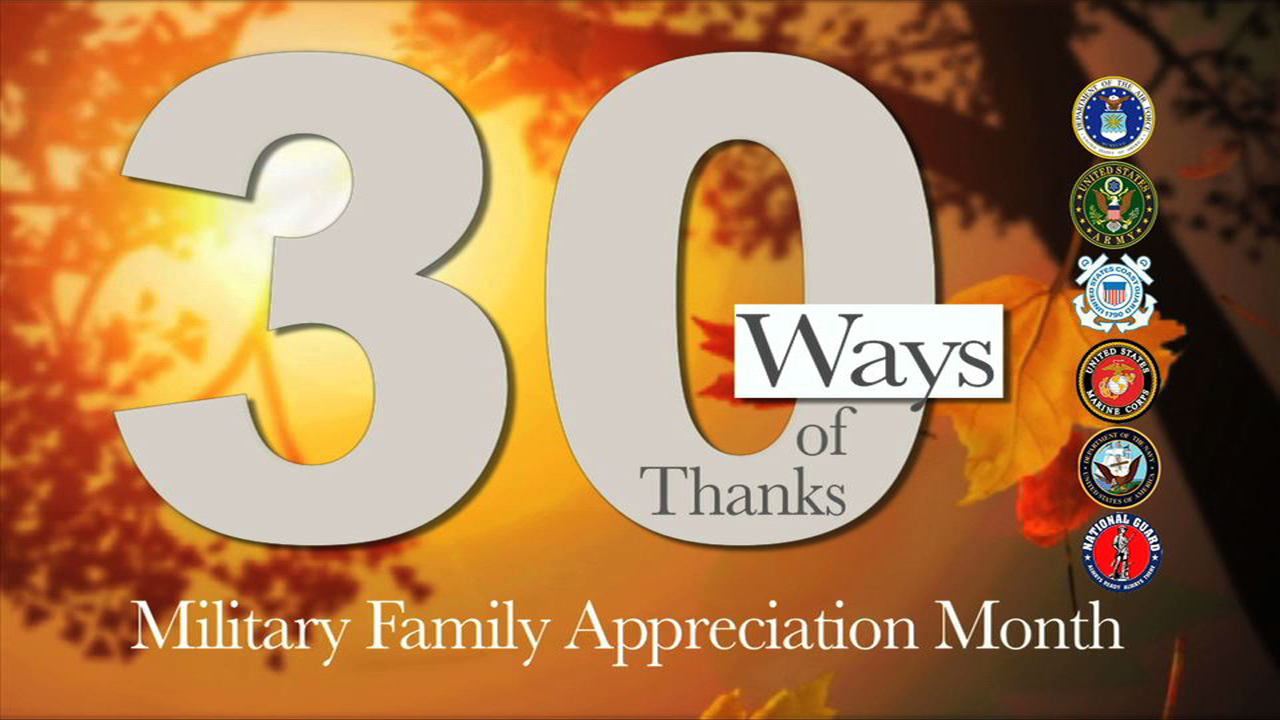 Let's not forget about the pets when thanking military family members this month. Dogs on Deployment helps deployed service members find temporary homes for pets while they are away. This is a great volunteer opportunity and another way to say, "thanks!"
November is Military Families Appreciation Month, and the 2014 Armed Forces Insurance Branch Spouses of the Year (Branch SOYs) want to help everyone, everywhere participate in thanking and honoring military families.
Americans love our military, but many people don't quite know how best to express their gratitude. As National Guard Spouse of the Year Dr. Ingrid Herrera-Yee notes, "saying "thanks" to our military families is something that many want to do, but are at a loss as to how to do it –or in the case of Guard and Reserve, how to find us!"
So the Branch SOYs created #30Ways of Thanks to help. Each day in November, the Branch SOYs will release a video with an action item that people around the country can participate in virtually or locally, individually or in groups. Participants can hash tag #30Ways so that their messages, photos, or videos are spread far and wide. Hash tags #GratefulNation and #MilFamsRock can also be added as a short-hand way to say "You are amazing, military families!" Best of all, the entire #30Ways video collection will be stored on the Branch SOYs' YouTube channel so that it can be repeated in Novembers to come, or whenever someone is looking for a way to say "thank you" to military families.


Very early in my experience as a male military spouse I encountered the [[EXLINK_4]]. I remember the day my wife brought home a floppy disk with the DOS version of this financial software. (Yeah, that just took me waaaaaay back.) It didn't have any frills, but PowerPay helped us calculate, plan and execute our path to debt elimination.
I know that there are plenty of money management tools out there. PowerPay is worth a look, especially if you need to develop your debt-elimination plan. This money management tool helped my family.
- Taurus
---
Share on social media
Macho Spouse uses AddThis share buttons so you can easily share your favorite content from this site to your Facebook, Twitter, and more.
To share this on social media, click on the share icons. You will be prompted to connect your social media account if you have not already.
Thank you for sharing!
---
Comments