---
Like, Comment, Share
Military Phonetic Alphabet
Image: – – Macho Spouse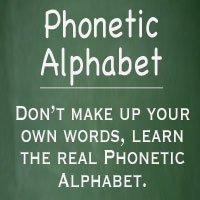 The Phonetic Alphabet is used by the military as a way to share letters over audio communication without confusion.
Why Learn? So you don't look like a complete moron improvising your own "phonetic alphabet" in front of people who actually know the real thing. (Speaking from personal experience. - Chris)
It's embarrassing when you make up your own phonetics and get busted by someone who actually knows them. So we recommend committing these to memory...for your own sake!
Military Phonetic Alphabet
| | |
| --- | --- |
| Letter | 1957-Present |
| A | Alpha |
| B | Bravo |
| C | Charlie |
| D | Delta |
| E | Echo |
| F | Foxtrot |
| G | Golf |
| H | Hotel |
| I | India |
| J | Juliett |
| K | Kilo |
| L | Lima |
| M | Mike |
| N | November |
| O | Oscar |
| P | Papa |
| Q | Quebec |
| R | Romeo |
| S | Sierra |
| T | Tango |
| U | Uniform |
| V | Victor |
| W | Whiskey |
| X | X-ray |
| Y | Yankee |
| Z | Zulu |
"Now it's possible while communicating a name or address to someone on the phone, you can use the phonetic alphabet. Being Australian, my accent was very strong when I first came to the USA and this alphabet helped me out with people that could ot undferstand me. So next time you're trying to spell something over the phone, try this alphabet. I'm sure it will help you out." - Advice from Patrick Donaldson - Australian Native, Current Male Military Spouse
---
See also...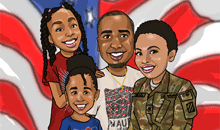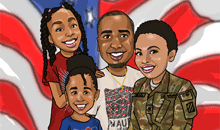 During this time of war, in addition to the regular attacks on our troops by enemy forces, there have also been other types of attacks. These "green on blue" attacks are "friendly" forces killing our troops. In 2011, there were 35 instances. In 2012 so far, there have been 51. These things get quite a bit of media coverage due to the loss of life as a direct result.
Something that concerns me just as much, if not more than "green on blue" attacks, is the threat that wears the same uniform as my wife. Sexual harassment and assault are a big problem within the military. Men and women are victimized by their comrades. As a Army civilian employee, I have to attend the Sexual Harassment/Assault Response and Prevention program, along with the Soldiers. It is saddening to hear the stories of those that have been attacked by people they trusted with their lives.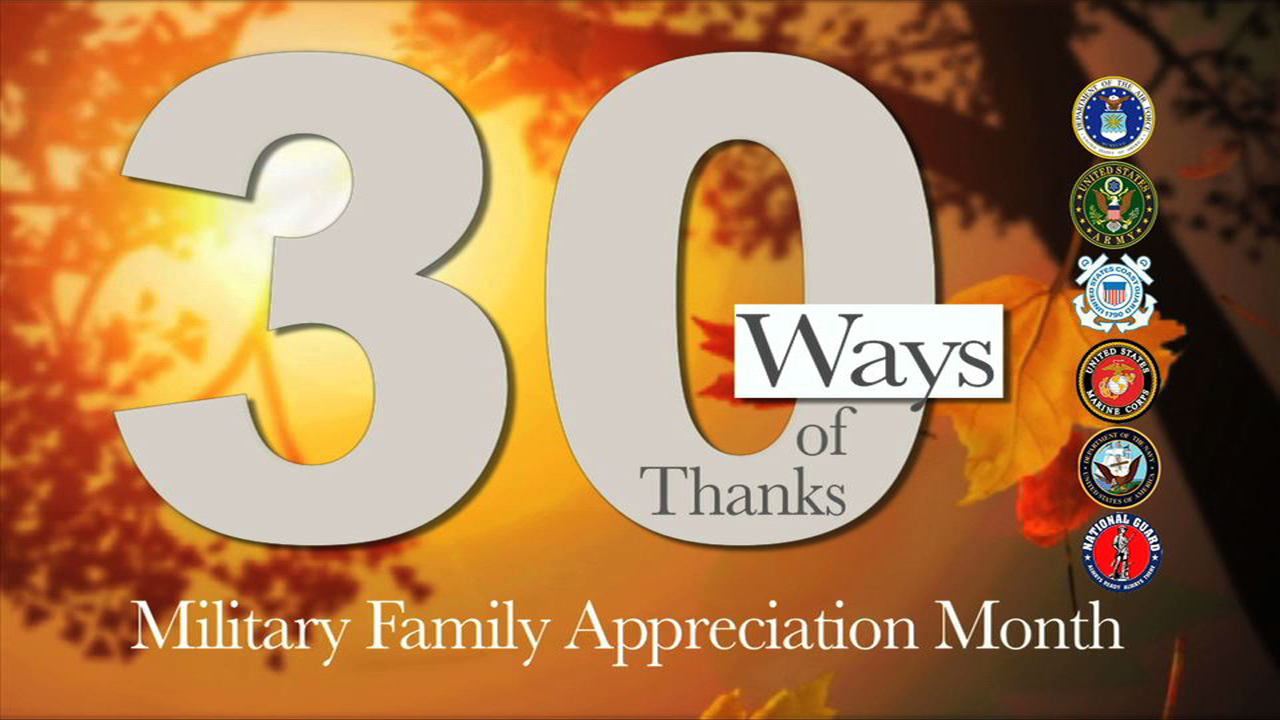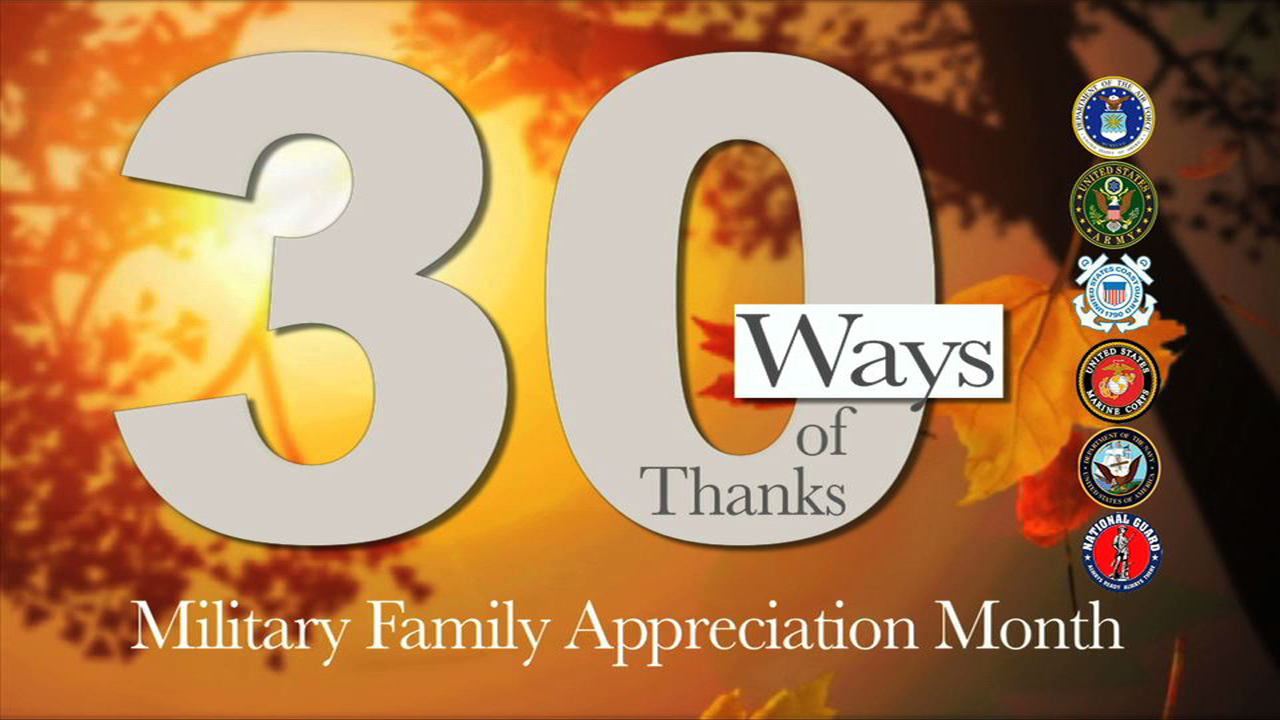 Participating in the Coast Guard's Run to Remember is an excellent way to show your support for military families! For more information, visit CoastGuardFoundation.org.
November is Military Families Appreciation Month, and the 2014 Armed Forces Insurance Branch Spouses of the Year (Branch SOYs) want to help everyone, everywhere participate in thanking and honoring military families.
Americans love our military, but many people don't quite know how best to express their gratitude. As National Guard Spouse of the Year Dr. Ingrid Herrera-Yee notes, "saying "thanks" to our military families is something that many want to do, but are at a loss as to how to do it –or in the case of Guard and Reserve, how to find us!"
So the Branch SOYs created #30Ways of Thanks to help. Each day in November, the Branch SOYs will release a video with an action item that people around the country can participate in virtually or locally, individually or in groups. Participants can hash tag #30Ways so that their messages, photos, or videos are spread far and wide. Hash tags #GratefulNation and #MilFamsRock can also be added as a short-hand way to say "You are amazing, military families!" Best of all, the entire #30Ways video collection will be stored on the Branch SOYs' YouTube channel so that it can be repeated in Novembers to come, or whenever someone is looking for a way to say "thank you" to military families.
---
Share on social media
Macho Spouse uses AddThis share buttons so you can easily share your favorite content from this site to your Facebook, Twitter, and more.
To share this on social media, click on the share icons. You will be prompted to connect your social media account if you have not already.
Thank you for sharing!
---
Comments