---
Like, Comment, Share
MANning the Homefront on Facebook
Image: – – Macho Spouse

MANning the Homefront seeks to strengthen "MANspouses" by organizing diverse activities that allow men to develop friendships, advocating for recognition as a group and DoD program support, and facilitating members' connections and service to the community in order to impact the families of service members in positive and constructive ways.
We look to connect male military spouses (or MANspouses as we like to call ourselves) with one another both virtually and in person. Currently Fort Riley, KS is home to the only chapter of MANning the Homefront that meets in person but we hope others will join us.

If you want more information about creating a MANning the Homefront chapter at your installation, please email Wayne Perry at MANningTheHomefront@hotmail.com.

---
See also...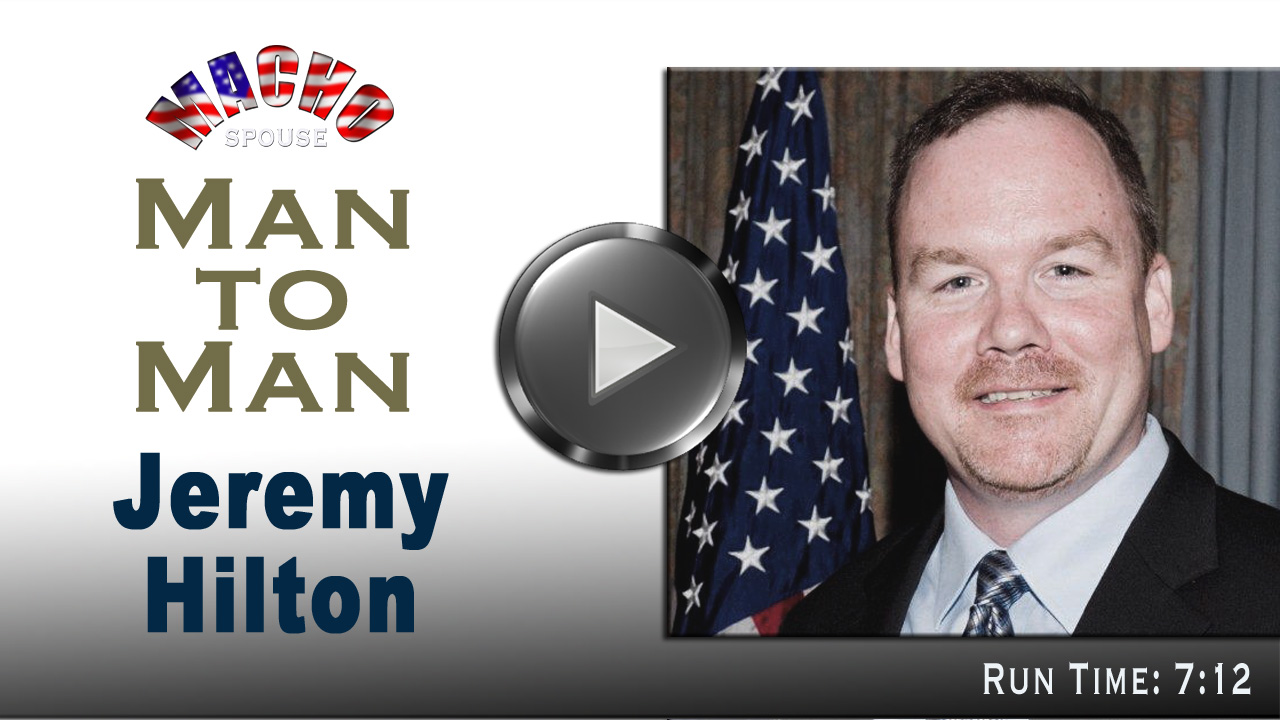 The 2012 Military Spouse of the Year, Jeremy Hilton is an Air Force male military spouse and advocate for military families and dependents impacted by illness or disability. In this Man-to-Man video, Jeremy shares some great advice and life lessons. Male military spouses of all age ranges and experience will find some useful information in this interview. (Length: :07:12)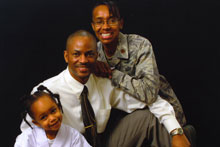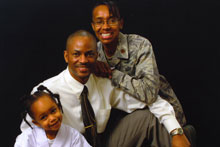 I get these "google alerts" every day, which are basically just articles and posts from around the web related to certain keywords I want to monitor. "SAHD" and "Stay-At-Home-Dad" are keywords I monitor and I have been getting a great deal of posts.
Much of the stuff that I'm seeing regarding SAHD is still in the "novelty" range, or the "Awww, that's cute" range. I also check out websites that give the spouse's perspective - you know, the women who live with these dudes. These sites are way more interesting to me than the talk about the latest television show depicting SAHDs.
Anyway, I haven't seen much about the health of SAHDs. In all of my monitors and in all of the web surfing I've done on the topic of SAHDs, I have not come across any health-related posts. I found that very interesting.
---
Share on social media
Macho Spouse uses AddThis share buttons so you can easily share your favorite content from this site to your Facebook, Twitter, and more.
To share this on social media, click on the share icons. You will be prompted to connect your social media account if you have not already.
Thank you for sharing!
---
Comments