---
Like, Comment, Share
Male Military Spouse Resiliency
Image: – – Macho Spouse
The Association of the United States Army has a great article that you should check out.
Resiliency: Male military spouse style features Wayne Perry talking about how male military spouses are finding ways to build resilient communities. Macho Spouse is one such community.
Here is part of the AUSA article:
Manning the Homefront has made great strides this year, according to Perry. Â The group launched a website--machospouse.com--named its first male military spouse of the year, and is"growing by leaps and bounds,"he said. It now has some 95 members from all services, some referred to the group by military wives who know of it.
Perry called the current number of male spouses in the Army--20,000 apart from another 16,000 who are part of dual military couples--"staggering."  He said the number is on the rise as more women join the military. Counting dual military couples, he said, male spouses are part of  9 percent of marriages in the Army as well as 34 percent of divorces.
---
See also...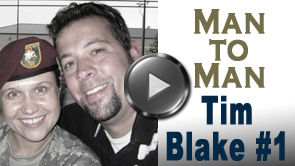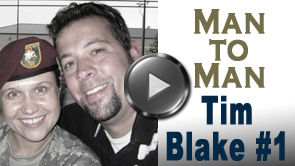 Tim Blake is an Army male military spouse with over 14 years experience as a stay-at-home-dad who has successfully guided his family through multiple deployments. Tim also writes for Military Spouse and his own blog, Army Dad (armyspouseami.blogspot.com). In this video, Tim shares some of what he has learned over the years about surviving a deployment.
Did you know about the Homeowners Assistance Program (HAP)?
---
Share on social media
Macho Spouse uses AddThis share buttons so you can easily share your favorite content from this site to your Facebook, Twitter, and more.
To share this on social media, click on the share icons. You will be prompted to connect your social media account if you have not already.
Thank you for sharing!
---
Comments