---
Like, Comment, Share
MachoSpouse.com Awarded Site of Distinction Honor

Image: – – Macho Spouse

MachoSpouse.com has been added to the Veteran's Advantage "Sites of Distinction" honor roll!
A Site of Distinction is awarded after a special Veteran's Advantage review of excellence in content and design and a focus on the respect, recognition, and rewards of US Veterans, active duty military, and their families. Some of the more recognizable members of this honor roll are the Fisher House, USO, American Red Cross, and Tragedy Assistance Program for Survivors (TAPS). It's humbling to be on this list.
So, what is Veteran's Advantage? They are a national program that
partners with corporations who want to honor and thank all who serve. These partner companies show appreciation by providing preferred pricing on their goods and services everyday. You may have heard of some these companies: United, Foot Locker, Dell, Amtrack, Wendy's, Avis, Apple, Ford, HBO, Tmobile, and on and on and on. Yes, there is a fee, but they offer a free 30 day trial and their one-year family plans are only $29.97. They sent us a card last month and we're currently testing, we will report back as soon as we get enough data to write a solid review. However, at first glance, this looks like a pretty good deal. If you don't want to wait for our review, you can research these guys yourself at: VeteransAdvantage.com.
---
See also...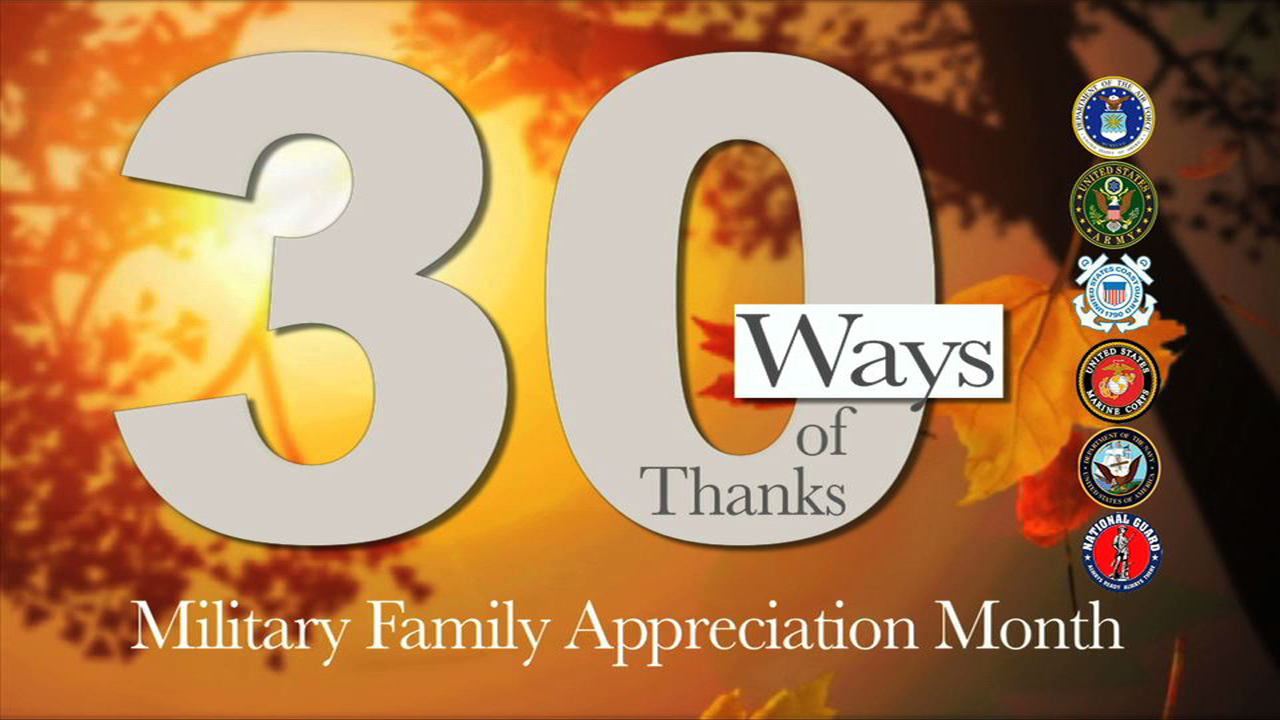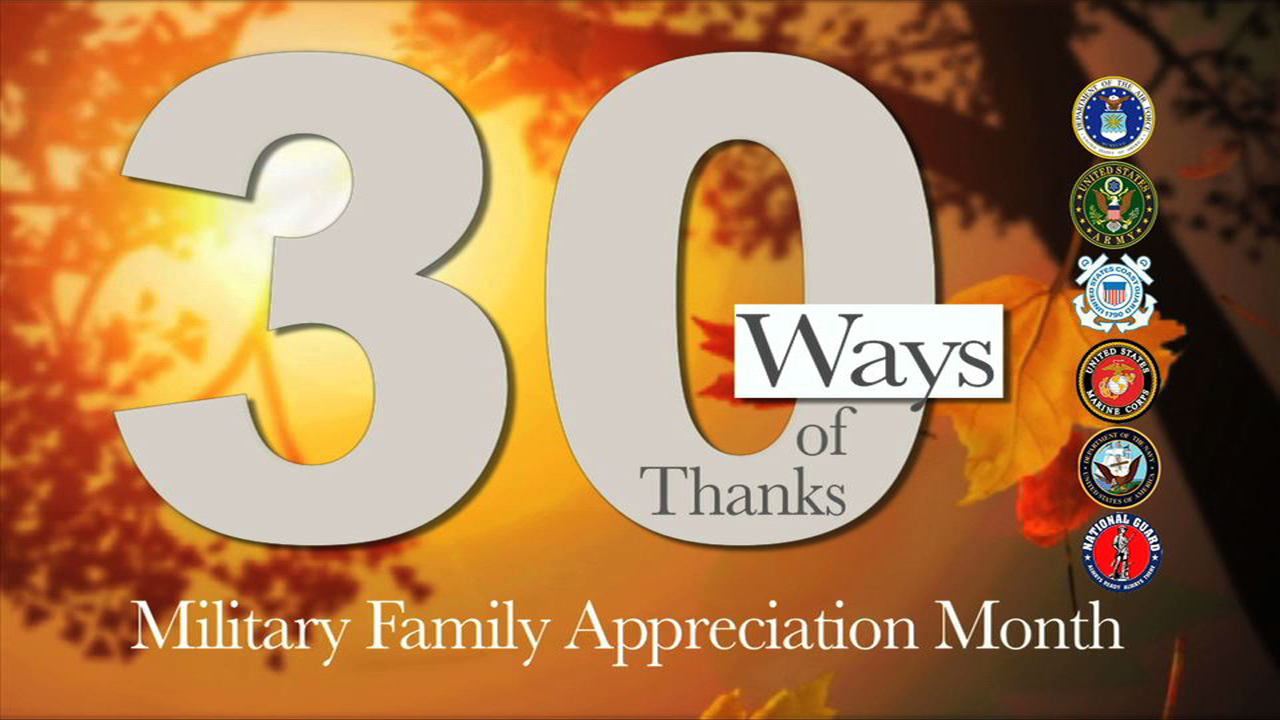 You can make an immediate, direct, positive impact on a military family by helping a military spouse find work in their profession. Say thank you by flexing your network to help a military spouse make a professional connection.
November is Military Families Appreciation Month, and the 2014 Armed Forces Insurance Branch Spouses of the Year (Branch SOYs) want to help everyone, everywhere participate in thanking and honoring military families.
Americans love our military, but many people don't quite know how best to express their gratitude. As National Guard Spouse of the Year Dr. Ingrid Herrera-Yee notes, "saying "thanks" to our military families is something that many want to do, but are at a loss as to how to do it –or in the case of Guard and Reserve, how to find us!"
So the Branch SOYs created #30Ways of Thanks to help. Each day in November, the Branch SOYs will release a video with an action item that people around the country can participate in virtually or locally, individually or in groups. Participants can hash tag #30Ways so that their messages, photos, or videos are spread far and wide. Hash tags #GratefulNation and #MilFamsRock can also be added as a short-hand way to say "You are amazing, military families!" Best of all, the entire #30Ways video collection will be stored on the Branch SOYs' YouTube channel so that it can be repeated in Novembers to come, or whenever someone is looking for a way to say "thank you" to military families.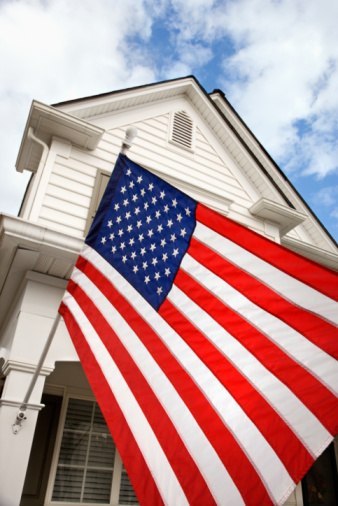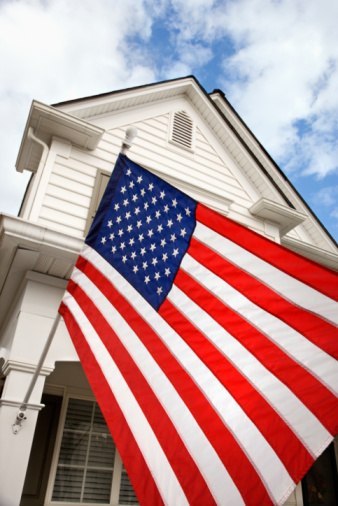 Is it possible to buy a home with no money down? If you or your spouse qualifies for a VA home loan, the answer is yes. VA home loans are a special benefit available to current and ex-members of the U.S. military only and they can save homebuyers a lot of money. Veterans and active members of the U.S. military are eligible for some of the lowest interest rates on the market but that's not the only way VA Loans save buyers money. VA Loans are also "No Money Down" home loans.
Understanding "No Money Down"
"No money down" means homebuyers don't have to provide a down payment to obtain a VA Loan. Traditional mortgages or home loans require as much as 5% to 20% of the purchase price as a down payment on a home. On a $200,000 home that is between $10,000 and $20,000 that must be provided at the closing. Saving up that much money for a down payment is a huge stumbling block for many would-be buyers. They may have the credit and income qualifications needed to obtain a home loan, but just can't come up with the down payment. Too often they end up not buying their own home or they miss out on the home they really want.
The VA Loan program changes that and makes homeownership more accessible by waiving the down payment requirement. VA Loan mortgage lenders are willing to forego this requirement because VA Loans are backed by the U.S. Government. This minimizes the risk to lenders if a buyer defaults, which is one of the primary reasons down payments are typically required.
---
Share on social media
Macho Spouse uses AddThis share buttons so you can easily share your favorite content from this site to your Facebook, Twitter, and more.
To share this on social media, click on the share icons. You will be prompted to connect your social media account if you have not already.
Thank you for sharing!
---
Comments