---
Like, Comment, Share
Macho Spouse Chris Pape on USMC Life Radio
Image: – – Macho Spouse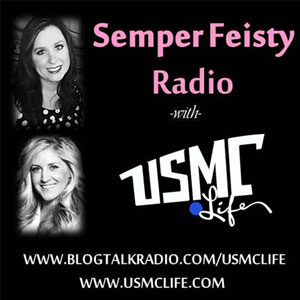 Macho Spouse Founder Chris Pape talks with Kristine and Jackie, of Semper Feisty Radio with USMC Life, about civilian male military spouses, the Macho Spouse project and making life work as a male military spouse. You can listen to Kristine and Jackie interview Chris in the second segment of the Semper Feisty radio show, starting at 25:50.
Chris shares how the Macho Spouse project started as a result of PCS that left him unable to find a job in his career field. He also shares insight into the growing number of civilian male military spouses and the similarities and differences between civilian male military spouses and their female counterparts. Also, you can hear Chris explain why he chose the name "Macho Spouse" for the project.
Thank you USMC Life for the opportunity to speak about Macho Spouse this afternoon on USMC Life Radio! Man that's fun...what a blast! We look forward to coming back and sharing more male military spouse insight very soon.
For those who missed today's blogtalkradio show with USMC Life, the link is below.

Semper Fiesty Radio with USMC Life - Macho Spouse Interview
Semper Feisty with USMC Life
Follow Kristine, USMC Life's founder, and Jackie for a fresh and candid look at issues affecting military families and life outside the Corps.
---
See also...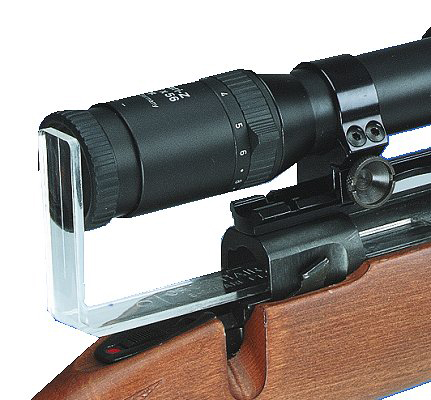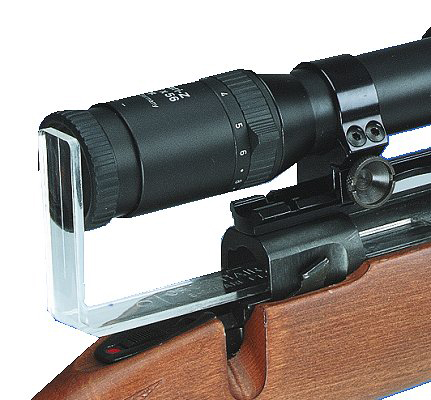 Many rifle owners find crosshair squares helpful for fine-tuning a scope. While some people can successfully eyeball their targets to set the scope's position correctly, it is not something every person finds easy.
List Of Items Needed
• Heat-resistant gloves
• Vice
• Electric saw
• Dial calipers
• 90-degree shelving bracket
• Small square of Lenan plexiglass
• Straight-edged ruler
• Blow torch
• Utensil for marking
Steps For Making A Crosshair Square
When making a crosshair square, it is important to follow the steps exactly. Precise measurements are key to a useful and accurate crosshair square.
Step 1: Prepare The Plexiglass
Start by setting the dial calipers at 875 thousandths. Put the leading edge on the plexiglass, and drag the calipers straight to create a line across the sheet. The scribed line will be a guide for cutting, which the next step details.
Step 2: Cut And Sand The Plexiglass
Use an electric saw with a fine enough blade to make a precise cut. Using the scribed line as a guide, make a careful cut down the plexiglass. Be sure to leave a little extra material on the side for sanding. If the material is sanded down too much, the crosshair square will be too small to work effectively. Use a sanding tool to sand the sides of the plexiglass until it is smooth.
Step 3: Scribe The Center Line And Align The Plexiglass
Next, set the dial calipers to 437 1/2 thousandths. Placing the leading edge on the plexiglass, scribe a line down the middle. Use the straight-edged ruler to mark the height of the square, which should be exactly halfway up. This is the bending point for the plexiglass. Line up the plexiglass along the back of the shelving bracket in the vice. Make sure they are aligned perfectly before tightening it.
Step 4: Bend The Plexiglass
Before starting this step, put the heat-resistant gloves on. Start the blow torch. Run it back and forth quickly along the plexiglass. Starting with a slight pressure, bend the plexiglass forward as it becomes hotter. Keep running the blow torch back and forth across the spot where the plexiglass should bend, and carefully bend the material forward to match the shelving bracket's shape. Hold it forward to set in shape and cool before using it.
Step 5: Test The Crosshair Square
When the plexiglass is cool, remove the crosshair square. Put it in the bolt action to test it. This product should fit in most centerfire rifles. Line it up with the scope, and adjust the scope as necessary to match the crosshair square's scribed line. Learn more from the above video.
These few simple steps yield a useful tool. For more gunsmithing tips, visit SDI's YouTube channel. Gunsmithing is a great hobby for any male military spouse. Be sure to check out MachoSpouse.com for additional gunsmithing tools, tips and information for male military spouses.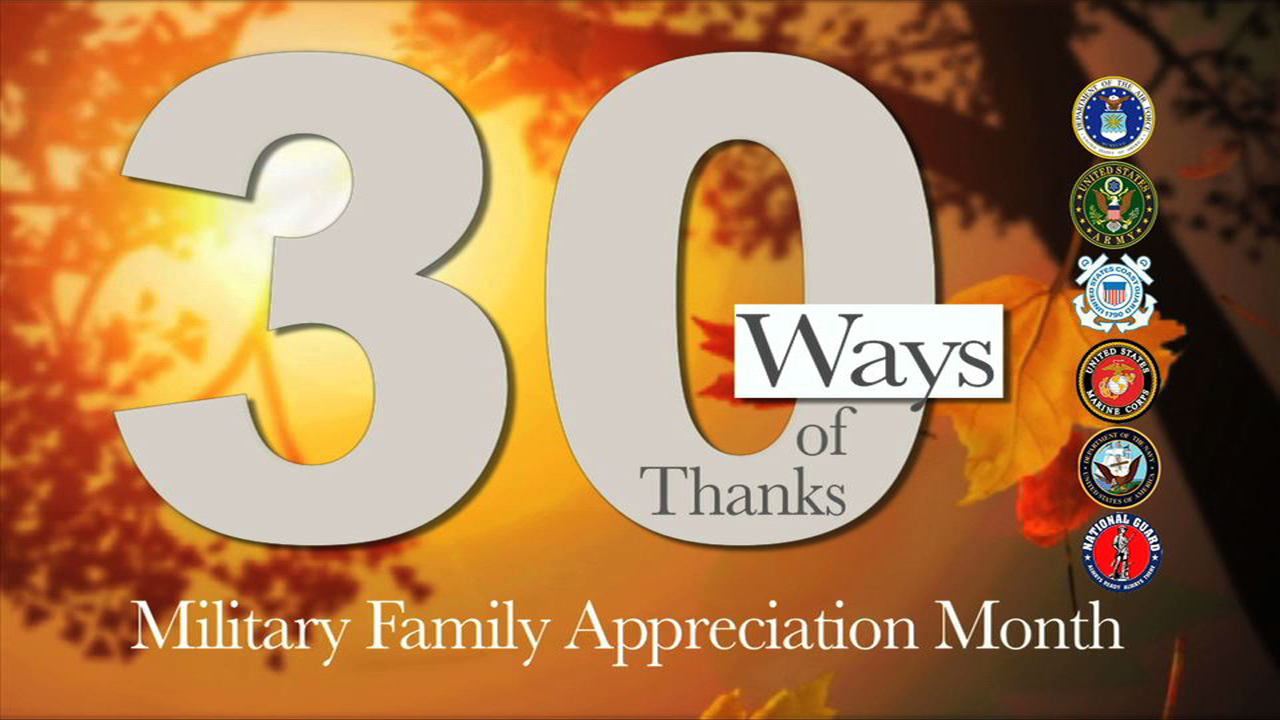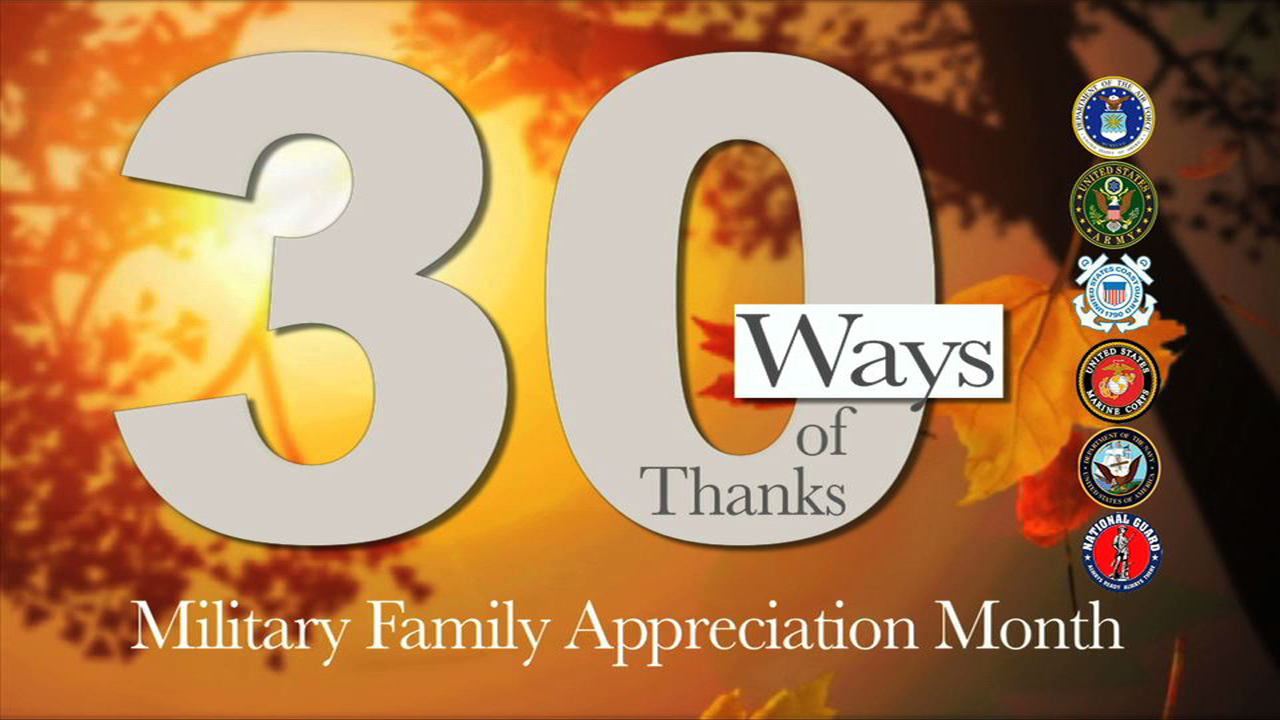 "Every child deserves a toy for Christmas," we agree. On the 12th way of "saying thanks," Lakesha Cole (2014 Armed Forces Insurance Military Spouse of the Year) reminds us about ToysforTots.org.
November is Military Families Appreciation Month, and the 2014 Armed Forces Insurance Branch Spouses of the Year (Branch SOYs) want to help everyone, everywhere participate in thanking and honoring military families.
Americans love our military, but many people don't quite know how best to express their gratitude. As National Guard Spouse of the Year Dr. Ingrid Herrera-Yee notes, "saying "thanks" to our military families is something that many want to do, but are at a loss as to how to do it –or in the case of Guard and Reserve, how to find us!"
So the Branch SOYs created #30Ways of Thanks to help. Each day in November, the Branch SOYs will release a video with an action item that people around the country can participate in virtually or locally, individually or in groups. Participants can hash tag #30Ways so that their messages, photos, or videos are spread far and wide. Hash tags #GratefulNation and #MilFamsRock can also be added as a short-hand way to say "You are amazing, military families!" Best of all, the entire #30Ways video collection will be stored on the Branch SOYs' YouTube channel so that it can be repeated in Novembers to come, or whenever someone is looking for a way to say "thank you" to military families.
---
Share on social media
Macho Spouse uses AddThis share buttons so you can easily share your favorite content from this site to your Facebook, Twitter, and more.
To share this on social media, click on the share icons. You will be prompted to connect your social media account if you have not already.
Thank you for sharing!
---
Comments