---
Like, Comment, Share
Macho Productions - Award-winning Video Production
Image: – – Macho Spouse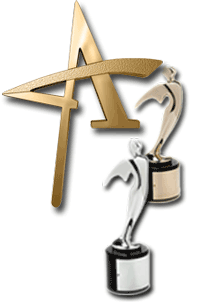 Online video is one of the most powerful and effective ways to communicate.
"Today, online video is a must-have for any organization concerned with brand identification, search engine optimization, and online presence. Placing video on your website is simply a smart business practice." - Bloomberg Business Week 2010
Not only does Macho Spouse provide the best male military spouse video content in the world, but it is also a full-service video production company.
Macho Spouse founder, Chris Pape, is an Electronic Media graduate from the University of Cincinnati who specializes in marketing and educational productions. He has spent the better part of 15 years building a solid reputation as a talented and creative producer, director, writer, shooter and editor.
Over the years Chris has produced work for many nationally known media outlets including: ESPN, ESPN2, NBC, ABC, CBS, The Weather Channel, Current TV, PBS, and The Outdoor Channel.
Chris's work and creative vision has earned multiple awards, including 7 National Telly Awards (2003-2011), 2 Regional ADDY Awards (2005-2007), 2 State Media Awards (WV 1999-2000), and a 2007 Colorado Academic Production Award.
If you are in the market for high-quality video production services, hire a military spouse!
Video production packages can be tailored to meet most budgets. Contact Macho Productions for more information and to learn how video will help brand your organization and clarify your message.
Are you a male military spouse with a business, service or product? Are you a male military spouse with mad skills, looking for work? Contact us and give us your info so we can promote you here on MachoSpouse.com. You can also promote yourself in the Discussion Forums.
---
See also...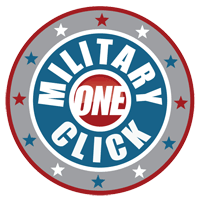 MilitaryOneClick is the premier virtual resource for military families and the community that supports the military.
We maintain hundreds of military and non-military resources in one user-friendly directory were visitors can find links to career tools, hiring fairs, educational scholarships, PTSD help, health insurance, buying or renting a home, financial assistance, and more!
Also find us on Twitter (@military1click) and Facebook.
[[EXLINK_14]]
[[EXLINK_15]]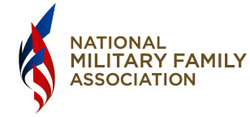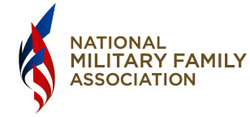 Calling All Male Military Spouses!
Large, national organizations are starting to take notice of male military spouses. The National Military Family Association recognized Macho Spouse and male military spouses in their latest eNewsletter.
This is more proof that people find our stories interesting, helpful and worthy of acknowledgment. Pretty cool being mentioned by a prestigious organization such as this.
Thank you Katie and the NMFA! (Click the NMFA logo to see the story.)
---
Share on social media
Macho Spouse uses AddThis share buttons so you can easily share your favorite content from this site to your Facebook, Twitter, and more.
To share this on social media, click on the share icons. You will be prompted to connect your social media account if you have not already.
Thank you for sharing!
---
Comments