---
Like, Comment, Share
Macho Money - What Worked For Me with Alan Brown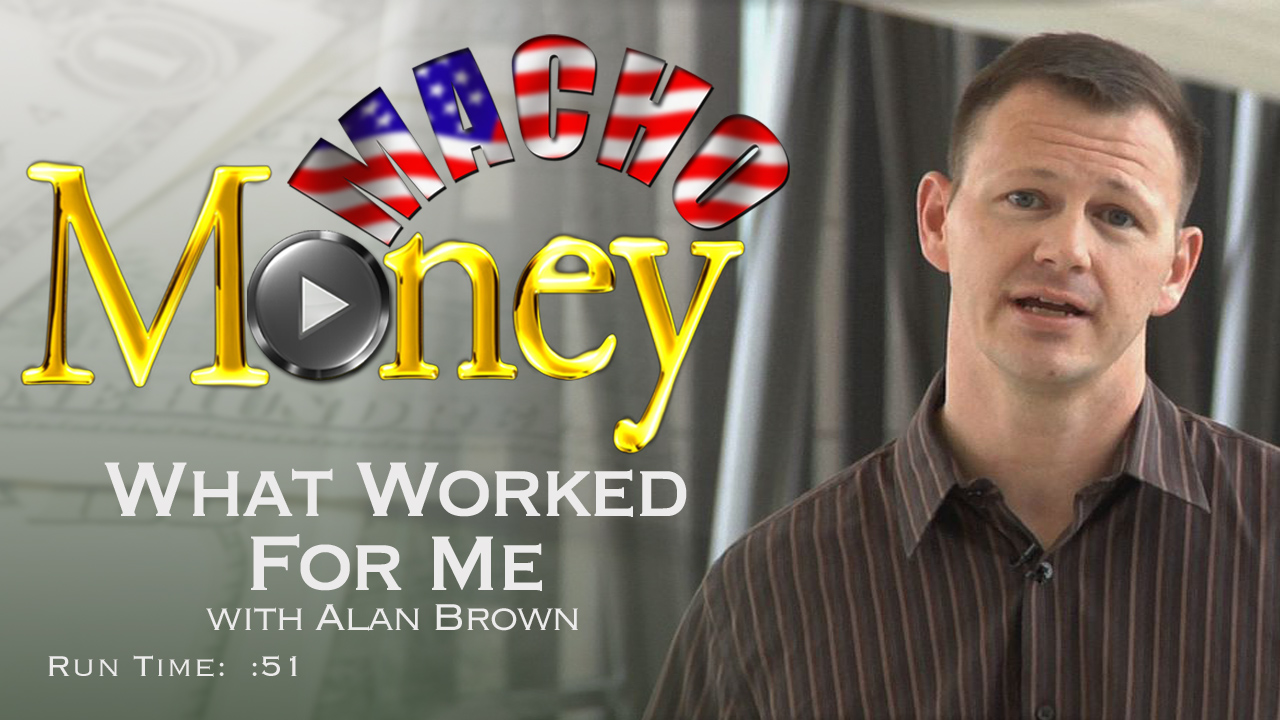 Image: – – Macho Spouse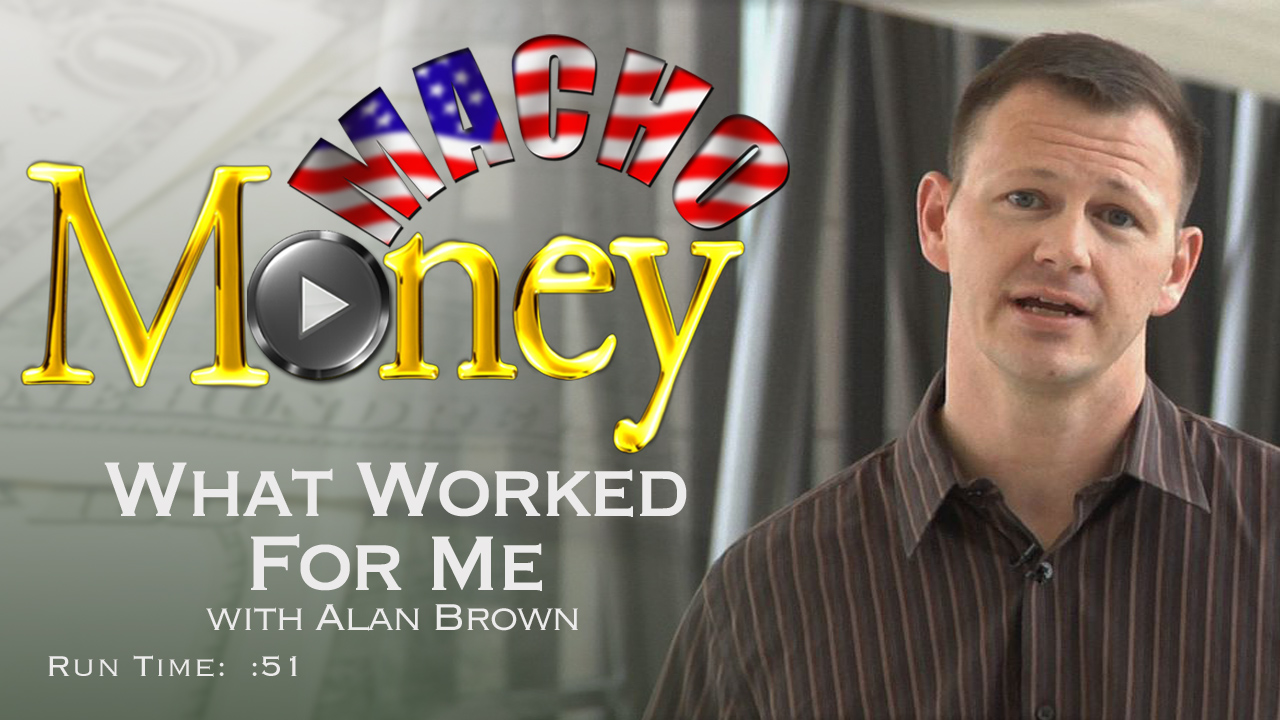 Macho Money "What Worked For Me" videos are a series of short videos that highlight some financial successes people have accomplished. These quick interviews are not from Certified Financial Planners, bankers, or any other type of sophisticated financial gurus...they are normal, hard-working people who made some smart decisions with their money. In this video, Alan Brown shares a quick tip on what helped him start a savings plan nearly 20 years ago. We can only imagine how much he has in savings today!
---
See also...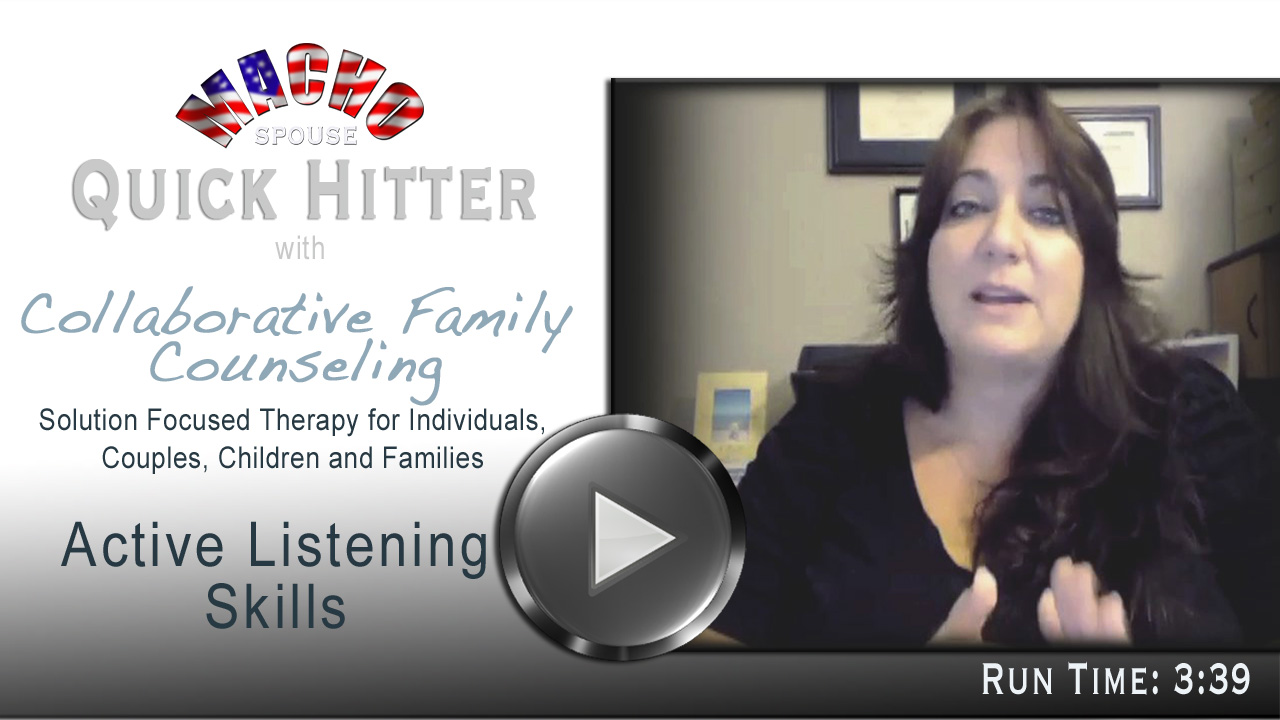 Most of us can usually "hear" what our spouses are saying, but do we actually listen to the words and understand what is being communicated?  Active listening skills are important tools to have for successful, happy relationships.  In this new Macho Spouse "Quick Hitter," Elizabeth Cabibi, M.S.,LMFT (Licensed Marriage and Family Therapist) defines active listening and then demonstrates how to practice and administer some good techniques.  Below is a Speaker Listener Technique used by many military marriage retreats.
Here is a great opportunity to voice your concerns...or not. These surveys are very important for future generations of military families!
Survey open October 9th - November 12th
---
Share on social media
Macho Spouse uses AddThis share buttons so you can easily share your favorite content from this site to your Facebook, Twitter, and more.
To share this on social media, click on the share icons. You will be prompted to connect your social media account if you have not already.
Thank you for sharing!
---
Comments