---
Like, Comment, Share
Looking for an alternative to the Stay-at-home dad label
Image: – – Macho Spouse
Do Stay-at-home Dads (SAHDs) need a title? Anne-Marie Slaughter, over at The Atlantic, argues that dads who are the family's primary caretakers need a word to describe them that makes "male caregiving attractive to men" and makes it "cool."
From The Atlantic:
We need a new vocabulary to describe men who choose to be at home as caregivers all or part of the time. In my last post I linked to Abigail Rine's description of her "feminist housedude," a term that is catchy but unlikely to spread beyond the hipper spots on the West coast. Mr. Mom is obviously out, as is househusband. Stay-at-home dad is neutral but not exactly enticing.
One alternative is the phrase that a number of men are using, calling themselves "work-at-home" dads. Most of them mean that they are working on income-generating projects out of the home while also taking care of kids, but we use work-at-home mothers and work-at-home fathers for any parents who are not actually going into an office, whether they are working for pay or not? Or we could try to ignore gender altogether and call men or women spending time at home caring for children, aging parents, or any other family member needed care full-time or part-time caregivers, while calling anyone who works for pay, whether from home or an office, a full-time or part-time breadwinner.
Caregivers and breadwinners is the right frame of reference for thinking about work-family issues as a whole, as it takes account of both straight and gay men and women in a wide variety of roles. But it feels too abstract—dare I say it, too academic—to be part of everyday conversation. Similarly, work-at-home mothers and work-at-home fathers seems too politically correct and simply does not provide the information that the questioner wants to know, rightly or wrongly, which is whether you work for pay or not. The deeper problem, of course, is that when someone asks you "what do you do," unless you tell them you work for pay they will conclude that you don't actually "do" anything. Caregiving doesn't register as an occupation, no matter how demanding and rewarding it might be. But that's a much bigger conversation for another day.
My point in raising the entire question of a vocabulary to describe men at home is to find a way to make male caregiving attractive to men—indeed to make it cool. Any term that is just a male version of a female term, like househusband instead of housewife, won't do it. It is easier for a woman to be masculine than for a man to be feminine, the gay rights movement notwithstanding. Stay-at-home father does not have that problem, but in a society that prizes dynamism and movement as much as Americans do, any label that starts with "stay" is not going to be cool. Contrast "stay at home" with "go out into the world": which would you prefer?
Read more: The Atlantic
---
See also...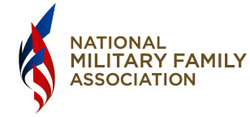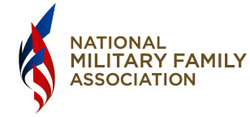 Calling All Male Military Spouses!
Large, national organizations are starting to take notice of male military spouses. The National Military Family Association recognized Macho Spouse and male military spouses in their latest eNewsletter.
This is more proof that people find our stories interesting, helpful and worthy of acknowledgment. Pretty cool being mentioned by a prestigious organization such as this.
Thank you Katie and the NMFA! (Click the NMFA logo to see the story.)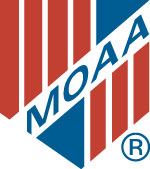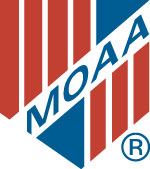 Hey guys, have you taken this survey yet? Stuff like this is important because it may help you find work in the future, as well as, future generations of military spouses!
http://www.moaa.org/milspousesurvey/
The Military Officers Association of America (MOAA), a non-profit organization that advocates for military personnel and their families, is teaming up with Syracuse University's Institute for Veterans and Military Families (IVMF) to launch the Military Spouse Employment Survey.
Military spouses face many challenges to both employment and career advancement as a result of the military lifestyle. This imperative study will look at the employment pattern of all military spouses, especially related to their long-term career trajectories. We encourage all active duty, National Guard, reserve, veteran, and surviving spouses who are 18 years and older to participate by sharing their stories, experiences and lessons learned.
According to the 2010 Department of Defense Manpower Data Center (DMDC), there are approximately 725,877 spouses of Active Duty service members and approximately 413,295 spouses of Reserve and Guard members. In addition, it is estimated that there are more than 15 million veterans' spouses in the United States and over 5.8 million surviving spouses. By adding their voice, we can build a stronger foundation for military spouses' professional needs, identify any barriers to career development and share their stories with government officials, state, and federal policy makers in order to overcome obstacles and improve the quality of life for our service members and their families.
The Military Spouse Employment Survey will open on September 16, 2013 and remain open for 30 days. This survey is completely anonymous, for research purposes and therefore completely voluntary. The survey will take approximately 30 minutes to complete.
---
Share on social media
Macho Spouse uses AddThis share buttons so you can easily share your favorite content from this site to your Facebook, Twitter, and more.
To share this on social media, click on the share icons. You will be prompted to connect your social media account if you have not already.
Thank you for sharing!
---
Comments