---
Like, Comment, Share
Job Opportunity in Travel Industry
Image: – – Macho Spouse
And another cool job opportunity in the travel industry. For military spouses, it looks as if this company is waiving all fees associated with joining their company.

MSEP partner, World Travel Specialists, is currently looking for interes

...

See More
World Travel Specialists
j66835.wix.com
Full service travel agency serving clients throughout the world for all of their travel needs inluding cruises, vacations, destination weddings, and tours.
---
See also...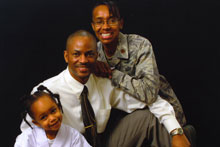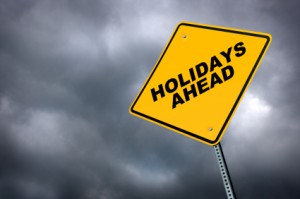 "SAHD Life" is a blog segment by male military spouse and stay-at-home-dad, Taurus James - husband for 15 years, father for 7 years, SAHD for 2 years. In this post, Taurus takes a look back at his personal struggles with anxiety, depression and lonliness during the holidays and encourages others to seek help.
When I was a boy, I loved the holidays. I had great anticipation and excitement during Christmas. I loved being with family and friends during Thanksgiving. Food, football (Washington Redskins forever!) and fellowship are what I looked forward to the most.
But then something happened. I didn't know exactly when, but I was definitely a grown-up at the time when I started dreading the holidays. Thanksgiving and Christmas became the worst times of the year for me. The things I loved about these holidays and anticipated as a boy, I hated as a man and a father.


MachoSpouse.com has been added to the Veteran's Advantage "Sites of Distinction" honor roll!
A Site of Distinction is awarded after a special Veteran's Advantage review of excellence in content and design and a focus on the respect, recognition, and rewards of US Veterans, active duty military, and their families. Some of the more recognizable members of this honor roll are the Fisher House, USO, American Red Cross, and Tragedy Assistance Program for Survivors (TAPS). It's humbling to be on this list.
---
Share on social media
Macho Spouse uses AddThis share buttons so you can easily share your favorite content from this site to your Facebook, Twitter, and more.
To share this on social media, click on the share icons. You will be prompted to connect your social media account if you have not already.
Thank you for sharing!
---
Comments