---
Like, Comment, Share
How would you feel if your child wanted to enlist in the military?
Image: – – Macho Spouse
One of my Google alerts had the following article from Lifetime Moms (Lifetime - you know, the channel with all the dramas?...Oh, you don't know?).
Anyway, the post, Military Wife On The Mic: The Biggest Misconception About Military Life, has a video of Army wife and "Lifetime Mom", Angela Caban, at the 2013 Military.com Spouse Summit. In the video, Angela asks several military wives, "How would you feel if your child wanted to enlist in the military?" Since I know that most of you probably won't venture over to the Lifetime website, I decided to bring the question to you.
So, here is the question again for you male military spouses. How would you feel if your child wanted to enlist in the military?
Before I give my response, I point out that I have a little bit of a military background. I attended the Air Force Academy and the Air Fotrce Academy Prep School. My dad served in the Army in Vietnam. I wasn't a military child and I didn't move around or live on base. However, I had prior experiences and exposure to military life before becoming a male military spouse.
My wife and I don't hesitate in saying that we would feel proud if our daughter chooses to enter the military. We're both like, "Go for it!" My daughter will be 8 years old this month. She has already toured the Air Force Academy with her mom and dad and walked on the marble strips we ran on as freshmen cadets. With us, we let our daughter know that she is not expected to go to the Academy, but we let her know that we're cool with the military as an option in her future.
I think that my wife and I have combined experiences and exposure to the military that allow us to have such a response. In a similar way, I think that it may be harder for a male military spouse to give the same response without prior experiece/exposure to the military before becoming a male military spouse. Also, I think the child's gender may impact a male military spouse's response to some degree. Of course, I may be wrong, and that's what I want to try and find out via this post.
So, what do you think? Does prior military experience/exposure impact how you feel about your child enlisting? Does your child's gender impact how you feel about your child enlisting? Give us a quick answer below.
Read more: Military Wife On The Mic: The Biggest Misconception About Military Life
 
Taurus James is an Air Force male military spouse and stay-at-home-dad, minister, musician and composer of Moody instruMental Music. He is also professional IT Consultant and Web Developer with over ten years experience working within various industries. Find out more about Taurus through his blog:
"Faithwalk Music: Faith, Music and Life of a Moody instruMental Musician"
---
See also...
I did a "soft launch" of the Veterans Info Site website today. The official launch of the website will be in mid-March.
The VeteransInfoSIte.com is intended to provide a single Resource Center for our US Military Veterans and their family members. Specific and current Information related to Benefits, Housing, Employment and Medical Assistance is provided in an accurate and timely manner.
This project is VERY special to me because I am always seeking ways to help those who serve - and have served - their country. As a veteran abd civilian male military spouse, I see the importance of having timely information regarding Veterans benefits and services.
VeteransInfoSIte.com is one way that I can help Veterans get the info they need.
Keywords: Veteran military MilitarySpouse MaleMilitarySpouse TJTechPros Website WebDeveloper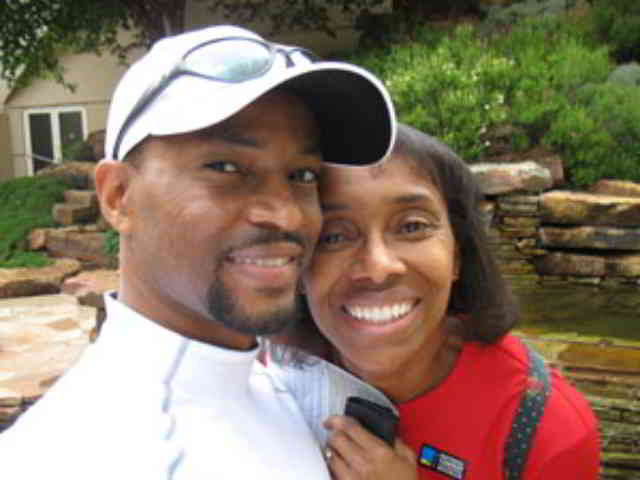 It is the end of a tough week for my wife. She had some VIPs and had to deliver a briefing today. After 16 years as a male military spouse, I think I've finally learned how to give her the best support.
Keywords: Today as a Military Spouse - Her Support, male military spouse
---
Share on social media
Macho Spouse uses AddThis share buttons so you can easily share your favorite content from this site to your Facebook, Twitter, and more.
To share this on social media, click on the share icons. You will be prompted to connect your social media account if you have not already.
Thank you for sharing!
---
Comments