---
Like, Comment, Share
How will Sequestration affect your military family?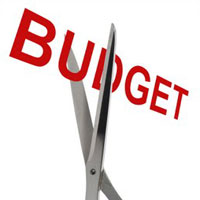 Image: – – Macho Spouse
Like many military spouses and families, you may want to know how sequestration will impact your military family in detail, but can't seem to get anything more than, "It's a bad idea." You continue to hear about the billions of dollars to be cut from the DoD budget and how that will negatively impact the readiness of our armed forces in general. Yet, what remains unclear to you is the direct impact sequestration will have on your military family.

For example:
Will sequestration impact the CDC and child care? If so, how?

Maybe you're like me and you want to know how all of this "big picture" talk you're getting translates to your military family lifestyle. Well, the information you need about sequestration, and other moves made in Washington, and how they may impact your military family is out there.
Do you have questions about the upcoming sequestration and how it may affect your family? The DoD Military Family Readiness Council Information Page offers more than just an incredibly long name, they are providing much needed information to military families about what's happening in Washington.
Military.com breaks down How Sequestration Will Affect Your Life by listing specific areas of interest like child care, housing, schools, commissaries, etc. The Military.com post pulls from information provided by the National Military Family Association in the post, The View from the Ledge: The Fiscal Cliff and How it Affects Military Families.

Also, the National Military Family Association has another post worth looking at that provides more information about sequestration, Sequestration: What Does It Mean For Military Families?

These are all great articles filled with information about how sequestration will affect your military family. Make sure you check them out, if you haven't already.

Here's another question that I don't hear anyone talking about. How is sequestration impacting your military family NOW through your active duty spouse? You can answer this question in our community discussion area.

 
Taurus James is an Air Force male military spouse and stay-at-home-dad, minister, musician and composer of Moody instruMental Music. He is also professional IT Consultant and Web Developer with over ten years experience working within various industries. Find out more about Taurus through his blog:
"Faithwalk Music: Faith, Music and Life of a Moody instruMental Musician"

---
See also...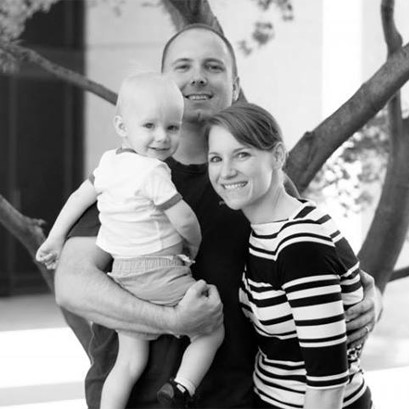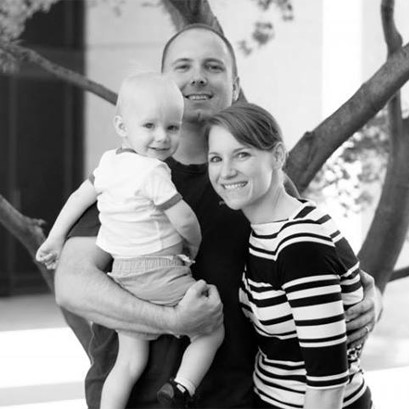 Guys, the APA has determined that men and women share cognitive skills, we are fundamentally the same. The whole notion of guys being better at math and women being better at communication is simply a social construct. I firmly believe that statement, but that doesn't change the social construct.
This same social construct demands that we take care of our families and makes us feel like lesser men when our combat boot wearing women make more than us.
Throw that idea away, after all it's just an idea. Who makes what, doesn't have to matter.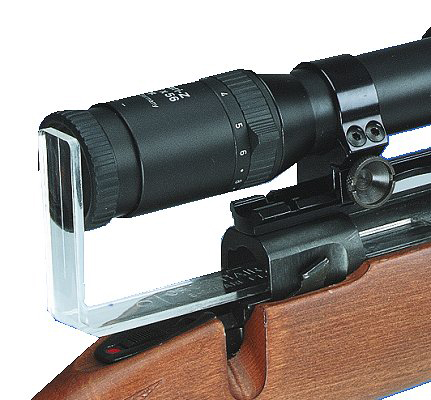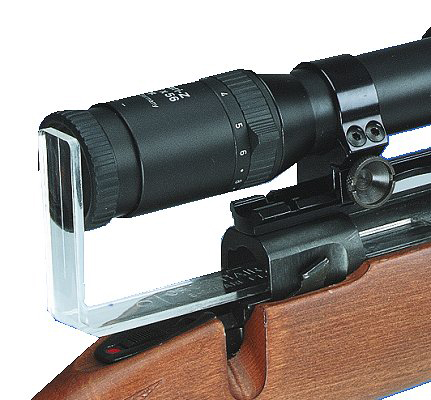 Many rifle owners find crosshair squares helpful for fine-tuning a scope. While some people can successfully eyeball their targets to set the scope's position correctly, it is not something every person finds easy.
List Of Items Needed
• Heat-resistant gloves
• Vice
• Electric saw
• Dial calipers
• 90-degree shelving bracket
• Small square of Lenan plexiglass
• Straight-edged ruler
• Blow torch
• Utensil for marking
Steps For Making A Crosshair Square
When making a crosshair square, it is important to follow the steps exactly. Precise measurements are key to a useful and accurate crosshair square.
Step 1: Prepare The Plexiglass
Start by setting the dial calipers at 875 thousandths. Put the leading edge on the plexiglass, and drag the calipers straight to create a line across the sheet. The scribed line will be a guide for cutting, which the next step details.
Step 2: Cut And Sand The Plexiglass
Use an electric saw with a fine enough blade to make a precise cut. Using the scribed line as a guide, make a careful cut down the plexiglass. Be sure to leave a little extra material on the side for sanding. If the material is sanded down too much, the crosshair square will be too small to work effectively. Use a sanding tool to sand the sides of the plexiglass until it is smooth.
Step 3: Scribe The Center Line And Align The Plexiglass
Next, set the dial calipers to 437 1/2 thousandths. Placing the leading edge on the plexiglass, scribe a line down the middle. Use the straight-edged ruler to mark the height of the square, which should be exactly halfway up. This is the bending point for the plexiglass. Line up the plexiglass along the back of the shelving bracket in the vice. Make sure they are aligned perfectly before tightening it.
Step 4: Bend The Plexiglass
Before starting this step, put the heat-resistant gloves on. Start the blow torch. Run it back and forth quickly along the plexiglass. Starting with a slight pressure, bend the plexiglass forward as it becomes hotter. Keep running the blow torch back and forth across the spot where the plexiglass should bend, and carefully bend the material forward to match the shelving bracket's shape. Hold it forward to set in shape and cool before using it.
Step 5: Test The Crosshair Square
When the plexiglass is cool, remove the crosshair square. Put it in the bolt action to test it. This product should fit in most centerfire rifles. Line it up with the scope, and adjust the scope as necessary to match the crosshair square's scribed line. Learn more from the above video.
These few simple steps yield a useful tool. For more gunsmithing tips, visit SDI's YouTube channel. Gunsmithing is a great hobby for any male military spouse. Be sure to check out MachoSpouse.com for additional gunsmithing tools, tips and information for male military spouses.
---
Share on social media
Macho Spouse uses AddThis share buttons so you can easily share your favorite content from this site to your Facebook, Twitter, and more.
To share this on social media, click on the share icons. You will be prompted to connect your social media account if you have not already.
Thank you for sharing!
---
Comments