---
Like, Comment, Share
How Do I Shop for New Health Insurance Coverage?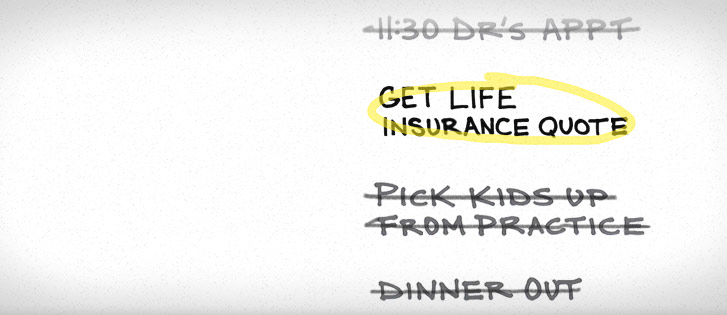 Image: – A look at Tricare and the Affordable Care Act – Macho Spouse
OK, here is an important topic USAA wrote about a few months ago and we obtained permission to re-post on Macho Money.  For those of you who are new to the military, you will receive your health insurance from Tricare.  Tricare is offered to all active duty members and their dependents.  Once your active duty spouse retires, your family is eligible for Tricare For Life.  However, if you guys decide to separate from the military before retirement qualifications are met, you aren't eligible for Tricare.  At this point the VA may be an option, but there are specific eligibility requirements so not everyone will qualify...plus the VA doesn't cover dependents.  So, for many of us, the pain of shopping for health insurance is inevitable.
Health insurance coverage is available to more Americans than ever under the Patient Protection and Affordable Care Act (ACA), which created a marketplace of plans with a range of costs and benefits.
But before you start shopping around, it's wise to think about your needs and budget to find the best plan for you and your family.
Here's how to weigh your health insurance coverage options:
Figure out your budget. Your first move should be determining whether you're eligible for a health care subsidy under the ACA, says Bob Lord, product management director of health solutions for USAA. If your income is less than 400% of the federal poverty level, you may qualify. The subsidies are based on the second-lowest cost silver ACA plan in your area and can be applied toward more or less costly plans. "Understanding what you can afford outside of whatever the ACA is going to provide for you is powerful knowledge," Lord says.

Estimate your household health care expenses. If you are young, single and healthy, you likely won't be using services that often, and preventive visits are one of a range of essential health benefits covered under all plan levels. But families with young children can find themselves on a first-name basis with the staff at their pediatrician's office, so they should consider a plan that offers co-pays for office visits.

Peruse prescription benefits. If someone in your family is on maintenance prescription drugs, see what they'll cost. Health plans have a formulary — a list of prescription drugs they cover. Lord suggests choosing a plan where the formulary includes any brand-name drugs you use, as they are covered at a higher level.

Decide if you'll see Dr. Who. If keeping your current health care provider is important to you, find a plan with your provider in its network. Out-of-network providers are covered at a lower rate, if at all, than those in network. Conversely, if you find a plan that saves you a lot of money but makes your doctor or specialist out of network, weigh the savings versus having to switch providers.
Members with questions about health insurance coverage should contact USAA.
"We can help point them in the right direction if we have policies available or to the appropriate state-regulated or federal exchange," Lord says.
To get started, visit the USAA Health Insurance Marketplace.
(Note: USAA did not pay for this post, we re-posted because it is good information.  If you, or your company/organization, would like to offer more insight on this subject please feel free to contact us.)
Visit USAA
---
See also...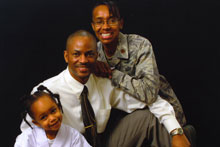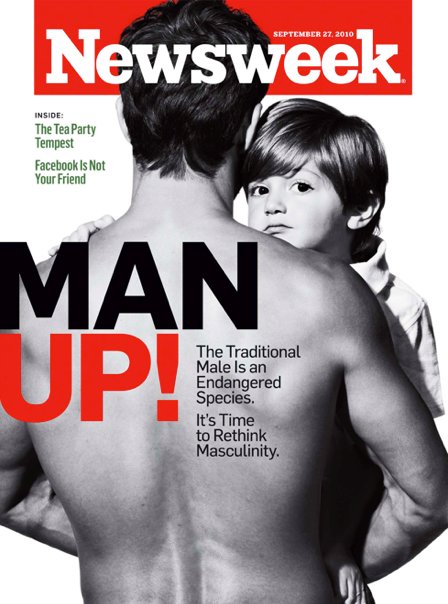 Now that I'm a SAHD (Stay-At-Home-Dad), I'm taking the time to reflect on my journey by doing a little writing. As a male military spouse of a female active duty US Air Force officer, my approach to this "SAHD Life" is with the same basic question I have for making it through just about all of my experiences - "How do I do this?" I hope my attempts to share my answers to this question help at least one person out there.
Here's a post from my blog about The Power of Being Present in a child's life. This power is shared by moms and dads and it has been very helpful for me to remember this fact, especially when I can't see my efforts as a male military spouse and SAHD amounting to much.
(I like that Newsweek cover and the idea that it is time to rethink what it means to be masculine. However, I don't agree with all points in the original article. At Macho Spouse, here is part of our effort to help people rethink masculinity.)
Judging from a lot of online discussions that I have read, it appears that there is still a novelty effect when it comes to dads staying home and being the primary caregiver for the kid(s) and taking care of the house. At the same time, I am seeing more Stay-At-Home-Dads (like myself) becoming more of a presence online.
This article is a piece of information that has helped me capture milestones for my loved one who is always at work. I know that it can be difficult so I hope this helps someone down the line.
I know that it has been awhile since I have written anything regarding Twin life but here is why. MILESTONES! The girls are almost one and a half years old now and the milestones have been piling up. From saying their first words to walking and the list continues to grow each day. As a stay at home dad and the love of my life working during the day it is expected that she will miss things in person. This can be depressing for our loved ones but I have found that the smartphone is my best friend when it comes to this. I take pictures and videos constantly so she does not feel like she is missing everything. As male military spouses we have to understand that we are that small percent as our wives are in the military community. We miss out on special time with our wives because they work, and they miss out on milestones and this can be daunting for some. We can use our smartphones for good and show them that we do care and we understand the sacrifices they make. I hope this helps any dad out there having trouble showing their wife that they do love them and understand. This has helped me with my twin girls and my marriage; I just hope it helps someone else out there.
---
Share on social media
Macho Spouse uses AddThis share buttons so you can easily share your favorite content from this site to your Facebook, Twitter, and more.
To share this on social media, click on the share icons. You will be prompted to connect your social media account if you have not already.
Thank you for sharing!
---
Comments