---
Like, Comment, Share
Homeowners Assistance Program (HAP)
Image: – DID You Know about this program? – Macho Spouse
Did you know about the Homeowners Assistance Program (HAP)?
The Homeowners Assistance Program (HAP) is authorized by Section 1013 of the Demonstration Cities and Metropolitan Development Act of 1966, as amended. The Act authorizes the Secretary of Defense to provide financial aid to eligible military (including Coast Guard), civilian, certain overseas employees, and non-appropriated fund employee homeowners who have served or have been employed at or near military installations which the Department of Defense (DoD) has ordered to be closed or whose operations have been significantly reduced and where real estate values have declined because of the announced closure or realignment. Section 1001 of the American Recovery and Reinvestment Act of 2009 expanded the HAP authority to authorize the Secretary of Defense to provide financial aid to: members of the Armed Forces (30% or greater disability) who incur a wound, injury, or illness in the line of duty during a deployment in support of the Armed Forces on or after September 11, 2001; wounded DoD and Coast Guard civilian homeowners reassigned in furtherance of medical treatment or rehabilitation or due to medical retirement in connection with a disability incurred in the performance of his or her duties during a forward deployment occurring on or after September 11, 2001 in support of the Armed Forces; and surviving spouses of fallen warriors who move within two years of the death of such employee or member.
Read More:
---
See also...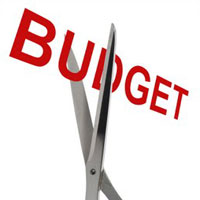 Like many military spouses and families, you may want to know how sequestration will impact your military family in detail, but can't seem to get anything more than, "It's a bad idea." You continue to hear about the billions of dollars to be cut from the DoD budget and how that will negatively impact the readiness of our armed forces in general. Yet, what remains unclear to you is the direct impact sequestration will have on your military family.

For example:
Will sequestration impact the CDC and child care? If so, how?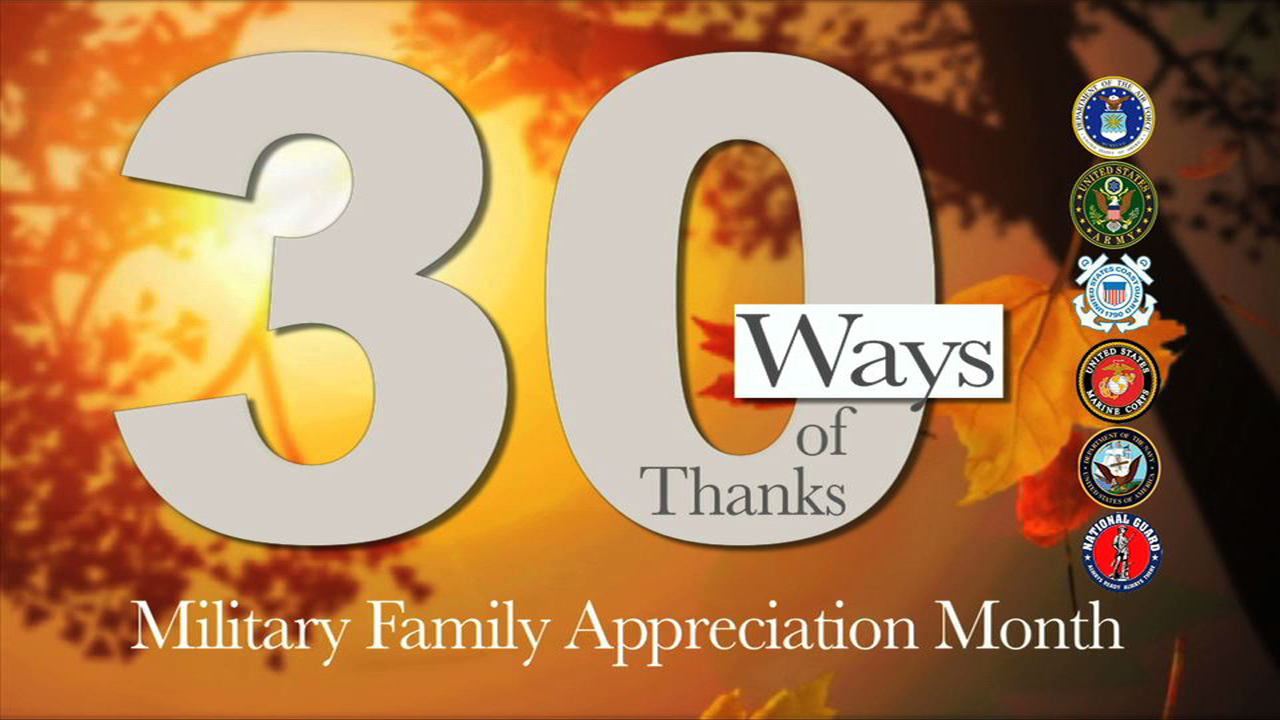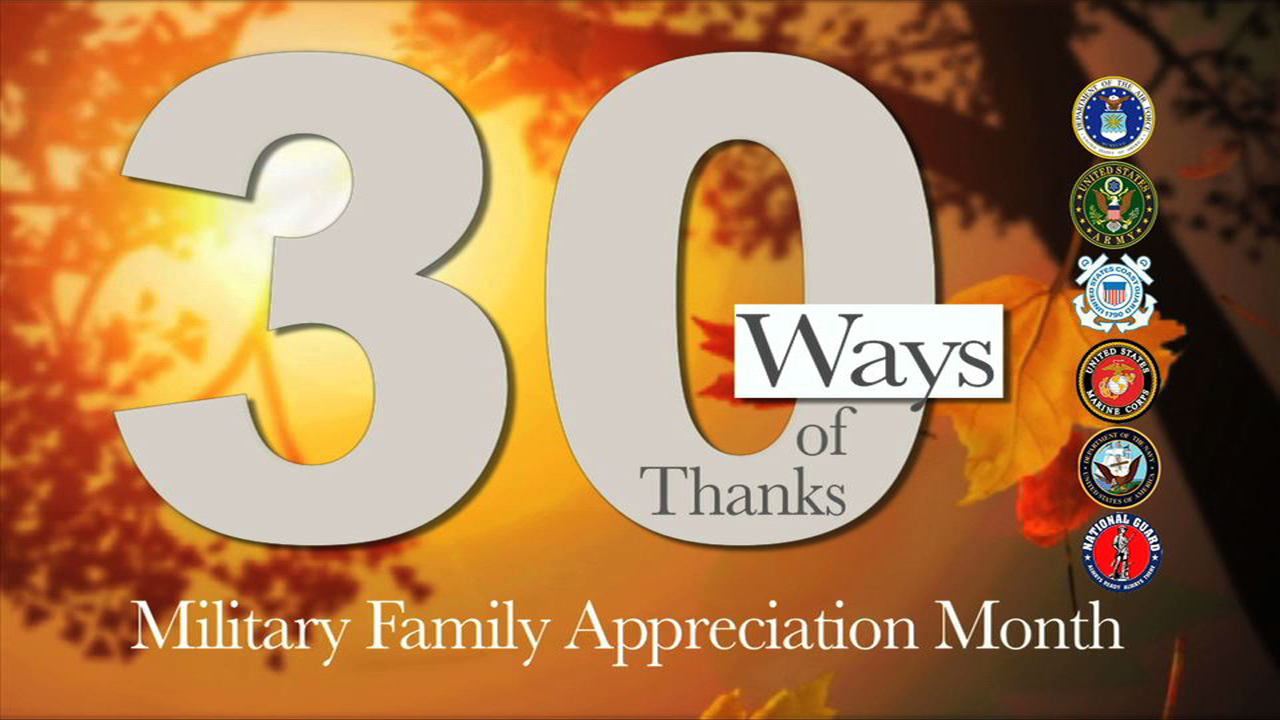 Let's not forget about the pets when thanking military family members this month. Dogs on Deployment helps deployed service members find temporary homes for pets while they are away. This is a great volunteer opportunity and another way to say, "thanks!"
November is Military Families Appreciation Month, and the 2014 Armed Forces Insurance Branch Spouses of the Year (Branch SOYs) want to help everyone, everywhere participate in thanking and honoring military families.
Americans love our military, but many people don't quite know how best to express their gratitude. As National Guard Spouse of the Year Dr. Ingrid Herrera-Yee notes, "saying "thanks" to our military families is something that many want to do, but are at a loss as to how to do it –or in the case of Guard and Reserve, how to find us!"
So the Branch SOYs created #30Ways of Thanks to help. Each day in November, the Branch SOYs will release a video with an action item that people around the country can participate in virtually or locally, individually or in groups. Participants can hash tag #30Ways so that their messages, photos, or videos are spread far and wide. Hash tags #GratefulNation and #MilFamsRock can also be added as a short-hand way to say "You are amazing, military families!" Best of all, the entire #30Ways video collection will be stored on the Branch SOYs' YouTube channel so that it can be repeated in Novembers to come, or whenever someone is looking for a way to say "thank you" to military families.
---
Share on social media
Macho Spouse uses AddThis share buttons so you can easily share your favorite content from this site to your Facebook, Twitter, and more.
To share this on social media, click on the share icons. You will be prompted to connect your social media account if you have not already.
Thank you for sharing!
---
Comments