---
Like, Comment, Share
Faithwalk Music blog by Taurus M. James - Air Force Male Spouse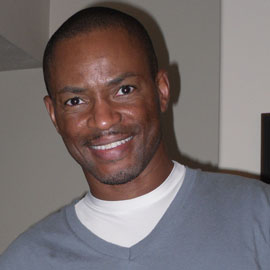 Image: – A Look at Life through the eyes of a Civilian Male Military Spouse – Macho Spouse
Faithwalk Music is a blog by Taurus M. James (Air Force Male Spouse).
From Faithwalk Music:
Taurus M. James, Male Military Spouse (US Air Force), Moody Instrumental Musician, Minister, Teacher, Web Developer and IT Specialist with a passion for using the latest Internet technologies to promote individual artistic expression.
"Faithwalk Music" is where you can learn more about Taurus' life, faith, family, music and work.
Visit the Faithwalk Music blog.
---
See also...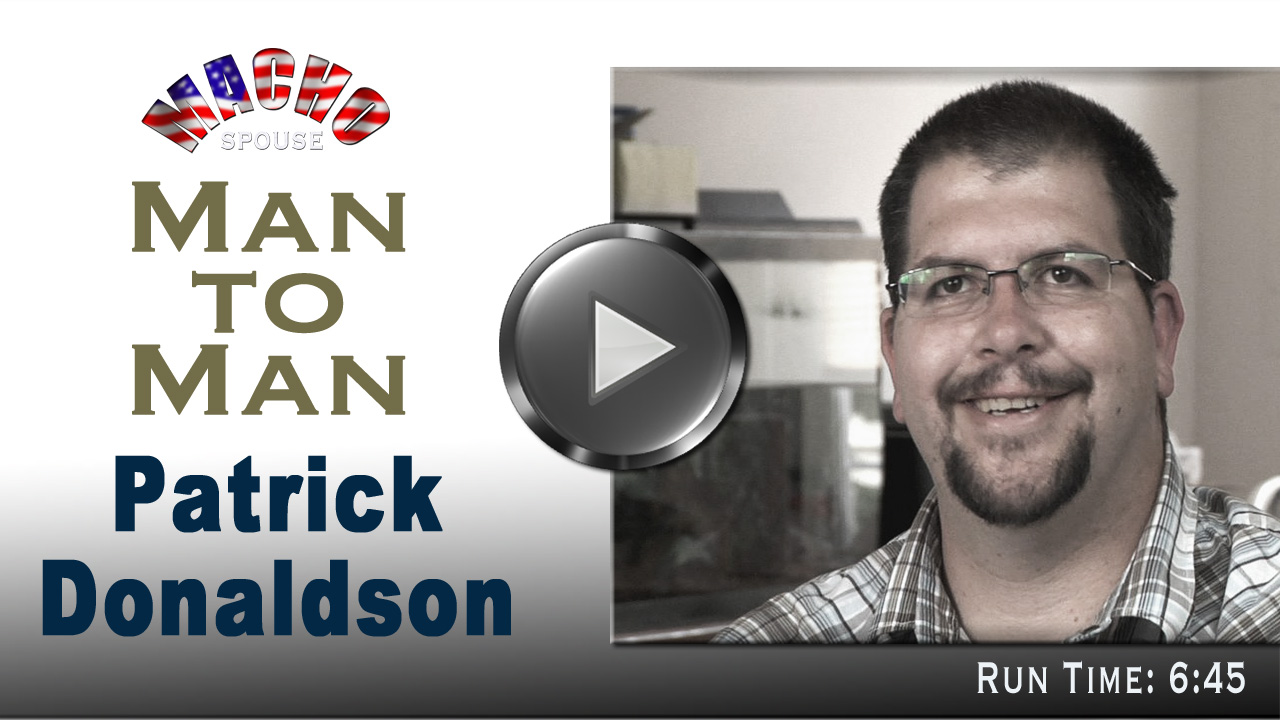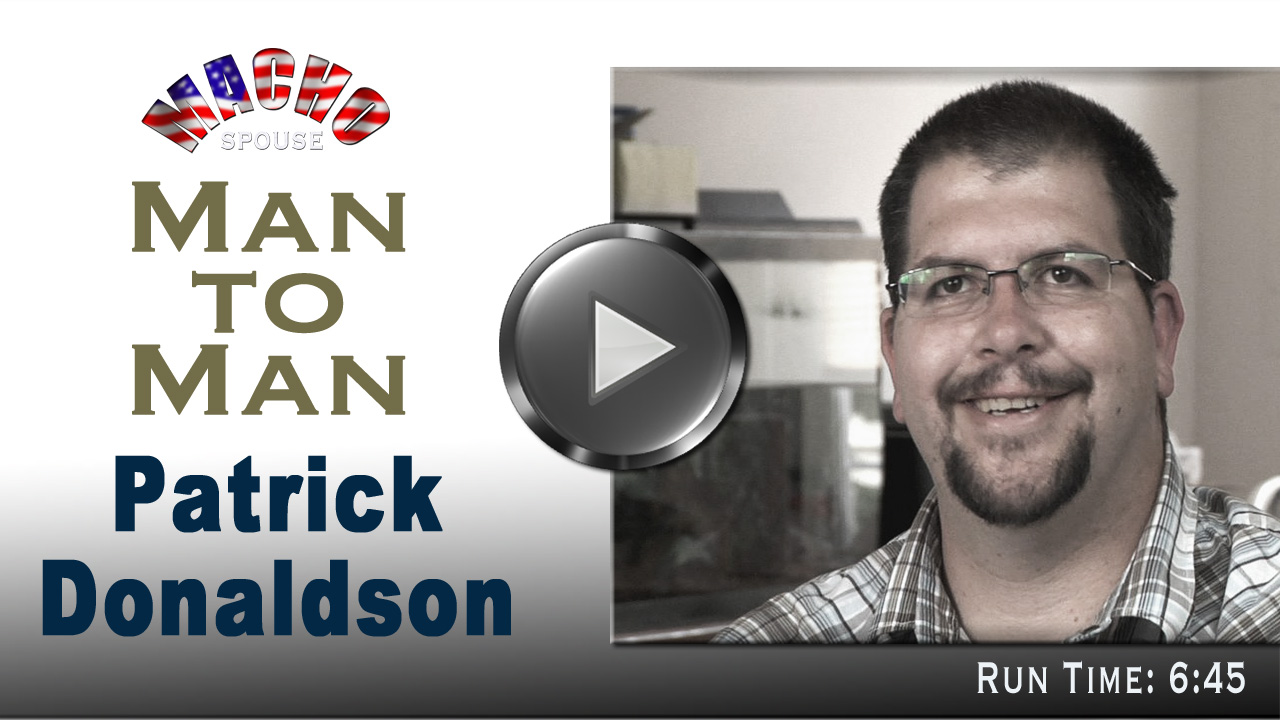 2013 Military Spouse of the Year candidate, Patrick Donaldson sits down with Macho Spouse to share his story and offer some relationship advice to young military families. Patrick is an Australian native who is happily married to an active duty Navy sailor. Patt's career as a professional chef was cut short due to a back injury, but that hasn't stopped him from spending long hours volunteering for Operation Paws for Homes, the Children's Tumor Foundation, and Macho Spouse. We think by the end of this video, you will feel the same way about Patt as we do...he's just a cool guy to be around.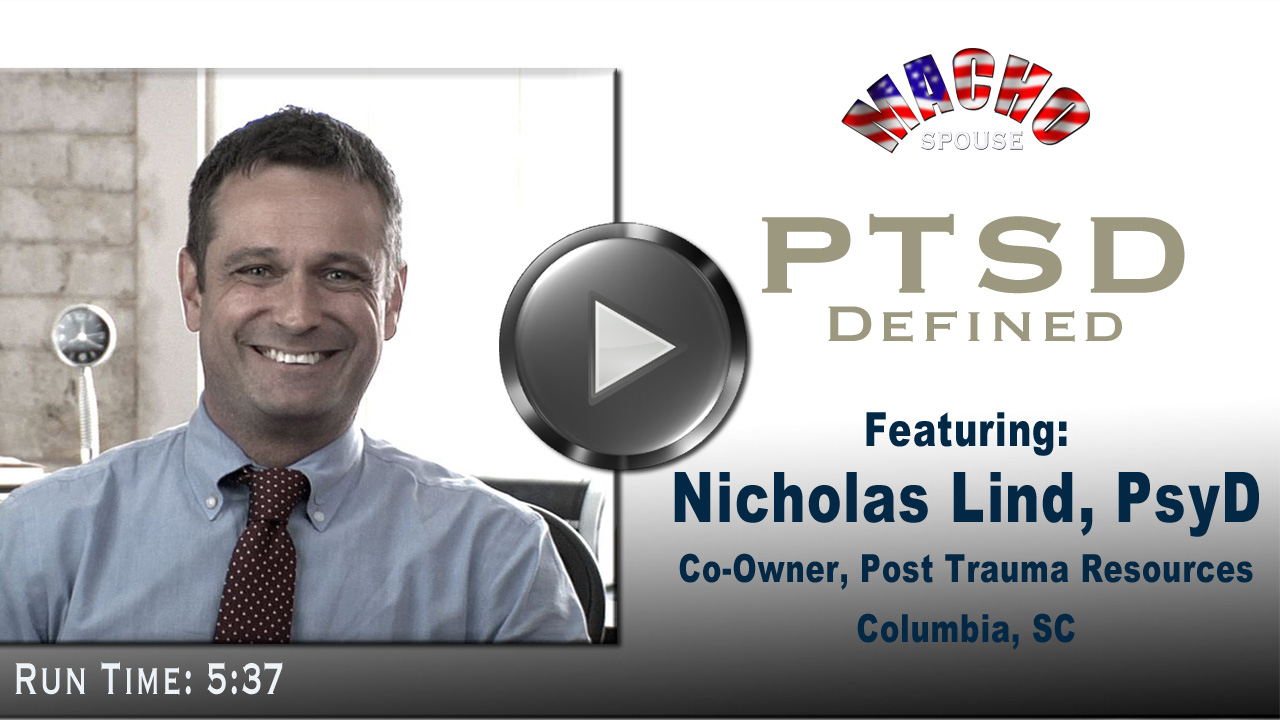 Post Traumatic Stress Disorder (PTSD or PTS) is a serious battle injury we wanted to know more about, so we found Nicholas Lind, PsyD, Co-Owner of Post Trauma Resources (Columbia, SC).  In this multi-part series, Dr. Lind defines PTSD, explains the symptoms, shares how and when to seek help, and offers insight into living with someone who struggles with PTS symptoms.  This first video offers a thorough explanation of what causes PTSD and how it may affect our families.
---
Share on social media
Macho Spouse uses AddThis share buttons so you can easily share your favorite content from this site to your Facebook, Twitter, and more.
To share this on social media, click on the share icons. You will be prompted to connect your social media account if you have not already.
Thank you for sharing!
---
Comments