Media: Dr. Nicholas Lind, PsyD, defines PTSD in this multi-part video series. –
---
Like, Comment, Share
Defining Post-Traumatic Stress Disorder (PTSD)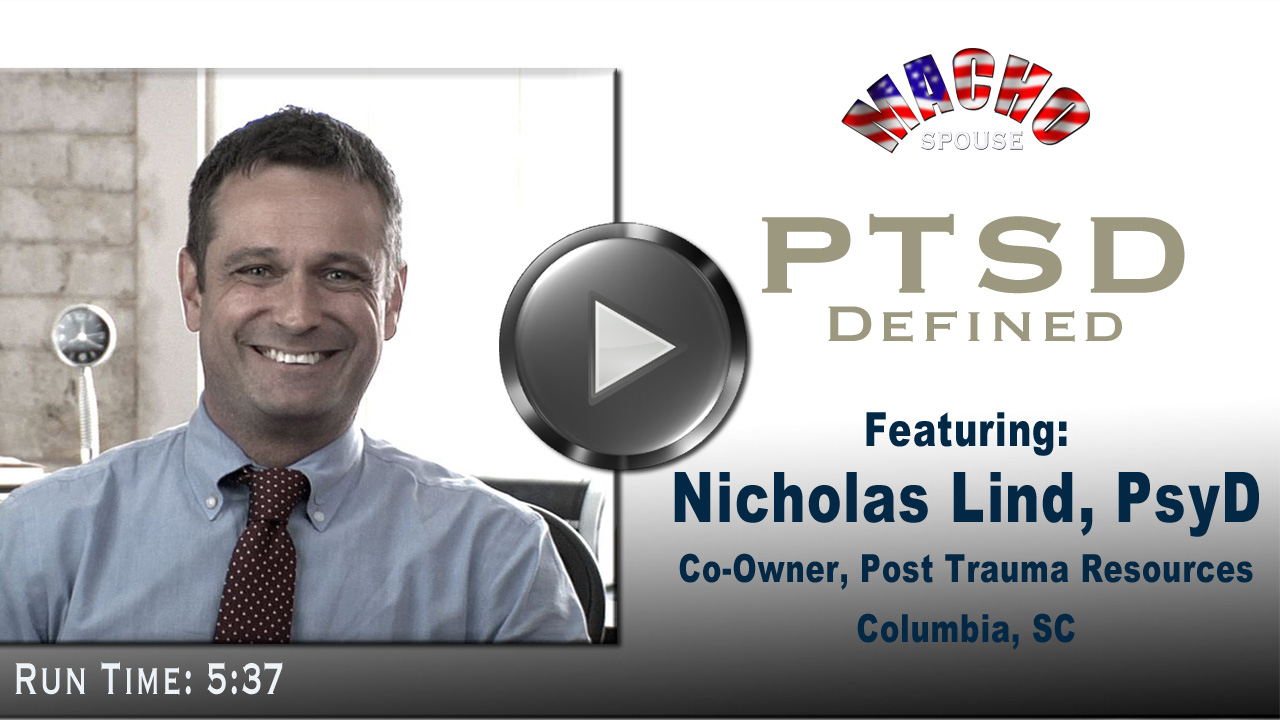 Image: – Dr. Nicholas Lind, PsyD, defines PTSD in this multi-part video series. – Macho Spouse
Post Traumatic Stress Disorder (PTSD or PTS) is a serious battle injury we wanted to know more about, so we found Nicholas Lind, PsyD, Co-Owner of Post Trauma Resources (Columbia, SC).  In this multi-part series, Dr. Lind defines PTSD, explains the symptoms, shares how and when to seek help, and offers insight into living with someone who struggles with PTS symptoms.  This first video offers a thorough explanation of what causes PTSD and how it may affect our families.
---
See also...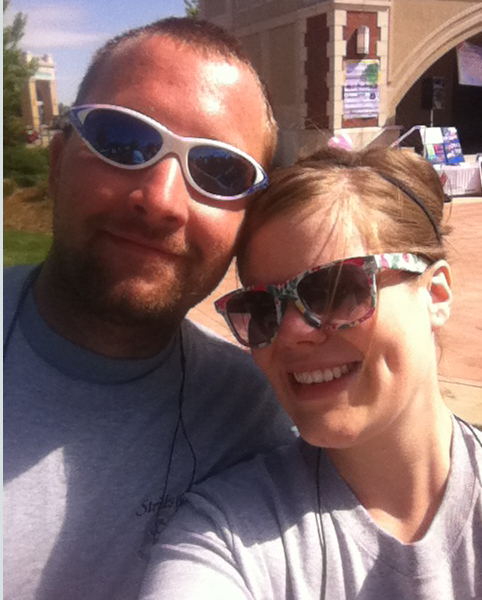 How my wife and I met. A little about our life and how I started my own business!
My name is Josh Vittetoe. I am 27 years old and have been married to my wonderful wife Jennifer Vittetoe who is 24 for almost 7 years. We have two boys who are Jack (6 months) and Tannar (5 years). We are currently stationed at Nellis AFB in Las Vegas, Nevada.
My wife has been in the Air Force for 3 years and is a Senior Airman. She is deploying in a coulpe weeks for the first time.
One of my Google alerts had the following article from Lifetime Moms (Lifetime - you know, the channel with all the dramas?...Oh, you don't know?).
Anyway, the post, Military Wife On The Mic: The Biggest Misconception About Military Life, has a video of Army wife and "Lifetime Mom", Angela Caban, at the 2013 Military.com Spouse Summit. In the video, Angela asks several military wives, "How would you feel if your child wanted to enlist in the military?" Since I know that most of you probably won't venture over to the Lifetime website, I decided to bring the question to you.
So, here is the question again for you male military spouses. How would you feel if your child wanted to enlist in the military?
---
Share on social media
Macho Spouse uses AddThis share buttons so you can easily share your favorite content from this site to your Facebook, Twitter, and more.
To share this on social media, click on the share icons. You will be prompted to connect your social media account if you have not already.
Thank you for sharing!
---
Comments