---
Like, Comment, Share
Being Dad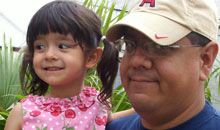 Image: – – Macho Spouse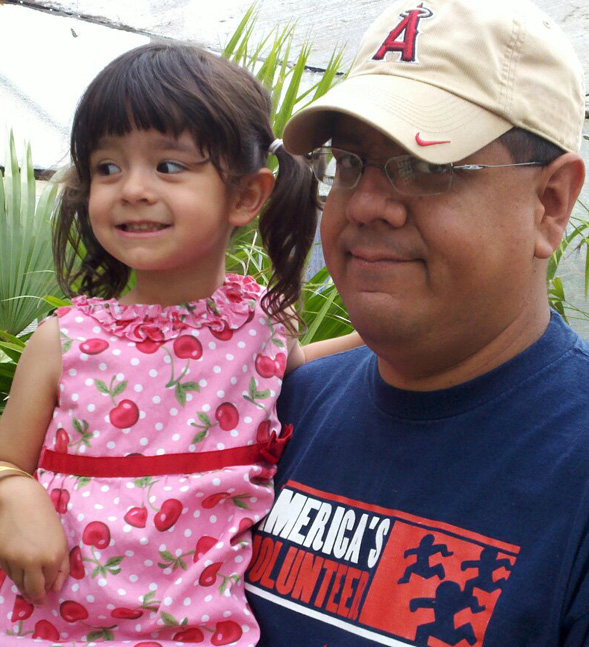 Never really thought about that word "dad" until I became one; however, I focus more on it now than ever before. I find that the word "dad" means more to me today because my own father wasn't there for me when I was growing up, and he's still not around, not even for his own granddaughter. Yes, the word "dad" means more to me now than ever. My ability to be a good father comes from more than one source, and the fact that I choose not to be like my old man is a great motivator. My dad left by way of divorce when I was just seven. There was no custody battle and he was given every opportunity to see his children. Yet he still chose not to be around.
A year ago I had the opportunity to ask him why he was never around and he referred back to his own dad not being there when he grew up. For him, the cycle continued and was handed down in that way to his children. I have made it a point to break that cycle and be there for my daughter in every way possible. I do this so she will have the confidence that she needs handle this crazy world both socially and emotionally. From the past diaper changes, to a future walk down the aisle; I'm making this a lifetime adventure. I taught preschool for the Navy before my daughter was born and that has also helped lay some good groundwork for the job ahead of me. I use methods of redirection, praise, and open-ended questions that I learned from my teaching experience to better raise my daughter. I also believe my faith had a role in preparing me to become a good dad because I believe that things happen for a reason. And the reason I chose a career in childcare all those years ago, I believe, was a way to prepare me to become a better father than my own.
The way I cheer for my daughter in whatever activity she does may be from the lack of support from my own parents. Very rarely would my Mom show up for a concert, parade or field show. I played Tuba in school and still play today. My dad was never there, even when he lived close enough to see me perform. So we just got my daughter into a soccer club and it's been a wonderful thing to share with my daughter. This club allows parents to help teach their children soccer by participating in her practice sessions. We are able to teach by example. It's great to see all the other dads interact with their kids while having fun. Times like the ones my daughter and I share are times when valuable memories are made.
It is said, "To whom much is given, of him shall much be required." With that in mind I see my role as a dad as big one. From the good times all the way to the bad times, being a dad is a great role. As dads we must all find a way to teach, love and to teach love. What we do now will have long lasting results. Whether they are negative or positive results resides with us. We must enjoy being "Dad." If you aren't enjoying this responsibility, find help. Look to friends or professionals and find the resources you need to make being "Dad" a bit easier. Don't be afraid to take a look at where you may need help and fix or modify those areas. As men we may see getting help as a weakness. It isn't. In fact, I consider finding help an investment. An investment with a greater return is always a good choice. Make the most of your time with your child(ren). They are young for only a limited time. We, as dads, should enjoy it now and as much as we can.
---
See also...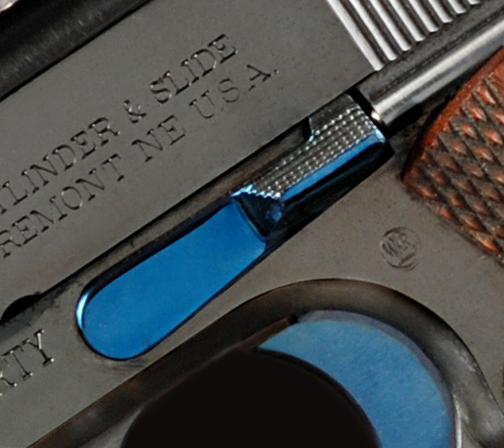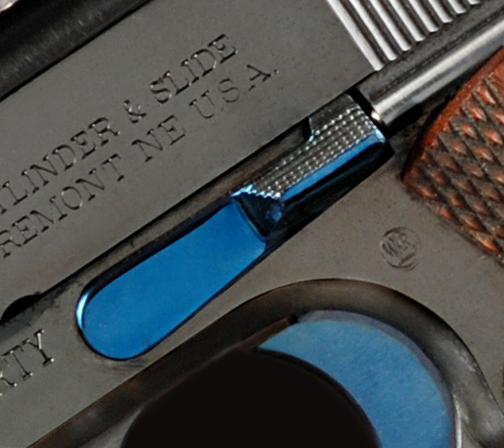 If you are a gun enthusiast who enjoys light gunsmithing projects, you will be interested to know that you can nitre blue gun metal without using salts. To use nitre salts, you have to heat the solution, slowly dip the parts in and hope that they come out looking even. It is definitely a process that requires multiple practice runs before attempting to nitre any actual gun parts. However, there is a much simpler solution if you want to nitre blue your gun metal. Simply do it with heat and without tedious salts.
How Can I Nitre Blue Gun Metal Without Nitre Salts?
The process is easier and quicker than using salts. If you heat the metal evenly for a long enough time period, it oxidizes and changes colors. Do not expect a vibrant royal blue. This process will bring a nice subtle but darker blue color, which creates an attractive and sleek look on a gun. As you heat the metal, you will see the color change. Use a screw to practice first so you can see how easy this is.

What You Will Need
Metal screw
Propane torch
Vice grips
Striker
Personal protective gear
Steps To Nitre Blue Gun Metal Without Nitre Salts
If you are new to gunsmithing or using a propane torch, it is a good idea to wear protective gear. Wear gloves and goggles. When working with a torch, make sure you do not have baggy clothing or sleeves.
1. Grip The Screw
Place the threaded part of the screw in the vice grips. Tighten it enough that the screw is held in snugly but the threads will not be damaged. When using handheld vice grips, make sure the handles are in good condition to avoid burns.
2. Heat The Screw
Use the striker to ignite the propane torch. Hold it so the tip of the torch's flame touches the screw's head. Move the torch around in circles on the screw's head slowly.
3. Watch For Color Changes
As the screw's temperature changes with prolonged flame exposure, it will start to change color. It will start with a light but dull color change. Heat it evenly around the head for a continuous color. When the head of the screw turns purple, be sure to watch it closely. The next color change will be blue.
That is all it takes to nitre blue gun metal. Perhaps you have an old pistol that looks rough and needs a makeover, or you just like blue gun metal. This is a great project for any gunsmithing enthusiast. Check out SDI's YouTube Channel for additional gunsmithing tips. They also have some gunsmithing programs that qualify for the military spouse MyCAA scholarship program. For more information about gunsmithing as a career for male military spouses, visit SDI's School of Firearms Technology.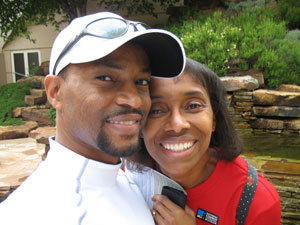 My wife has a bit of a challenge now as she adapts to her new position. I asked her how her day went and she told me. Today as a Military Spouse, I learned to Listen and Laugh.
Keywords: MilitarySpouse military AirForce MaleMilitarySpouse
---
Share on social media
Macho Spouse uses AddThis share buttons so you can easily share your favorite content from this site to your Facebook, Twitter, and more.
To share this on social media, click on the share icons. You will be prompted to connect your social media account if you have not already.
Thank you for sharing!
---
Comments