---
Like, Comment, Share
Army Dad Blog by Tim Blake - Army Male Spouse
Image: – – Macho Spouse

Army Dad is a blog by Tim Blake (Army Male Spouse).
From Army Dad:
"I'm a stay at home dad raising four beautiful children. I am the proud spouse of an Army Lieutenant Colonel. I do my best to keep up with the kids and all of their activities. I enjoy playing the bass and the occasional bass guitar building project. You can follow me on twitter if you so desire...@ArmySpouse007."
---
See also...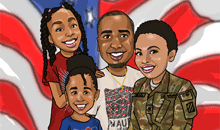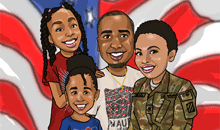 During this time of war, in addition to the regular attacks on our troops by enemy forces, there have also been other types of attacks. These "green on blue" attacks are "friendly" forces killing our troops. In 2011, there were 35 instances. In 2012 so far, there have been 51. These things get quite a bit of media coverage due to the loss of life as a direct result.
Something that concerns me just as much, if not more than "green on blue" attacks, is the threat that wears the same uniform as my wife. Sexual harassment and assault are a big problem within the military. Men and women are victimized by their comrades. As a Army civilian employee, I have to attend the Sexual Harassment/Assault Response and Prevention program, along with the Soldiers. It is saddening to hear the stories of those that have been attacked by people they trusted with their lives.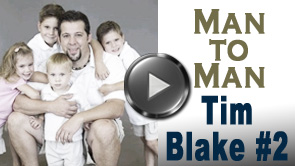 Tim shares some unique advice on how he and his wife handle re-integration after a deployment. Tim's well thought out plan and his ability to articulate it, makes this video a Macho Spouse favorite! (Run Time: 11:28...long, but worth it)
---
Share on social media
Macho Spouse uses AddThis share buttons so you can easily share your favorite content from this site to your Facebook, Twitter, and more.
To share this on social media, click on the share icons. You will be prompted to connect your social media account if you have not already.
Thank you for sharing!
---
Comments