---
Like, Comment, Share
Any Male Chefs Need Gender-Neutral Easy-Bake Oven?
Image: – – Macho Spouse
Apparently it took a 13 year old girl to stand-up for male chefs everywhere. We know quite a few guys who can cook a mean dinner and are proud of it!
Gender-Neutral Easy-Bake Oven?
 
Hasbro Responds to 13-year-old Petitioner with New Design
 
shine.yahoo.com
 
After meeting with 13-year-old McKenna Pope, whose petition asking for a gender-neutral
Easy-Bake Oven
for her little brother garnered more than 40,000 signatures and was backed by celebrity chefs, Hasbro on Monday announced that they would make a black-and-silver version to appeal to both boys and girls.
---
See also...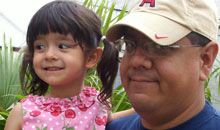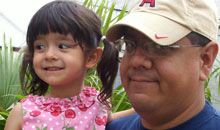 If we string Webster Dictionary's definitions of "active," "duty," and "dad" together we get "active dad dutifully taking care of his child(ren).
All too often I find myself watching dads who are disengaged with their children. I'll give them the benefit of the doubt that there may be extenuating circumstances that I cannot see. The Dad may be tired, just come off a long shift of work, not feeling good, or just plain needs a break. I can understand that and I've been there too. By the same token we still need to be active in the rearing of our kids. Taking the time to be the example of how to interact with the world. We need to put the cell phones down, stop checking Facebook or emails. I'll also take into account the physical limitations placed on folks too. We may not be as flexible in movement as we once were, but we can still try.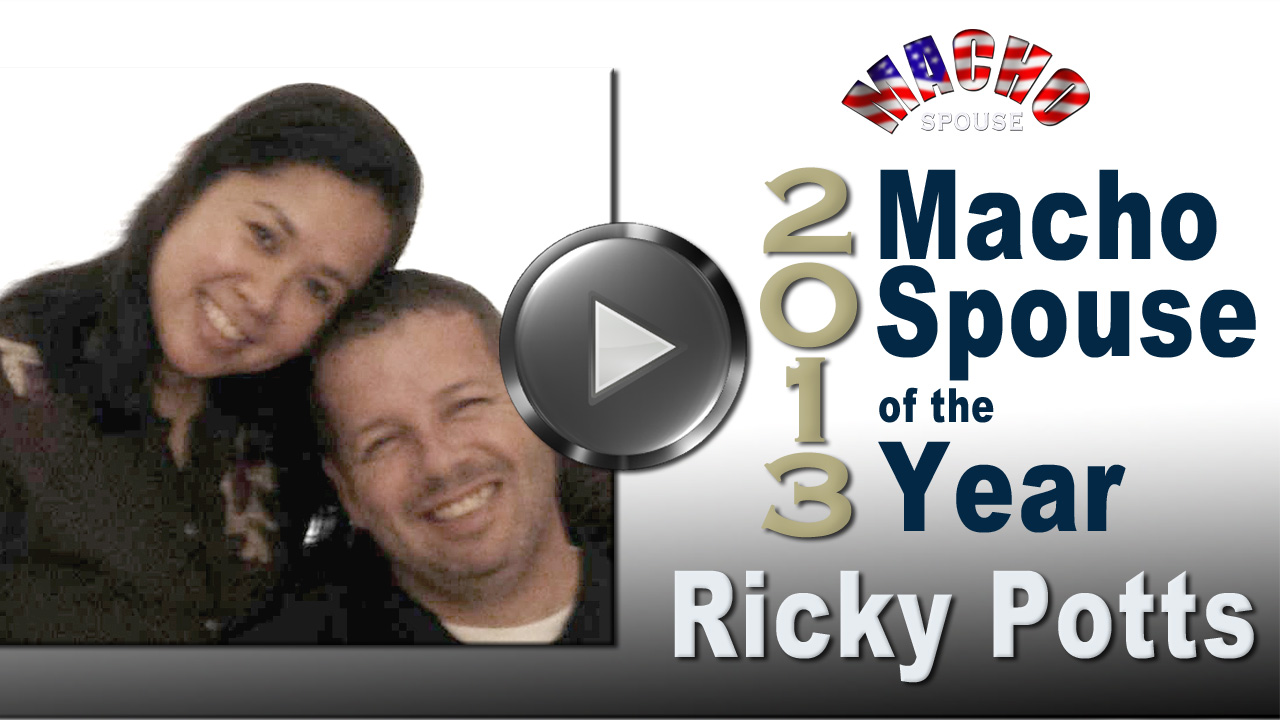 The 1st Annual Macho Spouse of the Year title was awarded to Ricky Potts on May 25, 2013. Ricky's wife is an active Army National Guard, they've been married for over 11 years, and currently live in Georgia. Ricky will receive a Macho Spouse t-shirt, 6-pack of beer, a cigar, and an awesome Pampered Chef grill set provided by Shelley Huber (look her up on Facebook for all your Pampered Chef needs).
---
Share on social media
Macho Spouse uses AddThis share buttons so you can easily share your favorite content from this site to your Facebook, Twitter, and more.
To share this on social media, click on the share icons. You will be prompted to connect your social media account if you have not already.
Thank you for sharing!
---
Comments