---
Like, Comment, Share
Acronym Hell - Part 1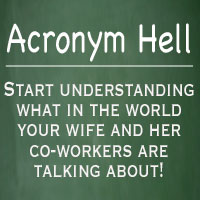 Image: – Help with Military Acronyms for military spouses and other civilians – Macho Spouse
A List of Basic Acronyms and Terms for the Rookies - Part 1
Start learning what in the world your wife and her co-workers are talking about today! This is a basic, beginners list of military acronyms (something the military is very fond of creating).
Why Learn?
Let's be honest. You won't make it 6 months without some of this basic communication knowledge.
ACS -   Army Community Services - provides support services to active duty, reserve components, their families and survivors
AFRC -  Airmen and Family Readiness Center - provides support services in the Air Force to active duty, reserve components, their families and survivors
AGR -  Active Guard and Reserve
Allotment - Deduction from a service member's pay - designated by the service member for a specific purpose such as a mortgage or a savings account
BAH -  Basic Allowance for Housing (Good Stuff!)
BAS - Basic Allowance for Subsistence (food) - only paid for service member, not for family
BX - Base Exchange - Air Force term for a military department store (NOT the liquor store)
Benefits - Provided by the Services, such as medical, retirement, commissary and exchange privileges (What helps make it all worth while.)
Chain of Command - Hierarchy of authority - who reports to whom (List of all service ranks can be found on Male Spouse 101)
CDC - Child Development Center
C-Store - Marine Corps term for a liquor store (YES!)
Class 6 Store - Army and Air Force term for a liquor store (See above)
Colors - National and unit flags
Commissary - Grocery store, often located on base (NOT the liquor store)
CONUS - Continental United States (not sure why we need this acronym...sounds like a disease or something.)
COLA - Not soda, but cost of living allowance
Cover – Hat (Really?)
Dependent - Family member, which is the preferred term (Relax, it's not so bad being the "dependent" every once in a while)
DITY - Do It Yourself move (Recommended way to move your valuables and stuff you don't want broken.  Partial DITY is the way to go!)
Exchange - Term for a military department store (NOT the liquor store either)
FFSC - Fleet and Family Service Center - provides support services for Navy active duty, reserve components, their families and survivors
Thank you to the National Military Family Association for providing this basic list of acronyms and terms.
---
See also...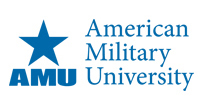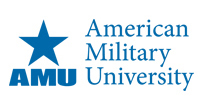 By Craig Gilman
Faculty Member at American Military University
Are you on the move? Summer is a time of transition and change for the military child. For many service members and their families, summer is the time when permanent changes of duty station (PCS) occur. While there is often excitement about moving to a new location, there is also a tremendous amount of stress. This can be especially true for the children of military families who often both suffer the sadness of leaving their old friends, school, jobs and community behind and deal with the anxiety of establishing themselves when arriving at their new home.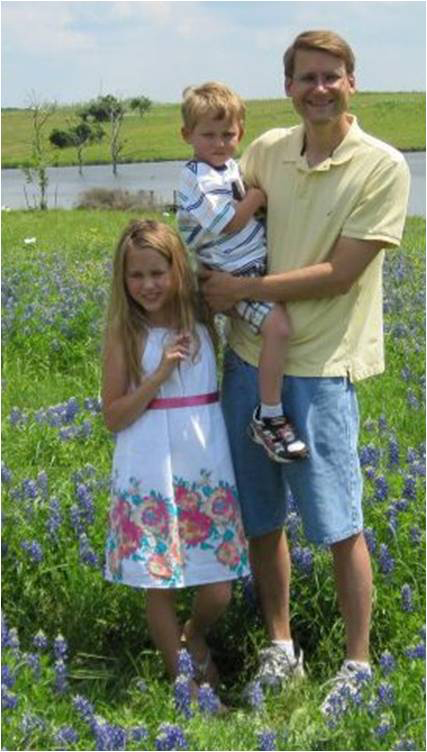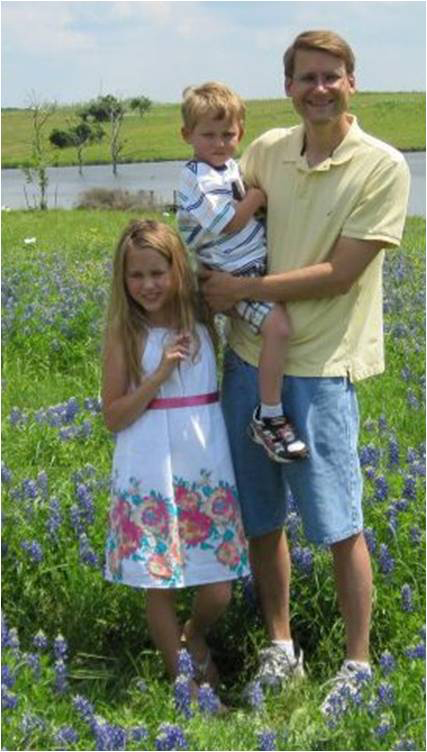 For guys, staying at home with the kids can be unchartered territory. I think every stay at home dad approaches his role differently, and he conducts a lot of discovery learning to figure out what works best for him and his family. For this reason, I comprised a list of key points to advise fathers who are stepping into the role of "Mr. Mom." Although every family is different, I have to imagine seasoned stay at home dads will find my list relevant and in the ballpark of what to expect. If someone had given me a list like this nine years ago, it would have been helpful. Feel free to share your experiences and add some points that I didn't include to this discussion:
---
Share on social media
Macho Spouse uses AddThis share buttons so you can easily share your favorite content from this site to your Facebook, Twitter, and more.
To share this on social media, click on the share icons. You will be prompted to connect your social media account if you have not already.
Thank you for sharing!
---
Comments