---
Like, Comment, Share
30 Ways of Thanks Day #9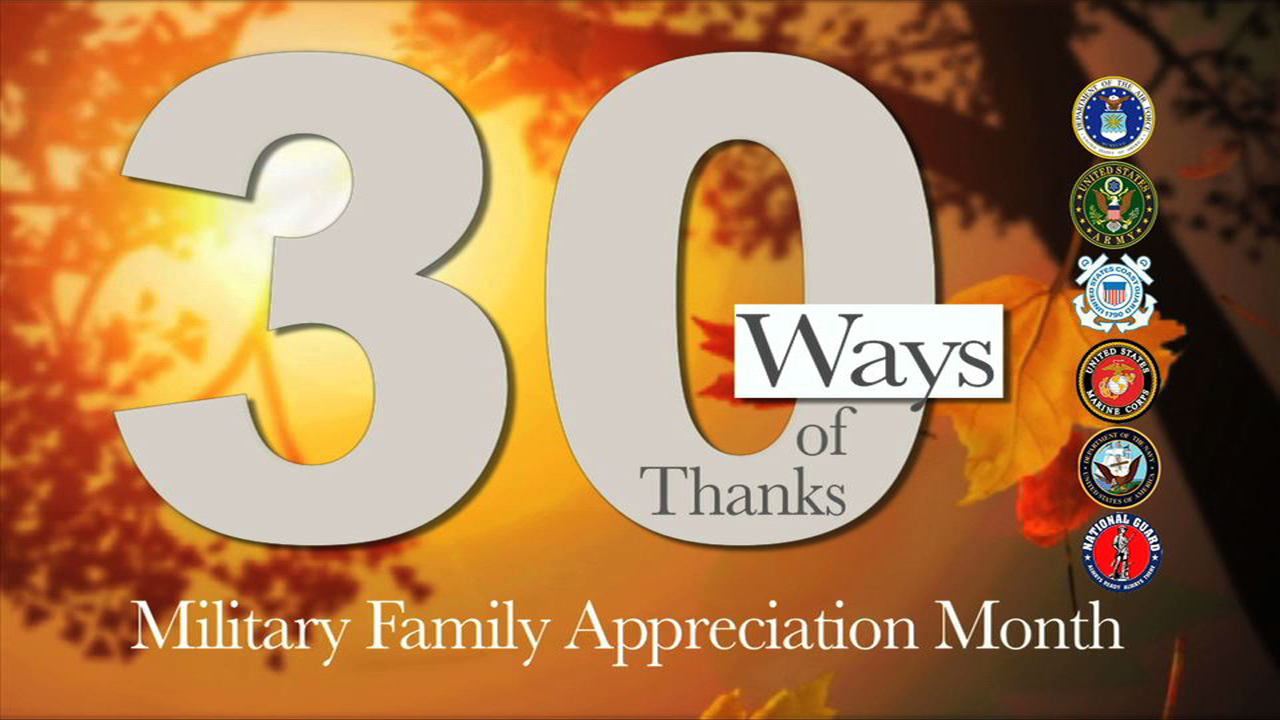 Image: – – Macho Spouse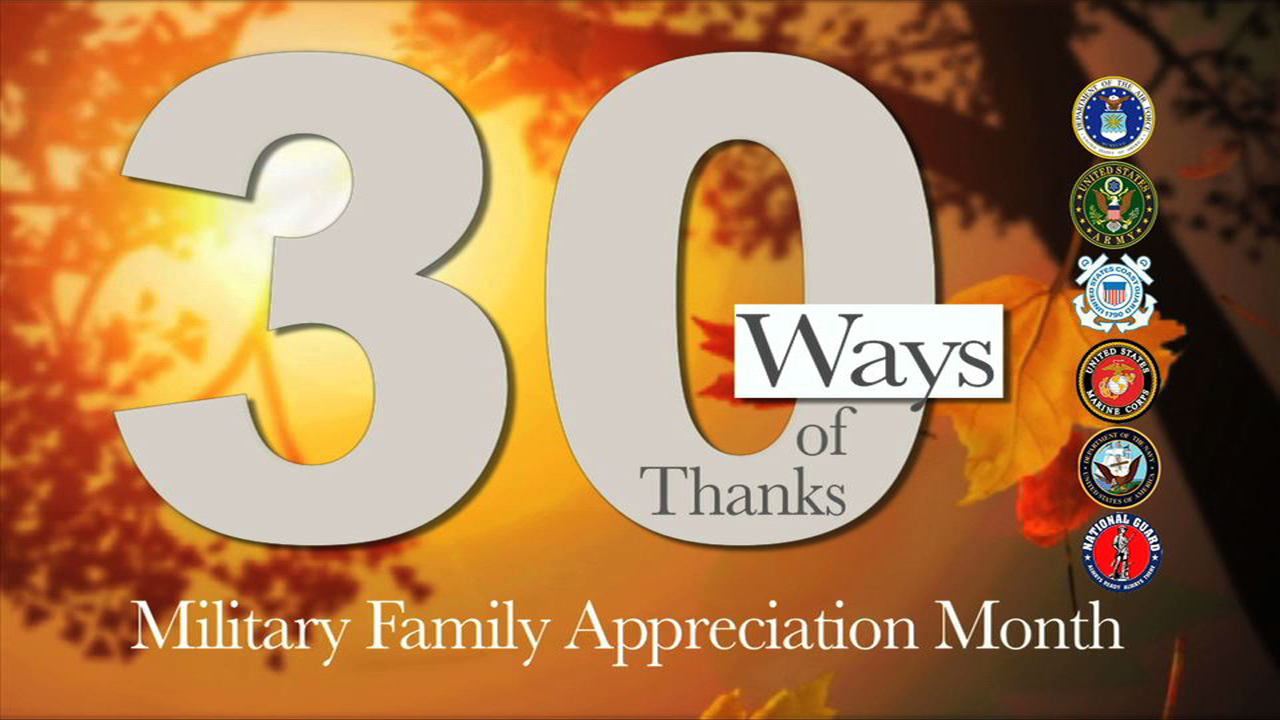 Let's not forget about the pets when thanking military family members this month. Dogs on Deployment helps deployed service members find temporary homes for pets while they are away. This is a great volunteer opportunity and another way to say, "thanks!"
November is Military Families Appreciation Month, and the 2014 Armed Forces Insurance Branch Spouses of the Year (Branch SOYs) want to help everyone, everywhere participate in thanking and honoring military families.
Americans love our military, but many people don't quite know how best to express their gratitude. As National Guard Spouse of the Year Dr. Ingrid Herrera-Yee notes, "saying "thanks" to our military families is something that many want to do, but are at a loss as to how to do it –or in the case of Guard and Reserve, how to find us!"
So the Branch SOYs created #30Ways of Thanks to help. Each day in November, the Branch SOYs will release a video with an action item that people around the country can participate in virtually or locally, individually or in groups. Participants can hash tag #30Ways so that their messages, photos, or videos are spread far and wide. Hash tags #GratefulNation and #MilFamsRock can also be added as a short-hand way to say "You are amazing, military families!" Best of all, the entire #30Ways video collection will be stored on the Branch SOYs' YouTube channel so that it can be repeated in Novembers to come, or whenever someone is looking for a way to say "thank you" to military families.
---
See also...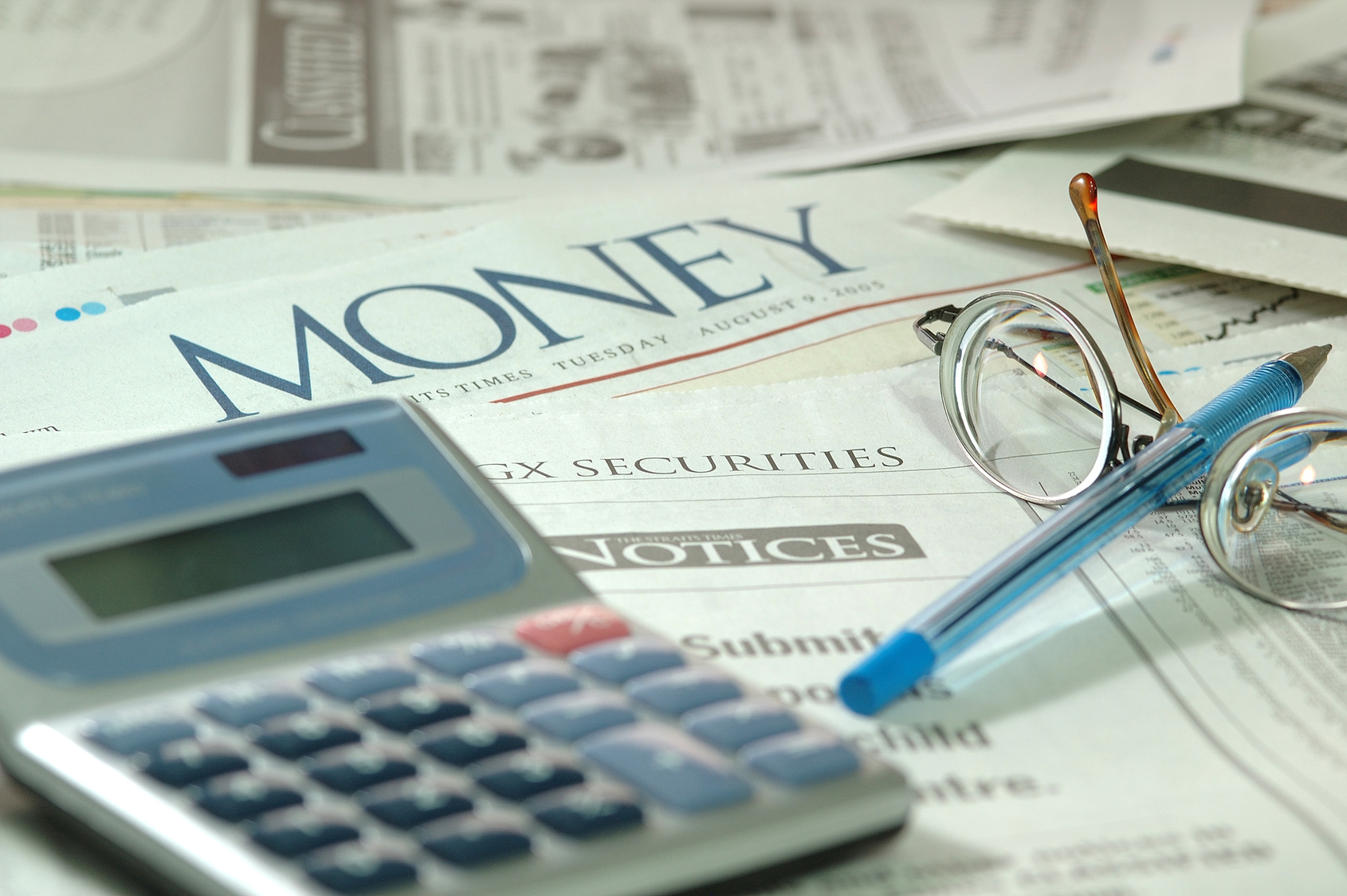 Macho Spouse presents Macho Money
Learn how to EARN your money.
Learn how to KEEP your money.
Learn how to LOSE your money.
Learn how to GROW your money.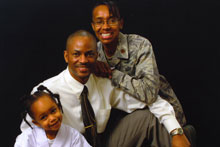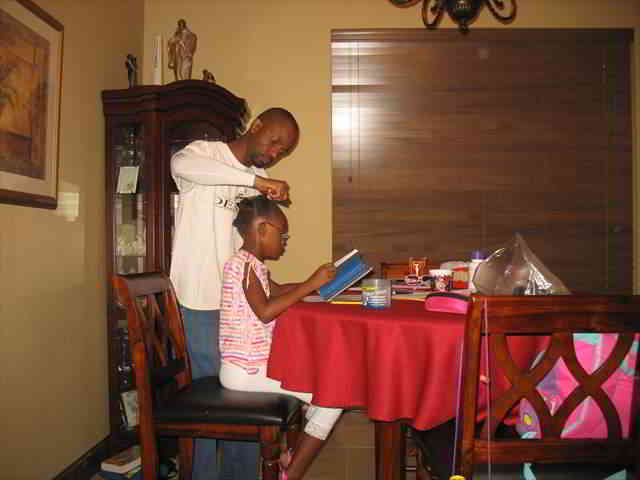 As a male military spouse and Stay-At-Home-Dad (SAHD), learning to properly care for my daughter's hair has been a challenging and rewarding experience.
Doing my hair is simple. I've been cutting my own hair since my Air Force Academy days. I don't waste time worrying about my hair style anymore, I just shave it all off. I cut as low as my shears will allow me to and then I use my Norelco face shaver to shave the sides and back of my head. My haircuts are free and done in 15 minutes, but I could not imagine being able to perfect doing my daughter's hair in the same amount of time.
The big question for me used to be, "How do I do this?" How do I quickly do my daughter's hair in a way that looks nice and still allows me to get her to school on time?
---
Share on social media
Macho Spouse uses AddThis share buttons so you can easily share your favorite content from this site to your Facebook, Twitter, and more.
To share this on social media, click on the share icons. You will be prompted to connect your social media account if you have not already.
Thank you for sharing!
---
Comments