---
Like, Comment, Share
30 Ways of Thanks Day #21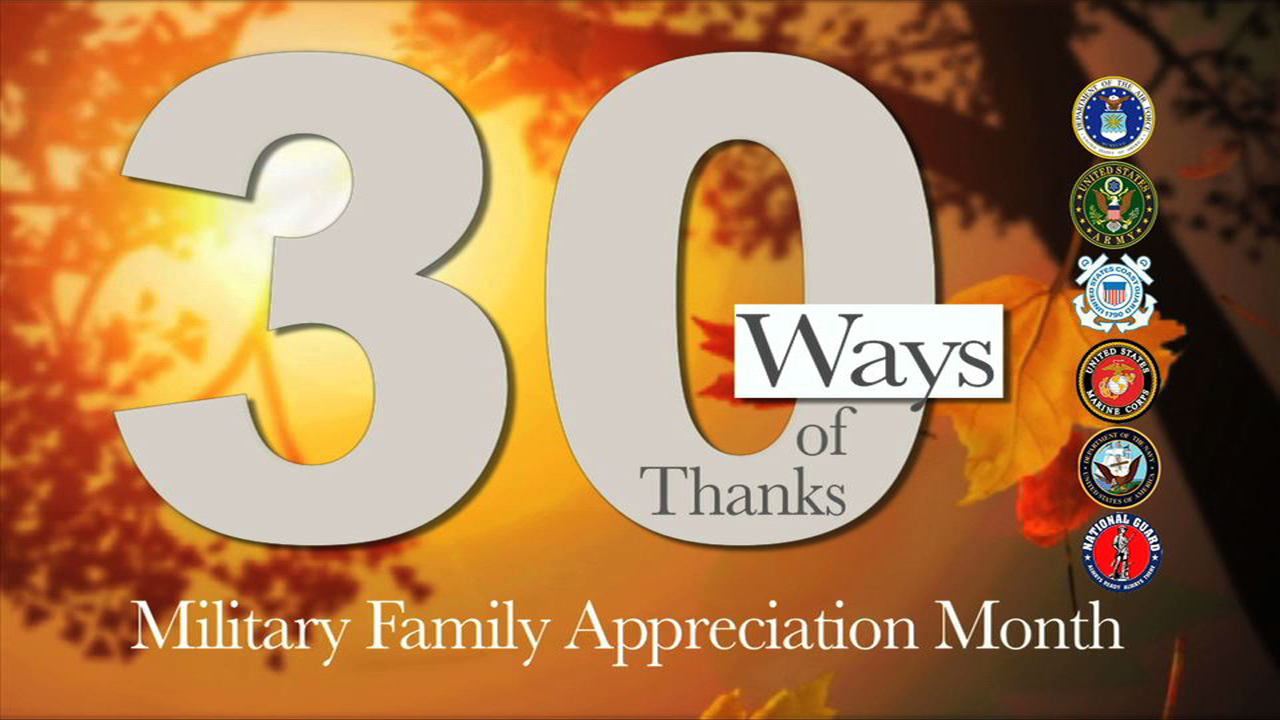 Image: – – Macho Spouse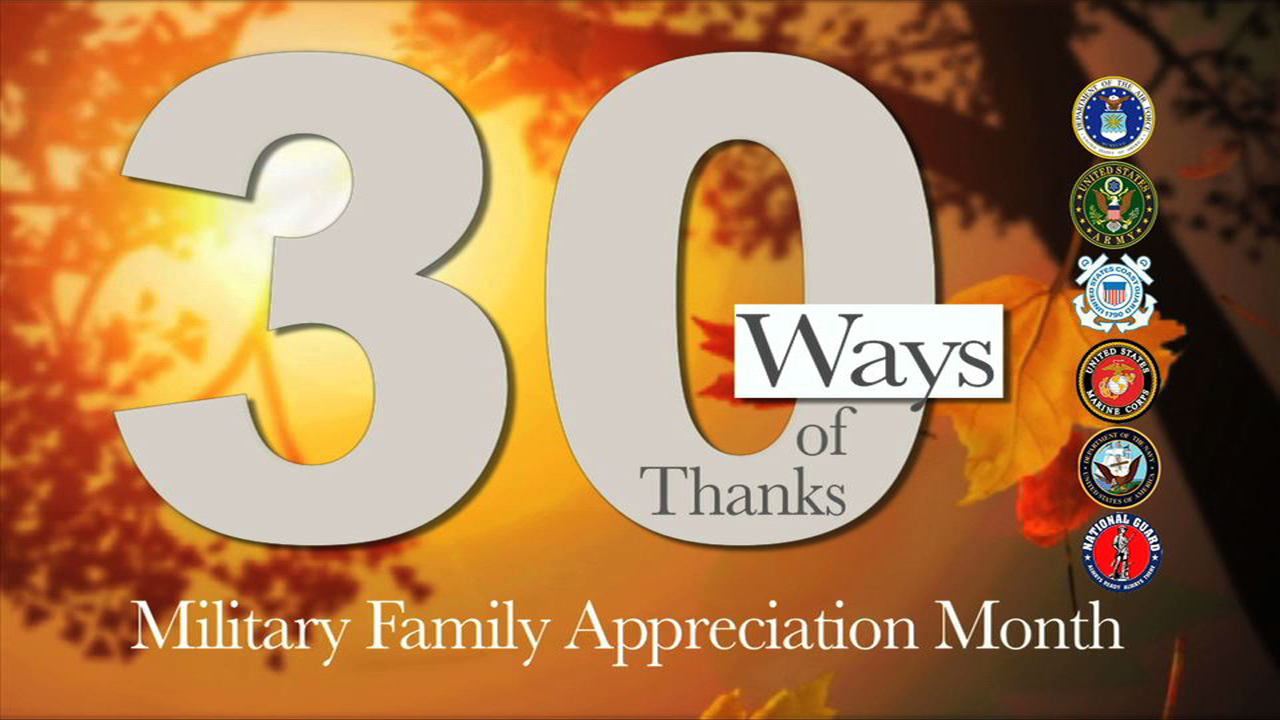 A group of military spouses wrote Stories Around the Table, a collection of stories about what military family life is like. A portion of sale proceeds benefit Operation Homefront, and organization that helps military families in crisis.
November is Military Families Appreciation Month, and the 2014 Armed Forces Insurance Branch Spouses of the Year (Branch SOYs) want to help everyone, everywhere participate in thanking and honoring military families.
Americans love our military, but many people don't quite know how best to express their gratitude. As National Guard Spouse of the Year Dr. Ingrid Herrera-Yee notes, "saying "thanks" to our military families is something that many want to do, but are at a loss as to how to do it –or in the case of Guard and Reserve, how to find us!"
So the Branch SOYs created #30Ways of Thanks to help. Each day in November, the Branch SOYs will release a video with an action item that people around the country can participate in virtually or locally, individually or in groups. Participants can hash tag #30Ways so that their messages, photos, or videos are spread far and wide. Hash tags #GratefulNation and #MilFamsRock can also be added as a short-hand way to say "You are amazing, military families!" Best of all, the entire #30Ways video collection will be stored on the Branch SOYs' YouTube channel so that it can be repeated in Novembers to come, or whenever someone is looking for a way to say "thank you" to military families.
---
See also...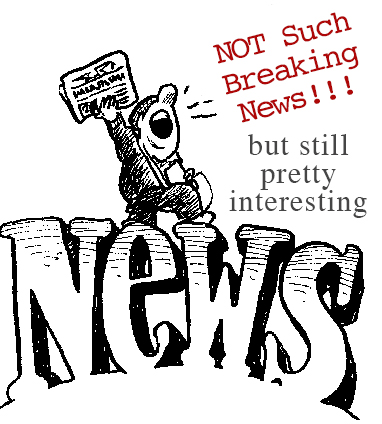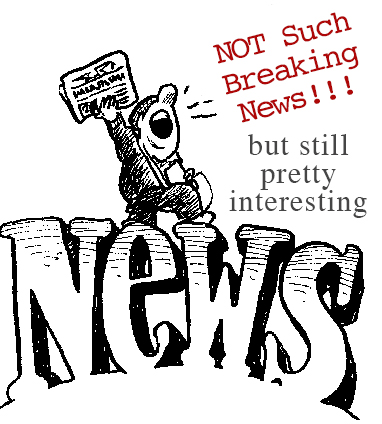 We found this article written at the Fort Belvoir newspaper and decided to share as we feel this is a very important issue.
Last month's headlines proved that servicemembers are expected to behave on duty, off duty, in uniform and out, and even on social media.
First, there was the Facebook photo of an airman tongue-kissing a Prisoner of War-Missing in Action symbol, reported by the Army Times Feb. 14.
Then, there was the photo of Soldiers acting silly next to a casket, posted by a Wisconsin National Guardsman on an honors detail and the Intagram "selfie" of a Fort Carson, Colo., Soldier hiding in her car to avoid saluting the flag during retreat (reported by the Army Times Feb. 18 and Feb. 25, respectively).
Those servicemembers are facing investigations because their posts violated the Uniform Code of Military Justice.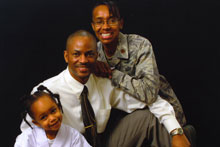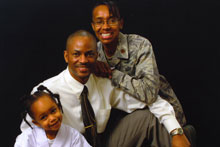 I get these "google alerts" every day, which are basically just articles and posts from around the web related to certain keywords I want to monitor. "SAHD" and "Stay-At-Home-Dad" are keywords I monitor and I have been getting a great deal of posts.
Much of the stuff that I'm seeing regarding SAHD is still in the "novelty" range, or the "Awww, that's cute" range. I also check out websites that give the spouse's perspective - you know, the women who live with these dudes. These sites are way more interesting to me than the talk about the latest television show depicting SAHDs.
Anyway, I haven't seen much about the health of SAHDs. In all of my monitors and in all of the web surfing I've done on the topic of SAHDs, I have not come across any health-related posts. I found that very interesting.
---
Share on social media
Macho Spouse uses AddThis share buttons so you can easily share your favorite content from this site to your Facebook, Twitter, and more.
To share this on social media, click on the share icons. You will be prompted to connect your social media account if you have not already.
Thank you for sharing!
---
Comments