---
Like, Comment, Share
2014 Macho Spouse of the Year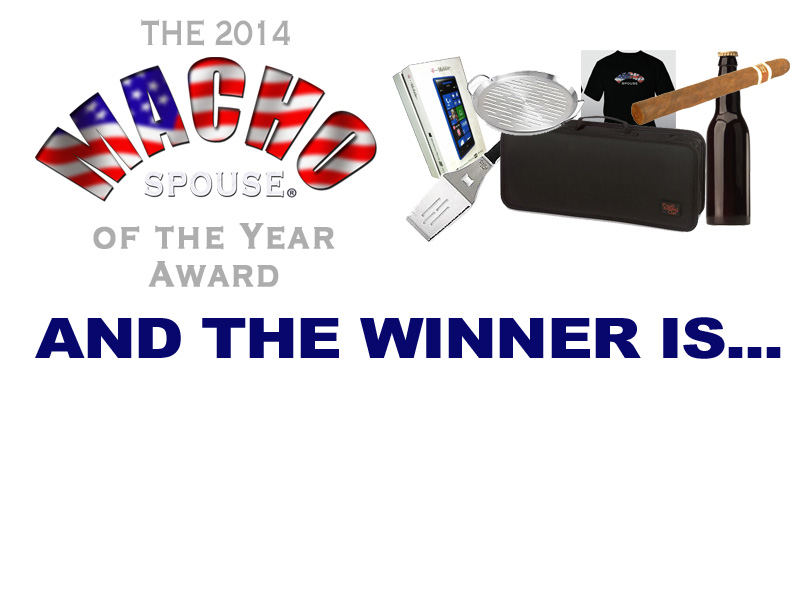 Image: – – Macho Spouse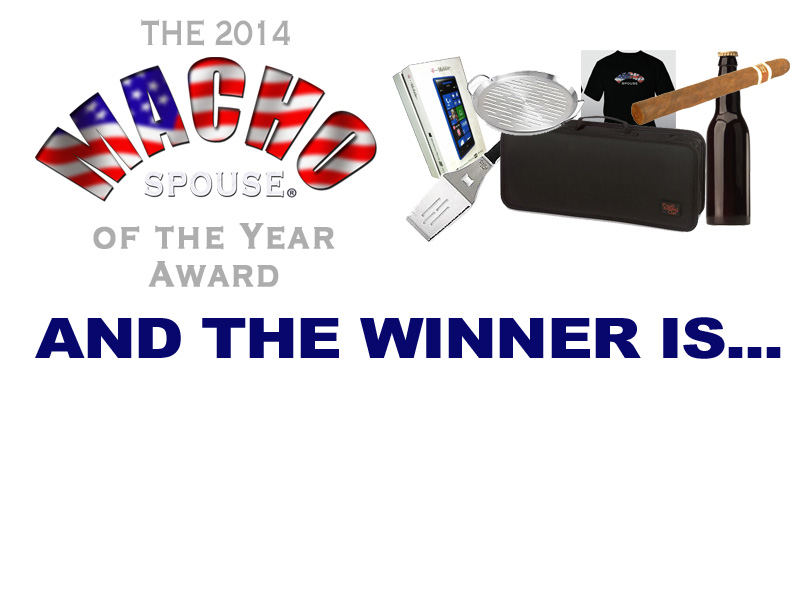 The 2nd Annual Macho Spouse of the Year Award is given to a male military spouse who dedicates himself to the betterment of his family, neighbors, and everyone around him. The 2014 competition had several very deserving men, but two really grabbed our attention: Chris Corbin and Joey Trotta.
Chris Corbin is an Air Force spouse currently living in Minot...hey why not Minot? Not only is he a dad to two young kids, but he also works at the base thrift store, works with the squadron booster club, and has been voted the new president of the Officer's Spouses Club on base. Oh yeah, he's also training to compete in his first 70.3 Ironman race next month.
Joey Trotta is a Navy spouse currently living in the DC area and he has three children, one of which has leukemia. Raising three children with an active duty spouse is hard enough, but toss in the challenges of leukemia and many guys would shut down, not Joey. Joey made himself into and educator and advocate. He donates so much of his time to childhood cancer awareness either in the children oncology ward at Bethesda Naval Hospital or on the steps of the Washington monument during childhood cancer awareness week.
---
See also...
(The following is some good information from our friends at the Sonoran Desert Institute.)
Male military spouses find themselves looking to advance their skill set and have a great opportunity with a scholarship from MyCAA. The challenges of course are attending classes on campus when you may end up having to move before the end of a semester.
Many spouses turn to online education which is a great option. While online courses are a good fit. You need to make sure the school has a solid reputation. The key to a great online education is finding the right online education provider. Every man should know what to look for.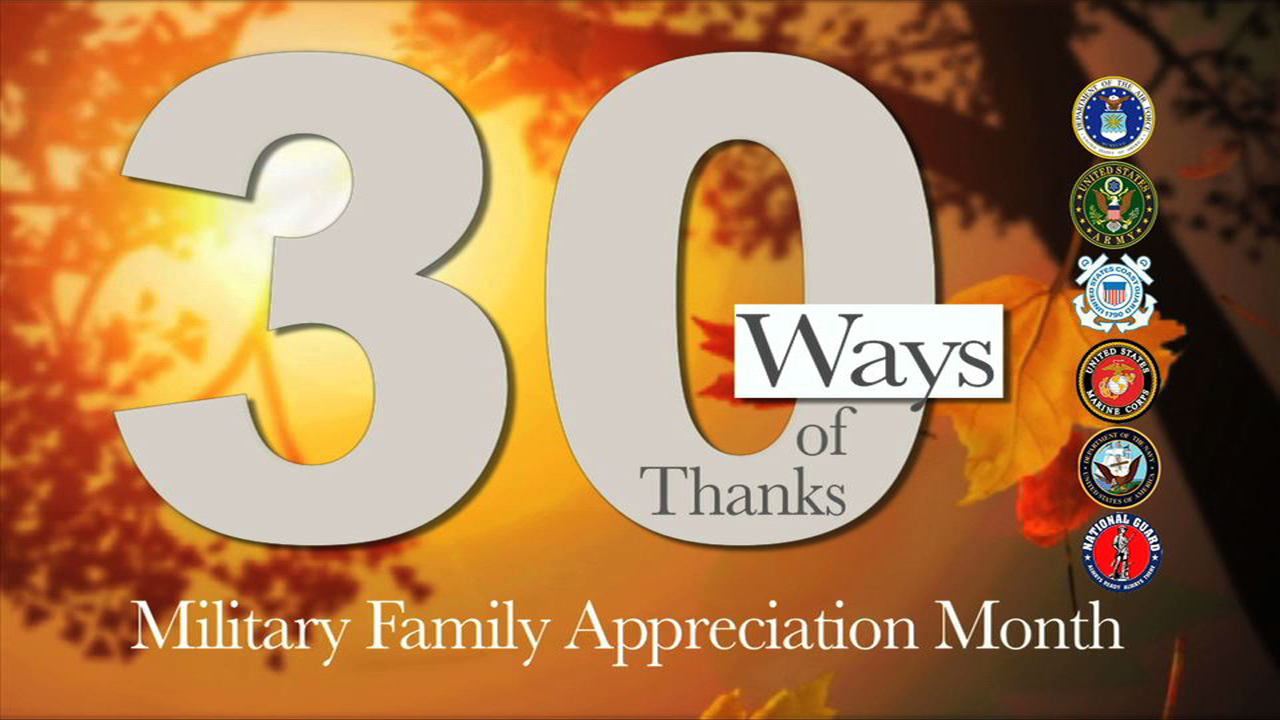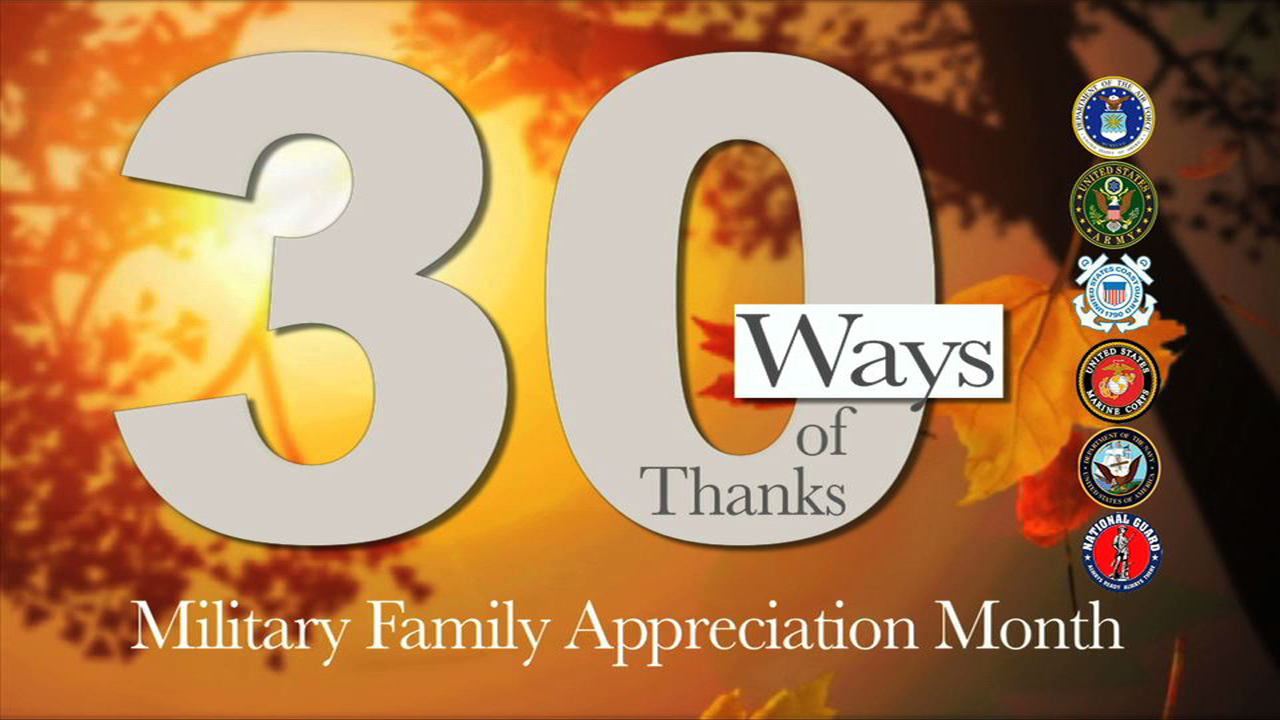 Blue Star Families makes it easy to thank military families. Operation Appreciate lets you send thank you letters to military spouses, kids, and servicemembers. Operation Honor Corps lets you donate volunteer hours in their honor.
November is Military Families Appreciation Month, and the 2014 Armed Forces Insurance Branch Spouses of the Year (Branch SOYs) want to help everyone, everywhere participate in thanking and honoring military families.
Americans love our military, but many people don't quite know how best to express their gratitude. As National Guard Spouse of the Year Dr. Ingrid Herrera-Yee notes, "saying "thanks" to our military families is something that many want to do, but are at a loss as to how to do it –or in the case of Guard and Reserve, how to find us!"
So the Branch SOYs created #30Ways of Thanks to help. Each day in November, the Branch SOYs will release a video with an action item that people around the country can participate in virtually or locally, individually or in groups. Participants can hash tag #30Ways so that their messages, photos, or videos are spread far and wide. Hash tags #GratefulNation and #MilFamsRock can also be added as a short-hand way to say "You are amazing, military families!" Best of all, the entire #30Ways video collection will be stored on the Branch SOYs' YouTube channel so that it can be repeated in Novembers to come, or whenever someone is looking for a way to say "thank you" to military families.
---
Share on social media
Macho Spouse uses AddThis share buttons so you can easily share your favorite content from this site to your Facebook, Twitter, and more.
To share this on social media, click on the share icons. You will be prompted to connect your social media account if you have not already.
Thank you for sharing!
---
Comments