Videos
Macho Spouse videos contain interviews from current and former male military spouses, military family and relationship counselors, military spouse career and entrepreneur experts; as well as a variety of other individuals who have an in-depth knowledge of what it takes to be a happy, successful, strong, supportive person in military family life.
Videos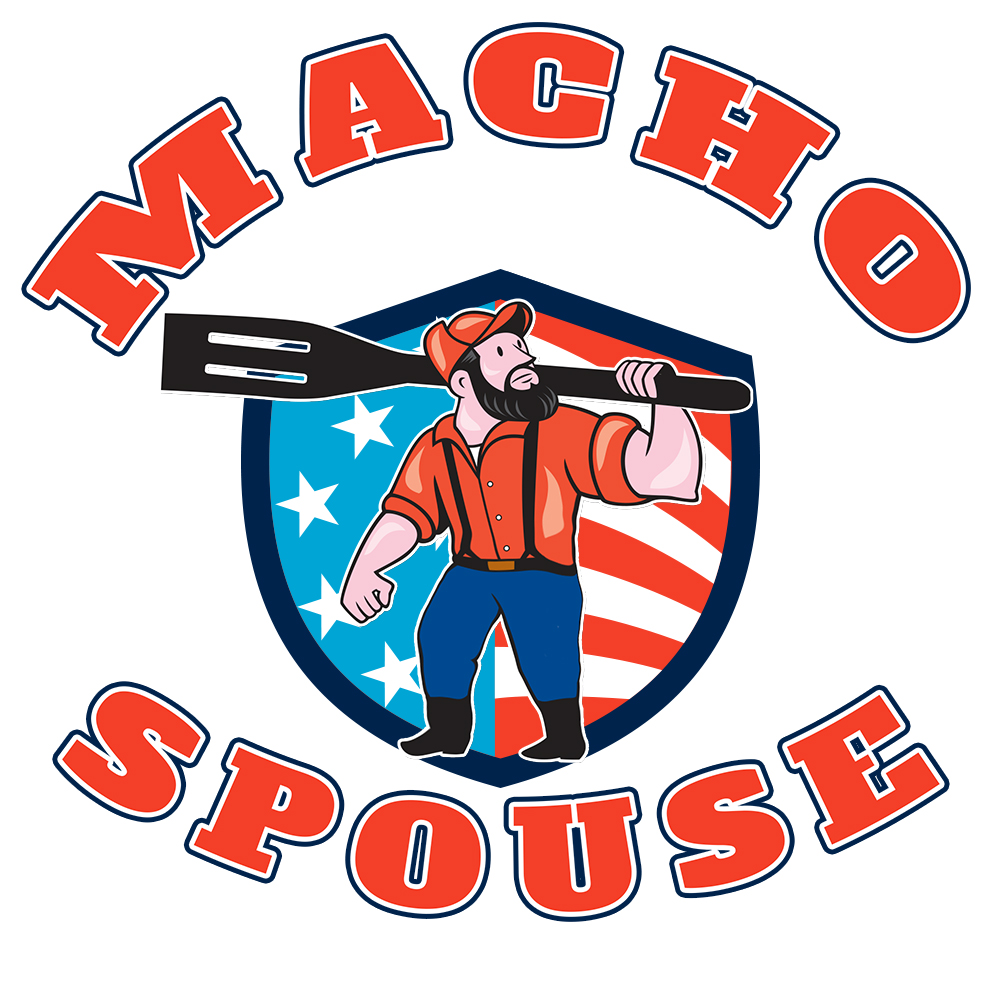 Man-to-Man videos share life experiences and meaningful military family advice, one male military spouse to another.
We believe there is a life lesson in every one of these videos. It is Macho Spouse's mission to try and record and post as many interviews from male military spouses, military family counselors, and active-duty female military members as possible. If you, or someone you know, has a story or experience to share, please email Macho Spouse to learn how you can get involved.
(Retired, divorced, National Guard and Reserve are always welcome to participate.)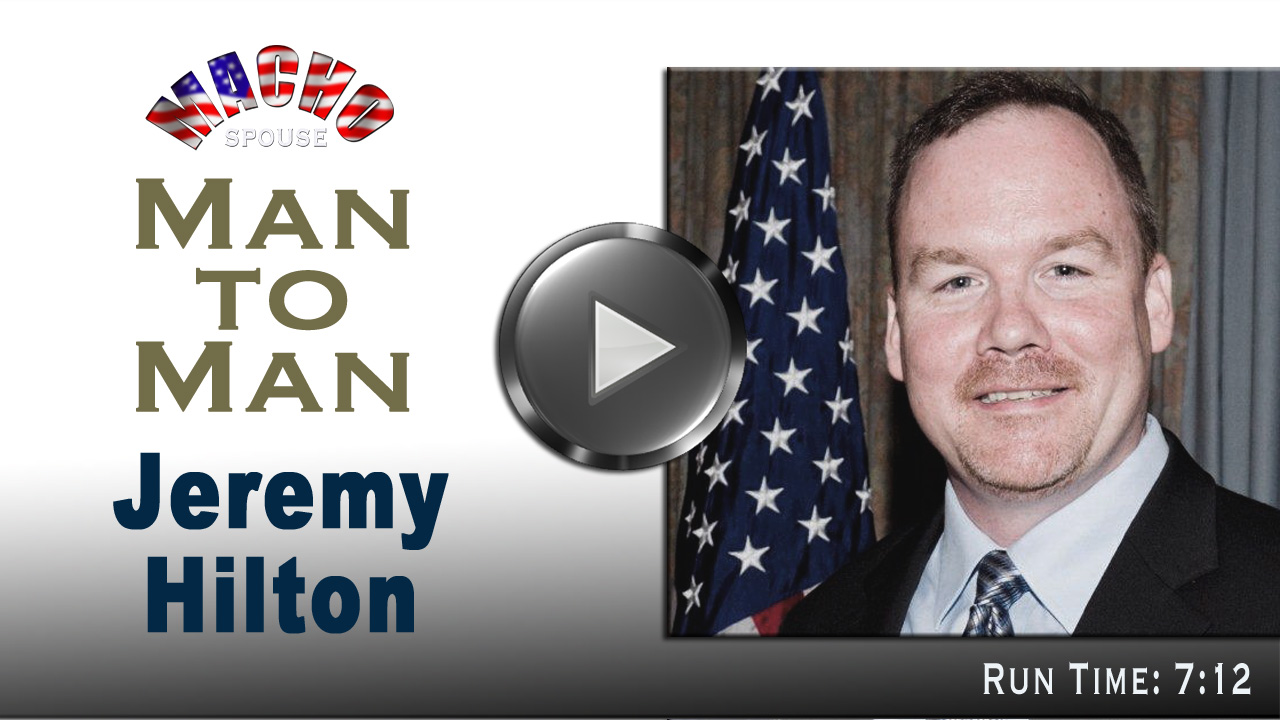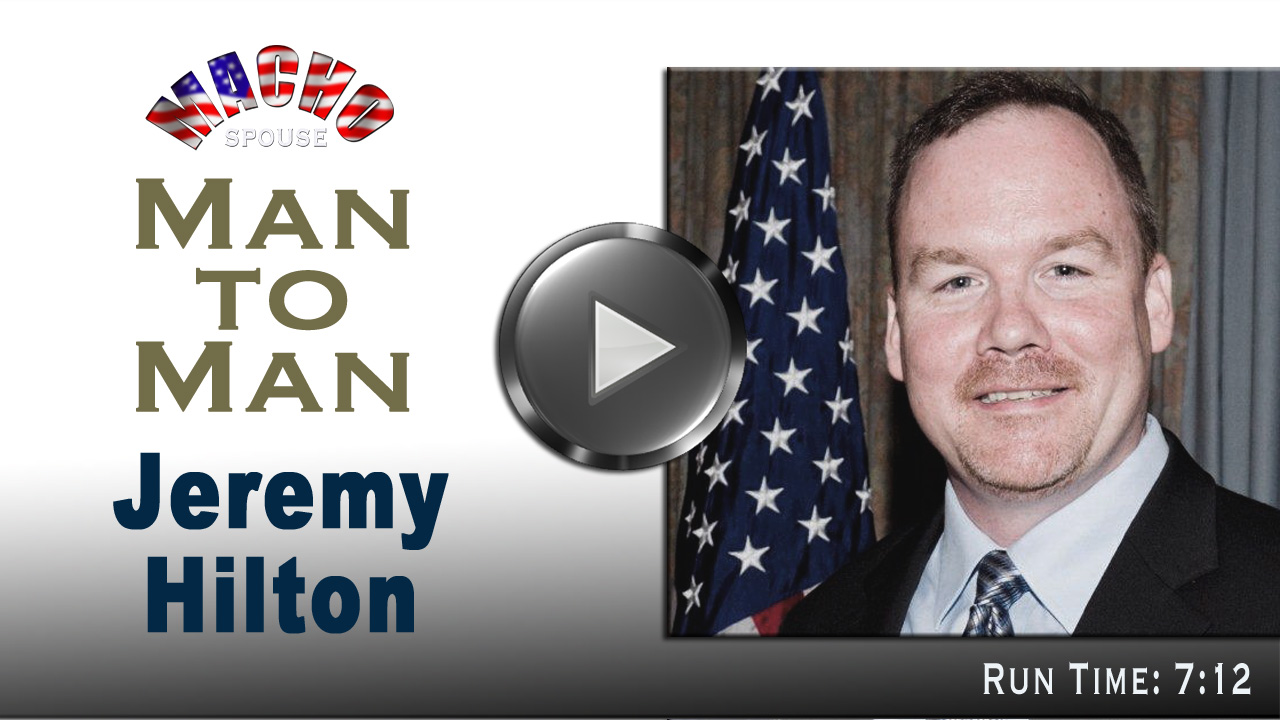 The 2012 Military Spouse of the Year, Jeremy Hilton is an Air Force male military spouse and advocate for military families and dependents impacted by illness or disability. In this Man-to-Man video, Jeremy shares some great advice and life lessons. Male military spouses of all age ranges and experience will find some useful information in this interview. (Length: :07:12)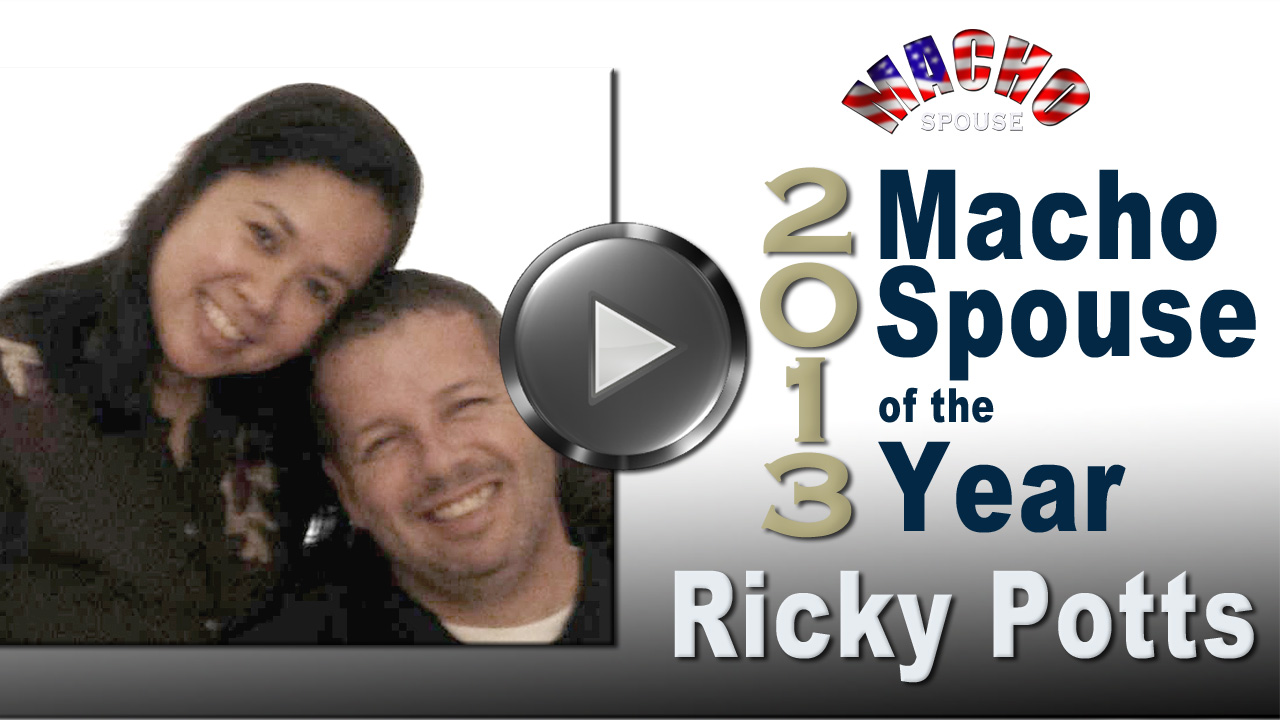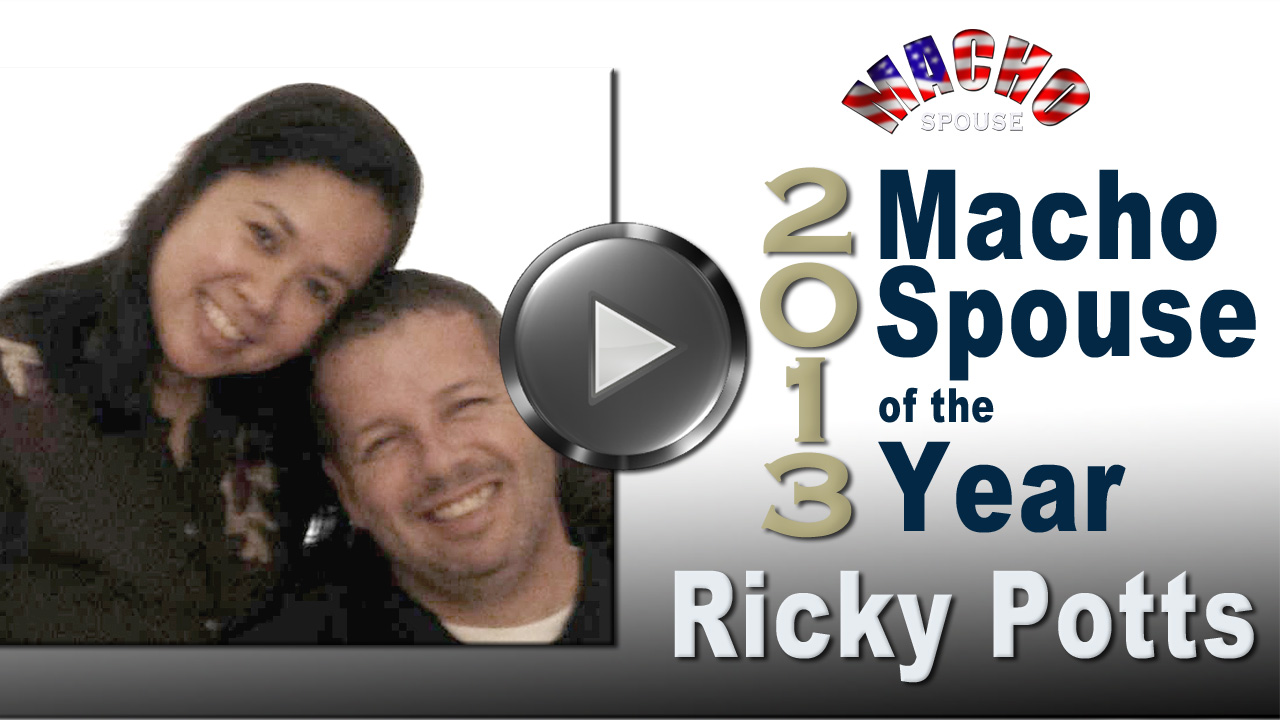 The 1st Annual Macho Spouse of the Year title was awarded to Ricky Potts on May 25, 2013. Ricky's wife is an active Army National Guard, they've been married for over 11 years, and currently live in Georgia. Ricky will receive a Macho Spouse t-shirt, 6-pack of beer, a cigar, and an awesome Pampered Chef grill set provided by Shelley Huber (look her up on Facebook for all your Pampered Chef needs).
We were overwhelmed by the amount of entries submitted for this year's inaugural award and the decision was extremely difficult. Eventually we had to determine the winner simply by who had the most nominations between Wayne Perry and Ricky Potts. Ricky received an overwhelming amount of support from the military community and that is why he is the 2013 Macho Spouse of the Year. Congratulations Ricky!
Next year we hope to have a "Best of Macho Spouse" that will include multiple winners from around the globe. There are too many of you guys accomplishing great things within the community and your family. Narrowing a winner down to just one is a near impossible task.