---
Like, Comment, Share
Totally Fake Reader Mailbag Edition

Image: – Male Military Spouse Rob Aeschbach paraphrases discussions had about money with family, friends, and co-workers – Macho Spouse

[These aren't real questions that avid readers have sent in, yearning for my sage advice. I'm just paraphrasing some discussions I've had about money with family, friends, and co-workers]
I just changed jobs. Should I leave my 401(k) with my old employer, or roll it over to my new employer's 401(k) plan?
No.
You shouldn't do either. You should rollover your old 401(k) into an IRA with low-cost mutual funds, like Vanguard. There are 2 main problems with 401(k) accounts in general:
First, the investment choices they offer are usually going to be fairly limited. They might not even have index funds. Opening an IRA with someone like Vanguard, Charles Schwab, or Fidelity gives you access to just about all of the mutual funds each company offers. It's like comparing a state-run grocery store in the Soviet Union to a well-stocked Wal-Mart in the United States.
(Click here for the rest of Rob's blog)
Rob Aeschbach is a male military spouse who spent 12 years as an active duty Marine before becoming a Navy spouse. Since then he has been a stay-at-home-dad for more than 10 years, served in the Marine Corps Reserve until his recent retirement, and started a personal finance blog.
---
See also...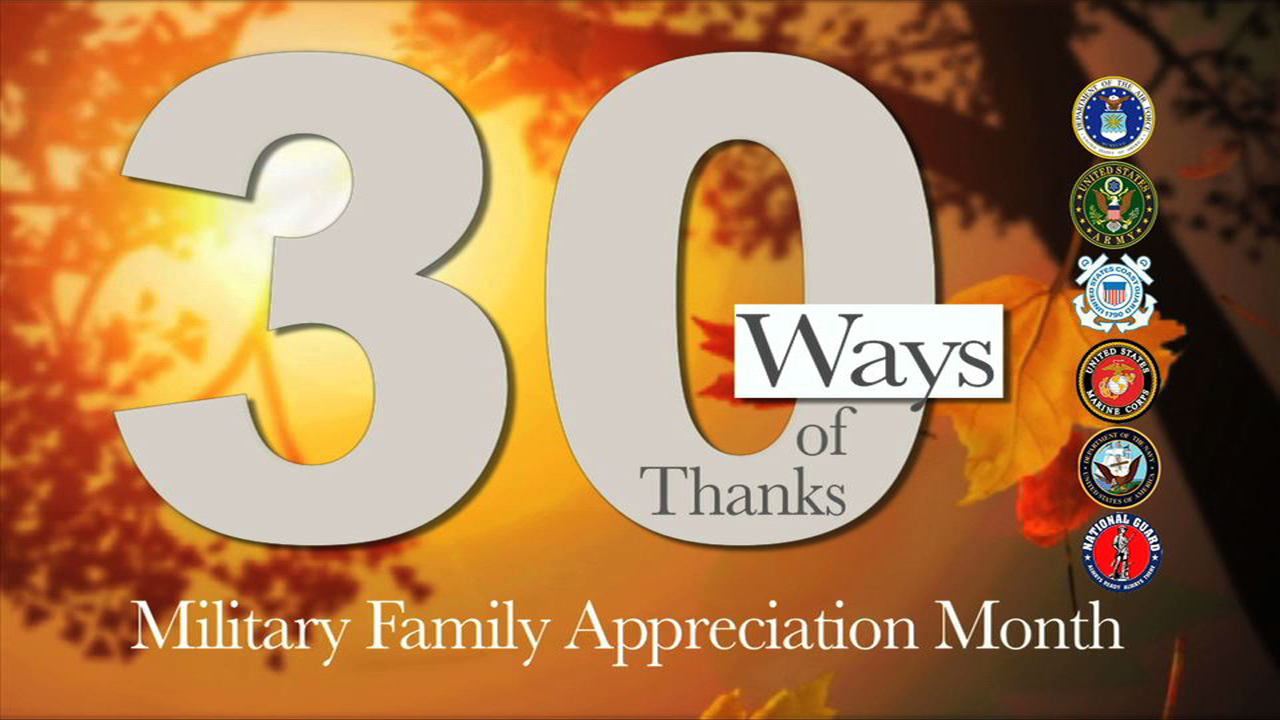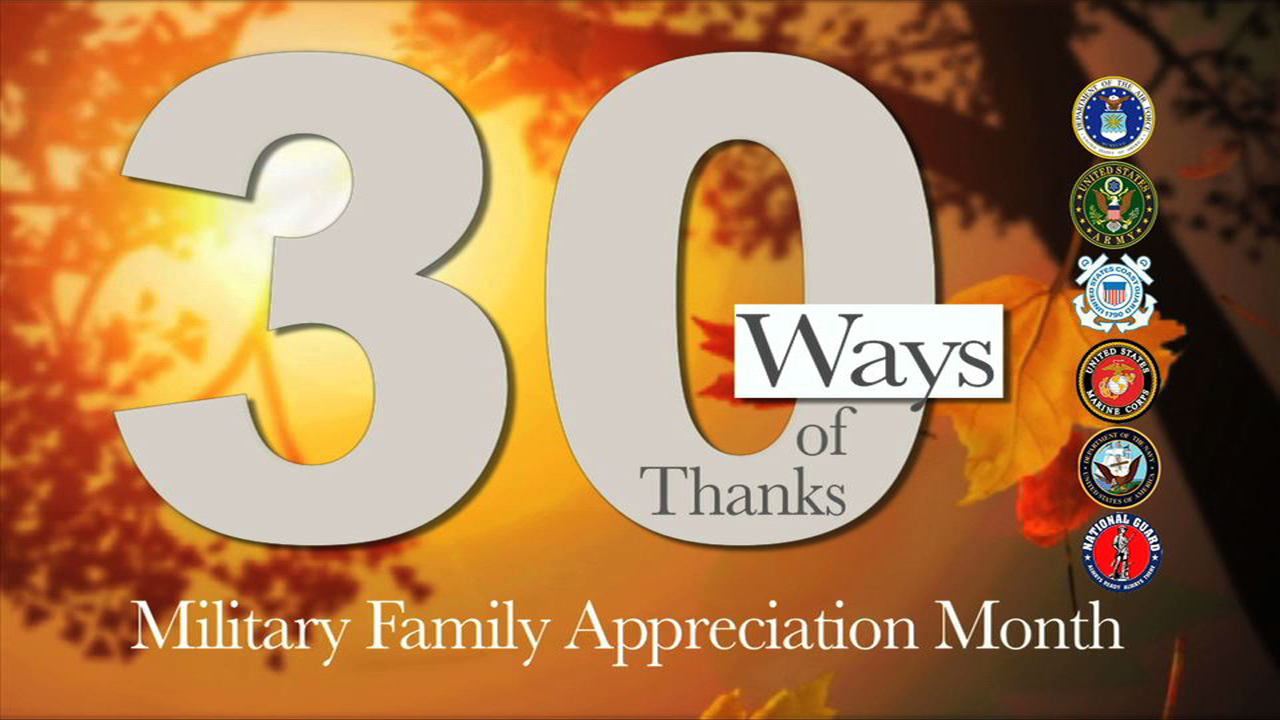 Let's not forget about the pets when thanking military family members this month. Dogs on Deployment helps deployed service members find temporary homes for pets while they are away. This is a great volunteer opportunity and another way to say, "thanks!"
November is Military Families Appreciation Month, and the 2014 Armed Forces Insurance Branch Spouses of the Year (Branch SOYs) want to help everyone, everywhere participate in thanking and honoring military families.
Americans love our military, but many people don't quite know how best to express their gratitude. As National Guard Spouse of the Year Dr. Ingrid Herrera-Yee notes, "saying "thanks" to our military families is something that many want to do, but are at a loss as to how to do it –or in the case of Guard and Reserve, how to find us!"
So the Branch SOYs created #30Ways of Thanks to help. Each day in November, the Branch SOYs will release a video with an action item that people around the country can participate in virtually or locally, individually or in groups. Participants can hash tag #30Ways so that their messages, photos, or videos are spread far and wide. Hash tags #GratefulNation and #MilFamsRock can also be added as a short-hand way to say "You are amazing, military families!" Best of all, the entire #30Ways video collection will be stored on the Branch SOYs' YouTube channel so that it can be repeated in Novembers to come, or whenever someone is looking for a way to say "thank you" to military families.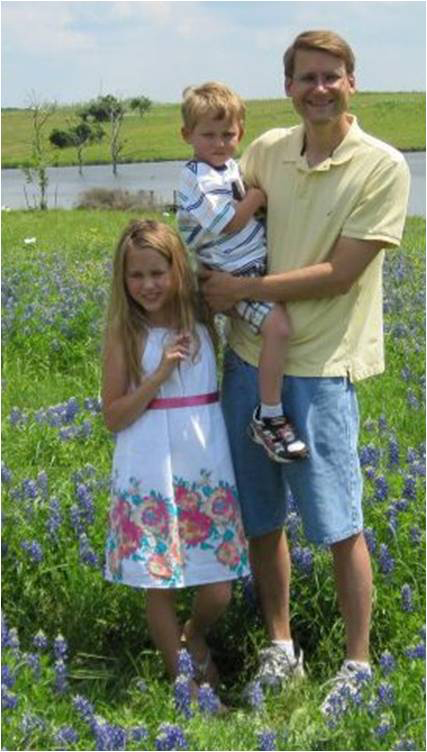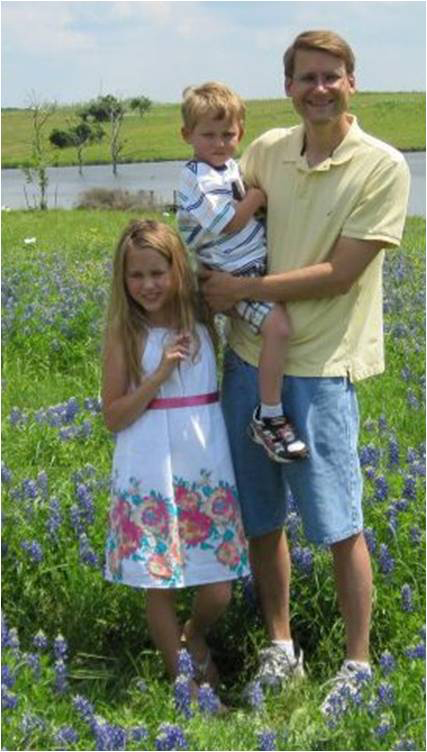 In the 13 years my wife and I have been married, my wife has also been in the Army. We have moved a total of eight times. As I post this topic, we are in the process of moving again. Our next stop will be Fort Knox, Kentucky. We are excited about this new location and have heard many good things about Fort Knox. But, we will certainly miss the friends we have made here at Fort Hood. As with any PCS (Permanent Change of Station), we currently have movers packing all our items. Moving is always interesting when dealing with the movers, and this time is no exception. Before I begin talking about our current PCS, however, I need to tell you all about a few previous moves. I would also love to hear your stories...the good, bad, and ugly.
---
Share on social media
Macho Spouse uses AddThis share buttons so you can easily share your favorite content from this site to your Facebook, Twitter, and more.
To share this on social media, click on the share icons. You will be prompted to connect your social media account if you have not already.
Thank you for sharing!
---
Comments