---
Like, Comment, Share
SAHD Life: Sad-At-Holidays-Dad - Anxiety, Depression, Loneliness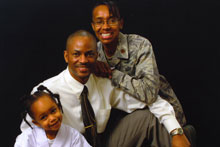 Image: – by Stay At Home Dad and Civilian Male Military Spouse Taurus James – Macho Spouse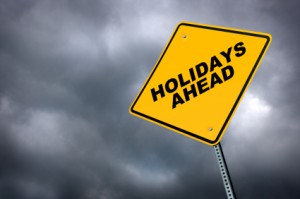 "SAHD Life" is a blog segment by male military spouse and stay-at-home-dad, Taurus James - husband for 15 years, father for 7 years, SAHD for 2 years. In this post, Taurus takes a look back at his personal struggles with anxiety, depression and lonliness during the holidays and encourages others to seek help.
When I was a boy, I loved the holidays. I had great anticipation and excitement during Christmas. I loved being with family and friends during Thanksgiving. Food, football (Washington Redskins forever!) and fellowship are what I looked forward to the most.
But then something happened. I didn't know exactly when, but I was definitely a grown-up at the time when I started dreading the holidays. Thanksgiving and Christmas became the worst times of the year for me. The things I loved about these holidays and anticipated as a boy, I hated as a man and a father.
At first, I didn't think anything was wrong. I just thought that I outgrew the hype and hooplah of the holidays. But I was wrong. I was diagnosed with clinical depression. Each year, the holiday season, especially Thanksgiving and Christmas, triggered my anxiety, depression and loneliness.
The worst part for me was not recognizing the negative impact all of this was having on my family. I was a "Sad-At-Holidays-Dad" (SAHD) for the first five years of my daughter's life.
Read the full article and see what you think - SAHD Life: Sad-At-Holidays-Dad - Anxiety, Depression, Loneliness
---
See also...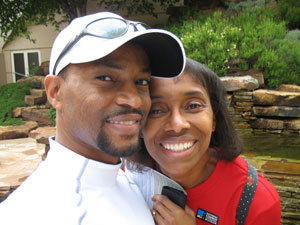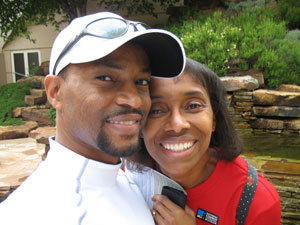 Learning the support role as a male military spouse was very, VERY difficult for me. When I look back, I point to my pride and immaturity as major factors in my slow learning and acceptance of the role.
I changed over time, but time did not change me. I had to continuously choose to "fall back" and develop this as a way of thinking. That's not an easy thing to do when you're an aggressive, no-nonsense dude like me. Faith in Christ is what changed my mind and changed me, allowing me see that love requires that I demonstrate what it is to be my wife's support in a sacrificial manner.
Here is something for Valentine's Day - a re-post of one of my blog entries about demonstrating my love and support for my wife after a difficult week.
Originally, I made this video for the community at Computer Music Academy (CMA), but it is for anyone who has ears to hear what I'm saying.
---
Share on social media
Macho Spouse uses AddThis share buttons so you can easily share your favorite content from this site to your Facebook, Twitter, and more.
To share this on social media, click on the share icons. You will be prompted to connect your social media account if you have not already.
Thank you for sharing!
---
Comments