---
Like, Comment, Share
Order Your Macho Spouse T-Shirt
Image: – – Macho Spouse
New Macho Spouse T-Shirts are now available! Help support our organization by purchasing one of these kick-a## shirts! After expenses, 100% of the revenue goes to support Macho Spouse!
For your convenience, we've started the process of creating our own online store. So please, HELP SUPPORT THE MACHO SPOUSE IN YOUR LIFE!
Order Your Macho Spouse T-Shirt
About PayPal
The Macho Spouse website uses PayPal to secure your payment details for every transaction.
With PayPal you can either use your existing PayPal account or pay without being a PayPal member. PayPal uses 128bit encrypted SSL. This provides the highest possible level of security to make your online shopping experience safe and secure.
Paypal accept credit cards directly so no Paypal account is required.
---
See also...
Here is some good information on flying Space A. I have yet to take advantage of Space A, has anyone flown this way?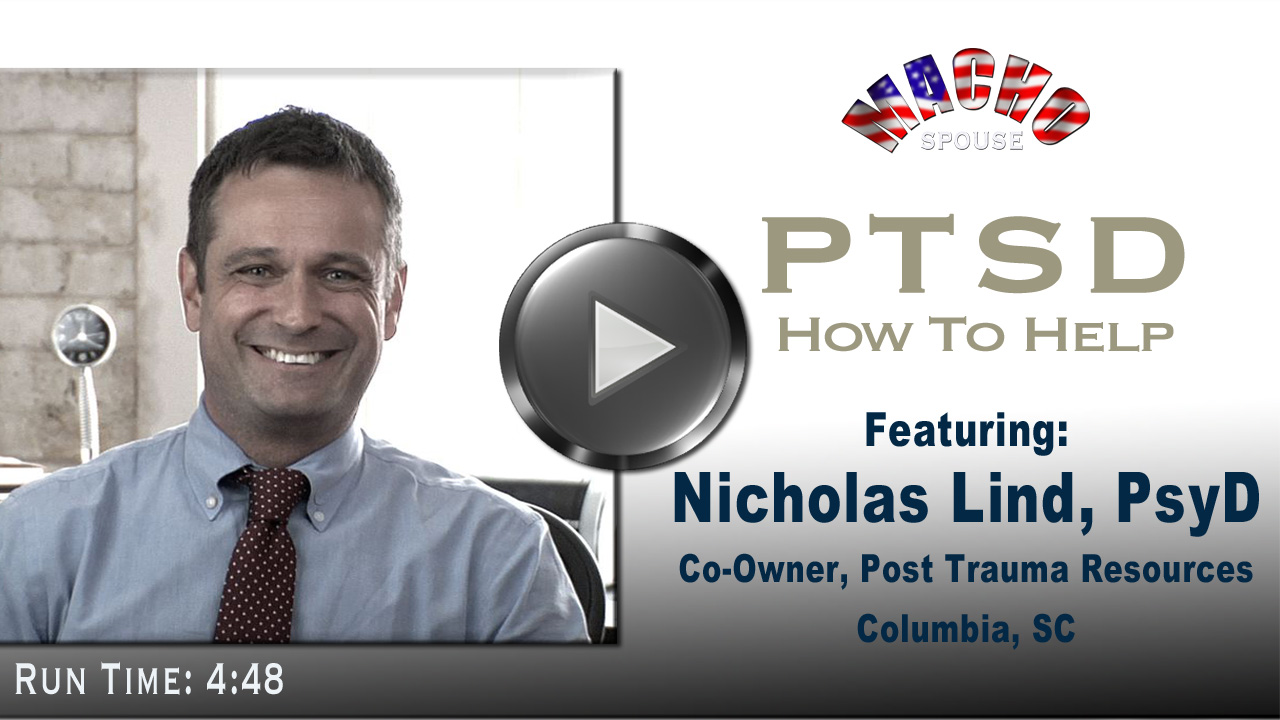 Post Traumatic Stress Disorder is a serious battle injury we wanted to know more about, so we found Dr. Nicholas Lind, Co-Owner of Post Trauma Resources (Columbia, SC). In this multi-part series, Dr. Lind defines PTSD, explains the symptoms, shares how and when to seek help, and offers insight into living with someone who struggles with PTS symptoms. This video offers advice on how a spouse can start the process of helping a loved-one who may be experiencing post traumatic stress symptoms.
---
Share on social media
Macho Spouse uses AddThis share buttons so you can easily share your favorite content from this site to your Facebook, Twitter, and more.
To share this on social media, click on the share icons. You will be prompted to connect your social media account if you have not already.
Thank you for sharing!
---
Comments