---
Like, Comment, Share
Macho Money Definitions - What Is An IRA?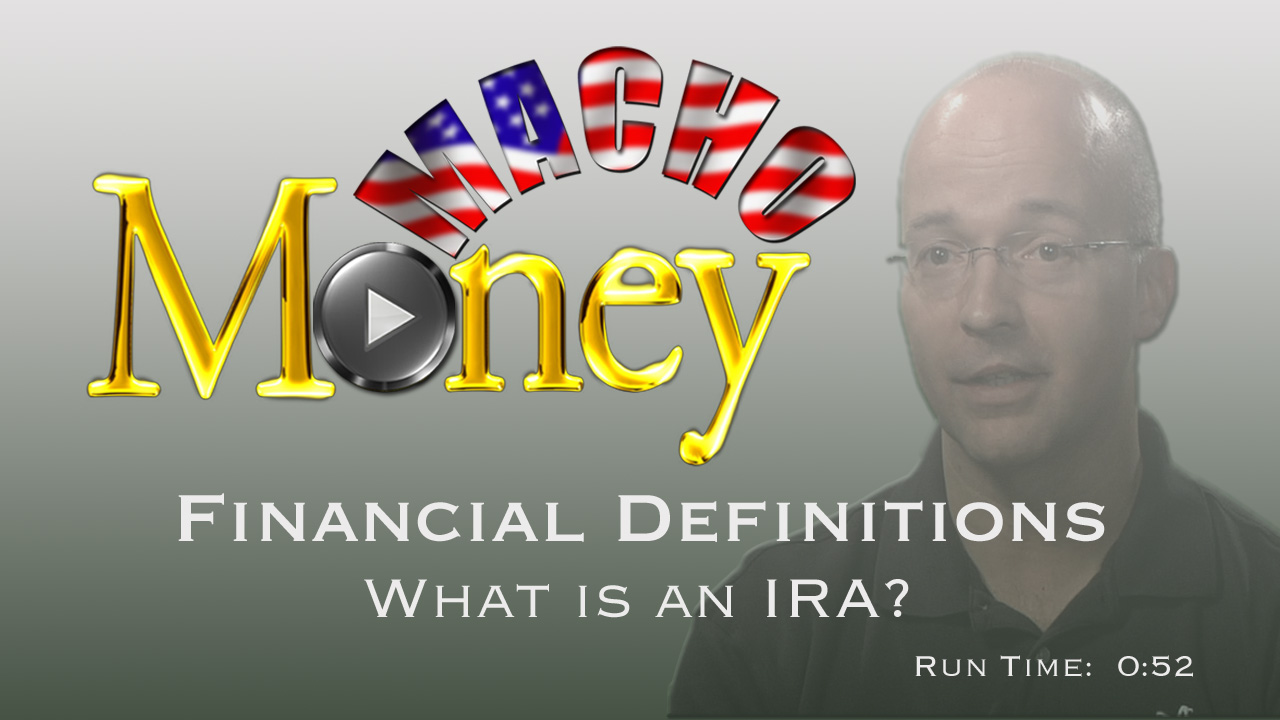 Image: – – Macho Spouse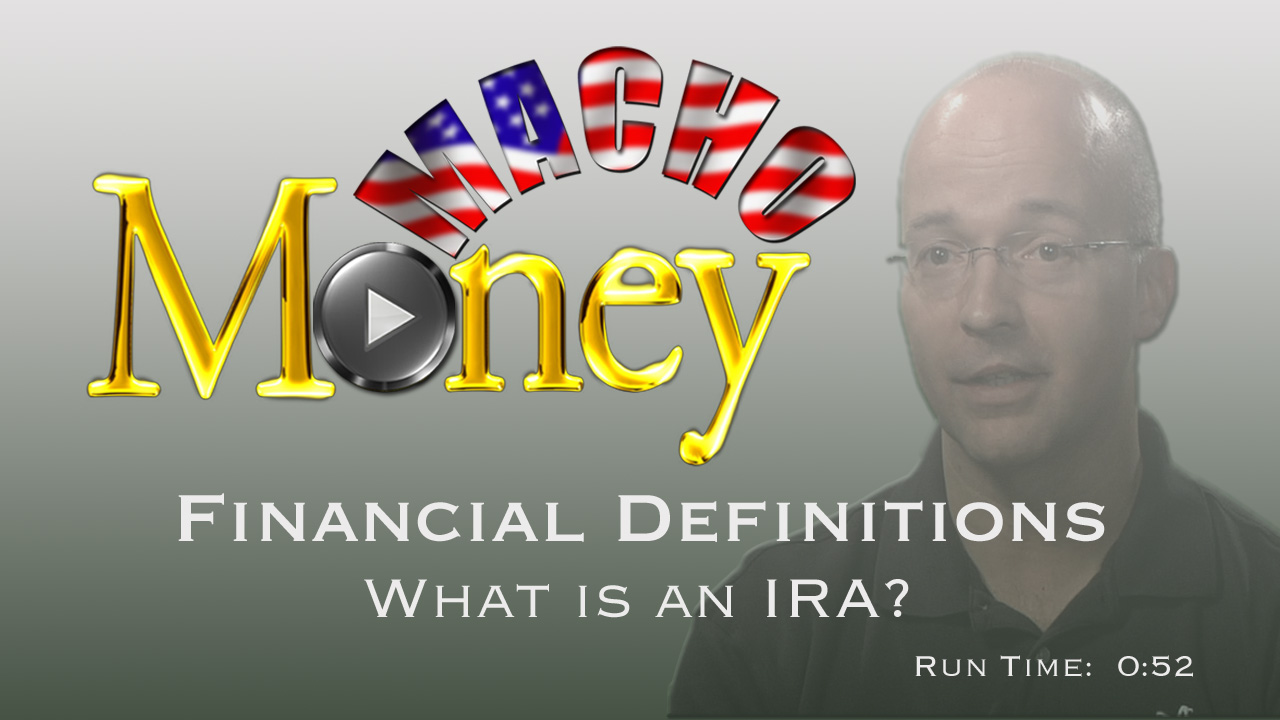 When talking investments, IRA is the abbreviation for "Individual Retirement Account," not "Irish Republican Army." According to About.com, IRAs are basically savings plans with lots of restrictions. The main advantage of an IRA is that you defer paying taxes on the earnings and growth of your savings until you actually withdraw the money. The main disadvantage is the tax law imposes stiff penalties if you withdraw the funds before you turn age 59.5 years old. There are different types of IRAs, each with their own tax implications and eligibility requirements. And here is a little fun fact, IRA's stem from the early 1970s when NBC broadcasted a television special called "The Broken Promise," which showed Americans the consequences of poorly funded pension plans. In this short video, USAA Certified Financial Planner Scott Halliwell explains IRAs in further detail.
---
See also...


Since I've been married, one of the best summers I've had was when my wife was deployed. Sounds crazy and maybe a little insensitive to my wife...but it's true!
First of all, don't get me wrong -- holding down the home front during the deployment was one of the hardest things I've been through. But without the structure of my wife's workweek I was able to spend the summer exploring the great outdoors with our 2 boys. We went on one camping trip after another, any day of the week. A couple times I didn't even bother unpacking the truck when we got home. I just did some laundry, re-packed the cooler, and after a day or two at home we headed back out to another National Park.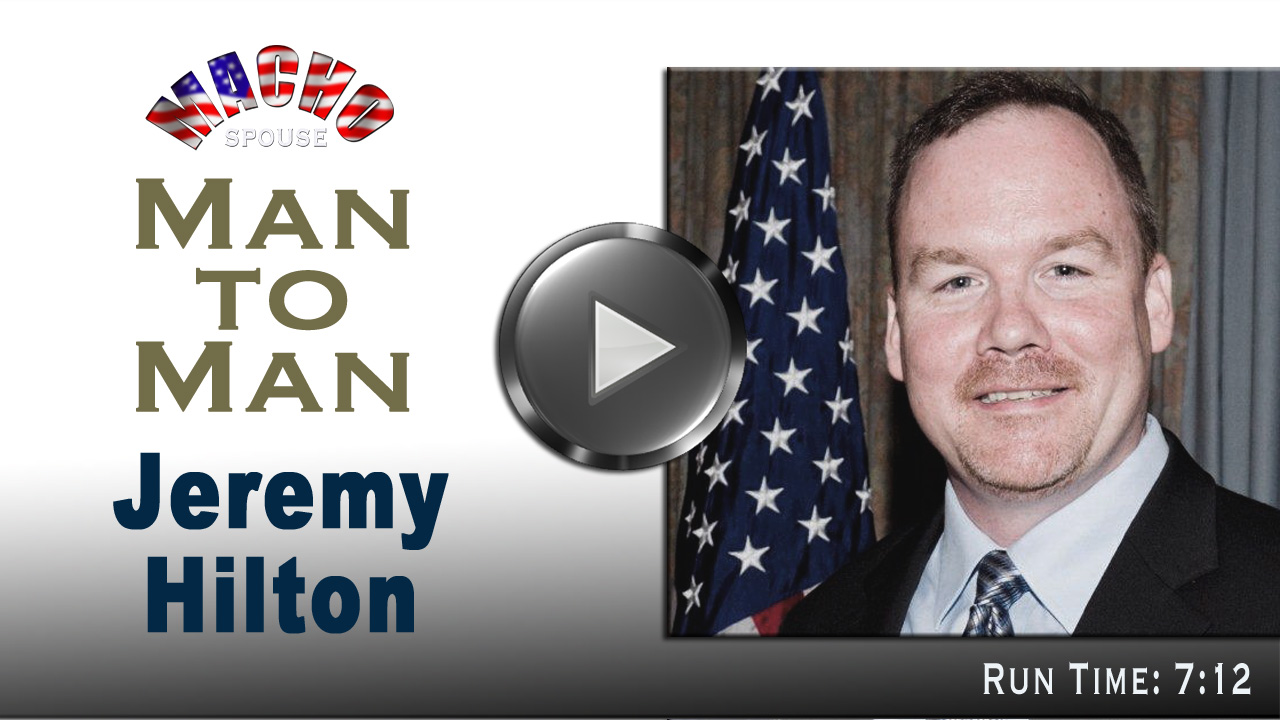 The 2012 Military Spouse of the Year, Jeremy Hilton is an Air Force male military spouse and advocate for military families and dependents impacted by illness or disability. In this Man-to-Man video, Jeremy shares some great advice and life lessons. Male military spouses of all age ranges and experience will find some useful information in this interview. (Length: :07:12)
---
Share on social media
Macho Spouse uses AddThis share buttons so you can easily share your favorite content from this site to your Facebook, Twitter, and more.
To share this on social media, click on the share icons. You will be prompted to connect your social media account if you have not already.
Thank you for sharing!
---
Comments