Media: USAA Financial Counselors J.J. Montanaro and Scott Halliwell explain financial investments –
---
Like, Comment, Share
Macho Money Definitions - What Is An Investment?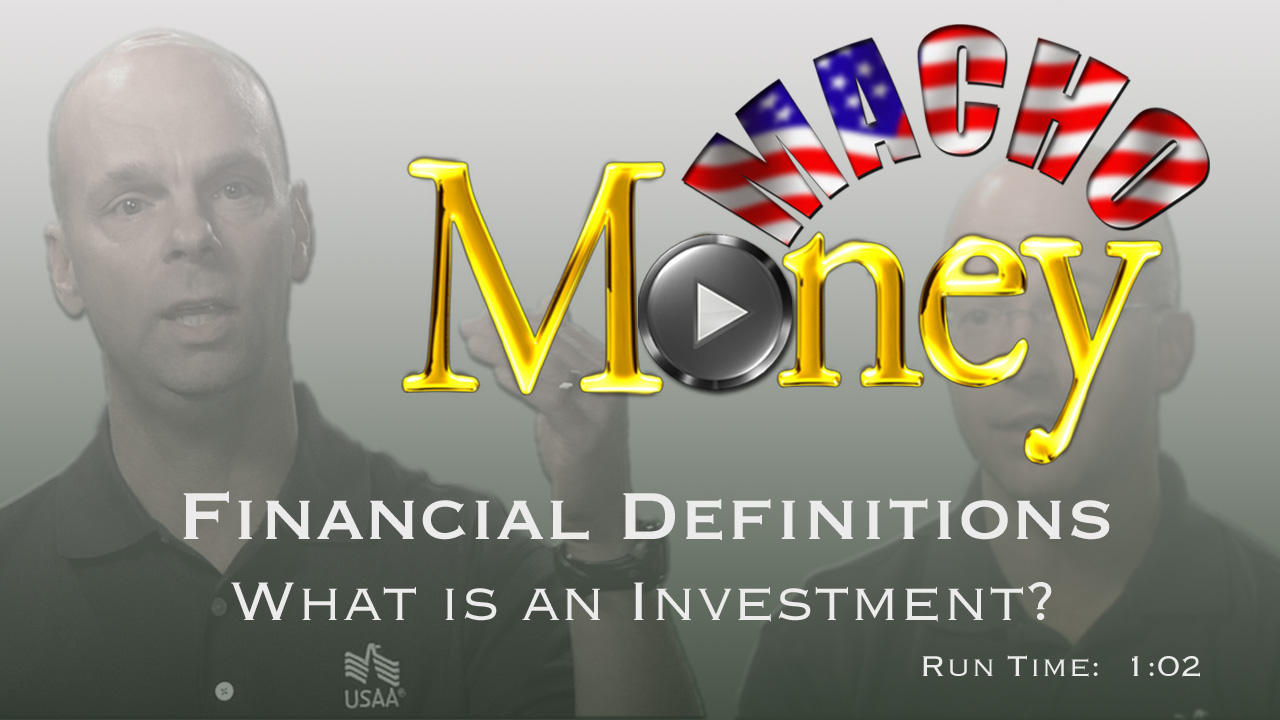 Image: – USAA Financial Counselors J.J. Montanaro and Scott Halliwell explain financial investments – Macho Spouse
What is an investment?  According to the American Heritage New Dictionary of Cultural Literacy (3rd Edition), an investment is, "The purchase of property with the expectation that its value will increase over time."
Seems straight forward enough, but for those who want a more thorough explanation with examples from USAA Financial Counselors J.J. Montanaro and Scott Halliwell, click on the short video.
---
See also...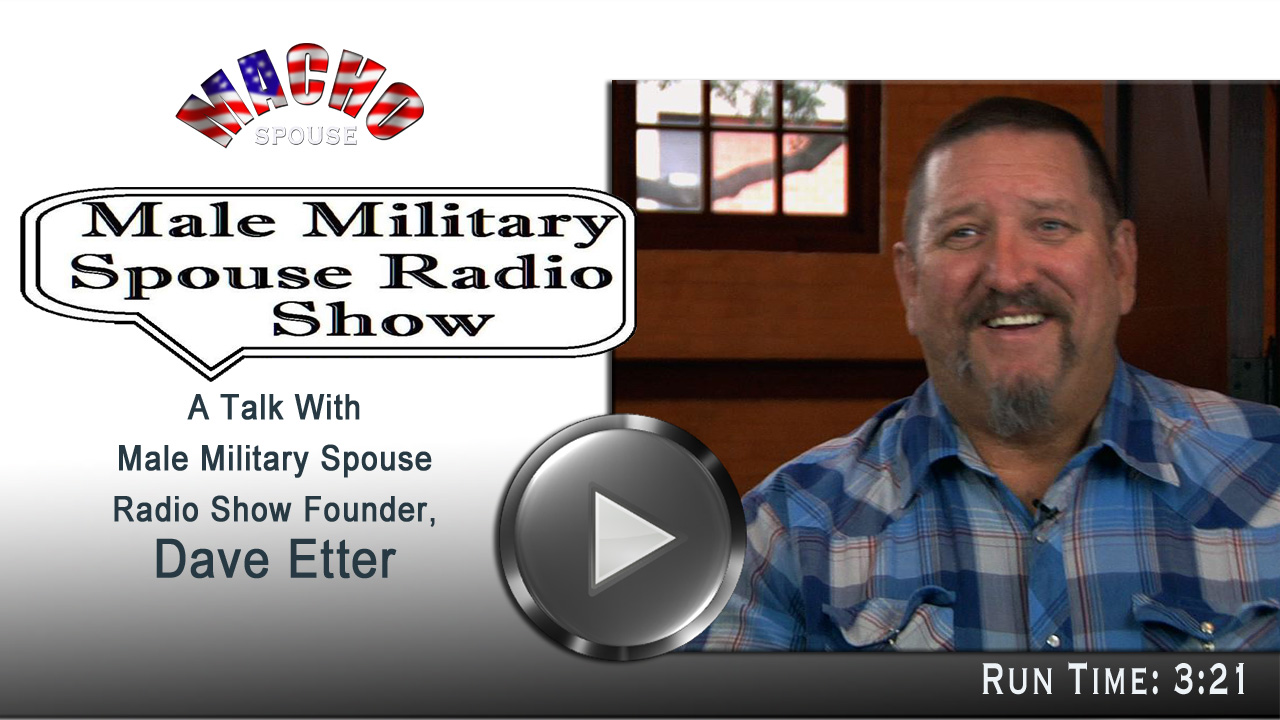 How many of you guys have had the opportunity to listen to Dave Etter's blog talk radio show? If not, well, it's a work in progress and that lack of show polish is just the way he wants it. Dave is retired from the Navy and currently married to an Army medic, he has also volunteered as a Family Readiness Group Leader while stationed at Ft Campbell. So to say Dave (aka "Old Fart") is an opinionated straight-shooter who often times fires "from the hip" and checks his facts later would be an accurate statement. I can joke about him because I know he can take it, hell, many times he insists on it!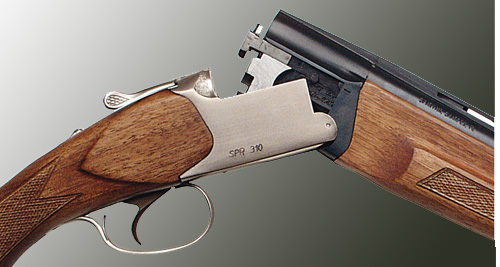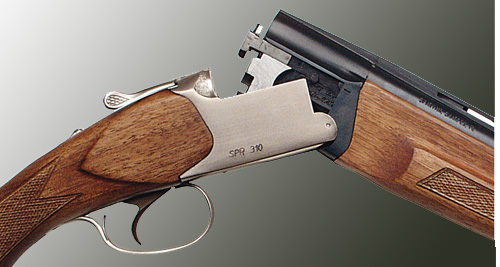 Cleaning your rifle barrel regularly is as important as changing the oil in your vehicle. Without proper cleaning, the rifle will not perform optimally and can become damaged. Always check twice to ensure the rifle is unloaded before starting.
What You Will Need:
Some old toothbrushes and utility brushes

Q-tips

Cleaning patches

Bore brush to match rifle caliber

Gun oil

Bore cleaner or solvent

Rifle barrel cleaning rod and slotted end

Bent cleaning brush for rifles lacking easy breech-end access
---
Share on social media
Macho Spouse uses AddThis share buttons so you can easily share your favorite content from this site to your Facebook, Twitter, and more.
To share this on social media, click on the share icons. You will be prompted to connect your social media account if you have not already.
Thank you for sharing!
---
Comments