---
Like, Comment, Share
How NOT to deep-fry a turkey
Image: – – Macho Spouse
We love these videos. Oh yeah, be careful if you plan to fry your turkey this year!
---
See also...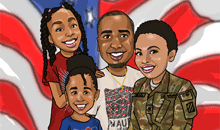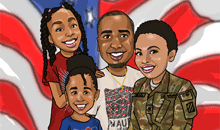 During this time of war, in addition to the regular attacks on our troops by enemy forces, there have also been other types of attacks. These "green on blue" attacks are "friendly" forces killing our troops. In 2011, there were 35 instances. In 2012 so far, there have been 51. These things get quite a bit of media coverage due to the loss of life as a direct result.
Something that concerns me just as much, if not more than "green on blue" attacks, is the threat that wears the same uniform as my wife. Sexual harassment and assault are a big problem within the military. Men and women are victimized by their comrades. As a Army civilian employee, I have to attend the Sexual Harassment/Assault Response and Prevention program, along with the Soldiers. It is saddening to hear the stories of those that have been attacked by people they trusted with their lives.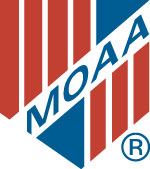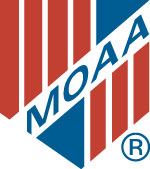 Hey guys, have you taken this survey yet? Stuff like this is important because it may help you find work in the future, as well as, future generations of military spouses!
http://www.moaa.org/milspousesurvey/
The Military Officers Association of America (MOAA), a non-profit organization that advocates for military personnel and their families, is teaming up with Syracuse University's Institute for Veterans and Military Families (IVMF) to launch the Military Spouse Employment Survey.
Military spouses face many challenges to both employment and career advancement as a result of the military lifestyle. This imperative study will look at the employment pattern of all military spouses, especially related to their long-term career trajectories. We encourage all active duty, National Guard, reserve, veteran, and surviving spouses who are 18 years and older to participate by sharing their stories, experiences and lessons learned.
According to the 2010 Department of Defense Manpower Data Center (DMDC), there are approximately 725,877 spouses of Active Duty service members and approximately 413,295 spouses of Reserve and Guard members. In addition, it is estimated that there are more than 15 million veterans' spouses in the United States and over 5.8 million surviving spouses. By adding their voice, we can build a stronger foundation for military spouses' professional needs, identify any barriers to career development and share their stories with government officials, state, and federal policy makers in order to overcome obstacles and improve the quality of life for our service members and their families.
The Military Spouse Employment Survey will open on September 16, 2013 and remain open for 30 days. This survey is completely anonymous, for research purposes and therefore completely voluntary. The survey will take approximately 30 minutes to complete.
---
Share on social media
Macho Spouse uses AddThis share buttons so you can easily share your favorite content from this site to your Facebook, Twitter, and more.
To share this on social media, click on the share icons. You will be prompted to connect your social media account if you have not already.
Thank you for sharing!
---
Comments