---
Like, Comment, Share
Hiring Our Heroes: Teaching Employers To Hire Military Veterans And Spouses
Image: – – Macho Spouse
.
 
I write about military financial independence, but Im getting a lot of e-mail about navigating the drawdown and starting a bridge career. Im also hearing from Reserve and National Guard servicemembers about balancing their military careers with their civilian employers. Veterans (and military spouses) know that their transition to a civilian career will be like transferring to a duty station in a foreign country. Theyll spend lots of time explaining their military skills and achievements to civilians and translating their military culture into a foreign language.
Then theres the challenge of competing with hundreds of other potential employees who are also reporting for duty at these companies. The drawdown is adding several hundred thousand more veterans to the usual crowd of people who are already leaving the military, and this exodus will continue until at least 2017.
Over the last three years the U.S. Department of Labor and the Veterans Administration have rolled out a number of initiatives. By now youve seen at least a half-dozen programs for translating your military career into a civilian resume, or creating your elevator pitch, or finding your ideal company. Theres plenty of advice on Linkedin about researching your company, tapping into the right networks, and handling interviews. There are many government and non-profit programs to guide you through the transition process, even if the military overlooks a few steps during their transition seminars.
Those programs are helping veterans and spouses figure out what employers want and showing them how to navigate the job search. Wouldnt it be nice if someone taught the employers about you? Wouldnt it be a huge relief to meet hiring managers who already understands who you are and what you can do? Wouldnt it be great to work for a company that actually wants to hire military veterans?
Last week I interviewed a group of people who have started doing just that. Theyve spent months building the programs and the infrastructure, and theyve already educated a number of companies on military veterans & spouses. They held their first hiring conference two weeks ago, and now theyre coming to a base near you.
The interview was arranged by USAAs staff. (Thanks, Jamia & Pete!) I talked with Geoff Grant, their Program Director of Supplier Diversity. (Hes also an Army veteran.) We were joined in the call by Jennifer Giering, the Director of Business and State Engagement at Hiring Our Heroes. We also talked with Bryan Goettel, the Chamber of Commerce Founda

Read more about Hiring Our Heroes: Teaching Employers To Hire Military Veterans And Spouses
---
See also...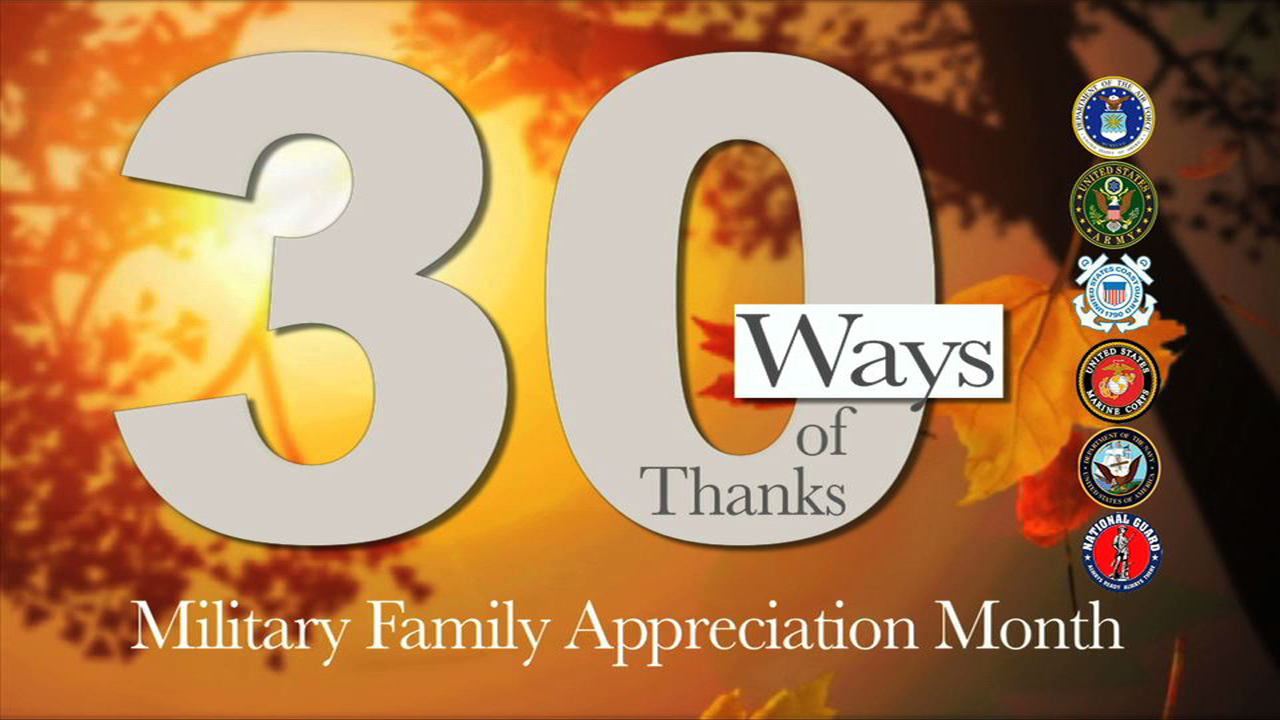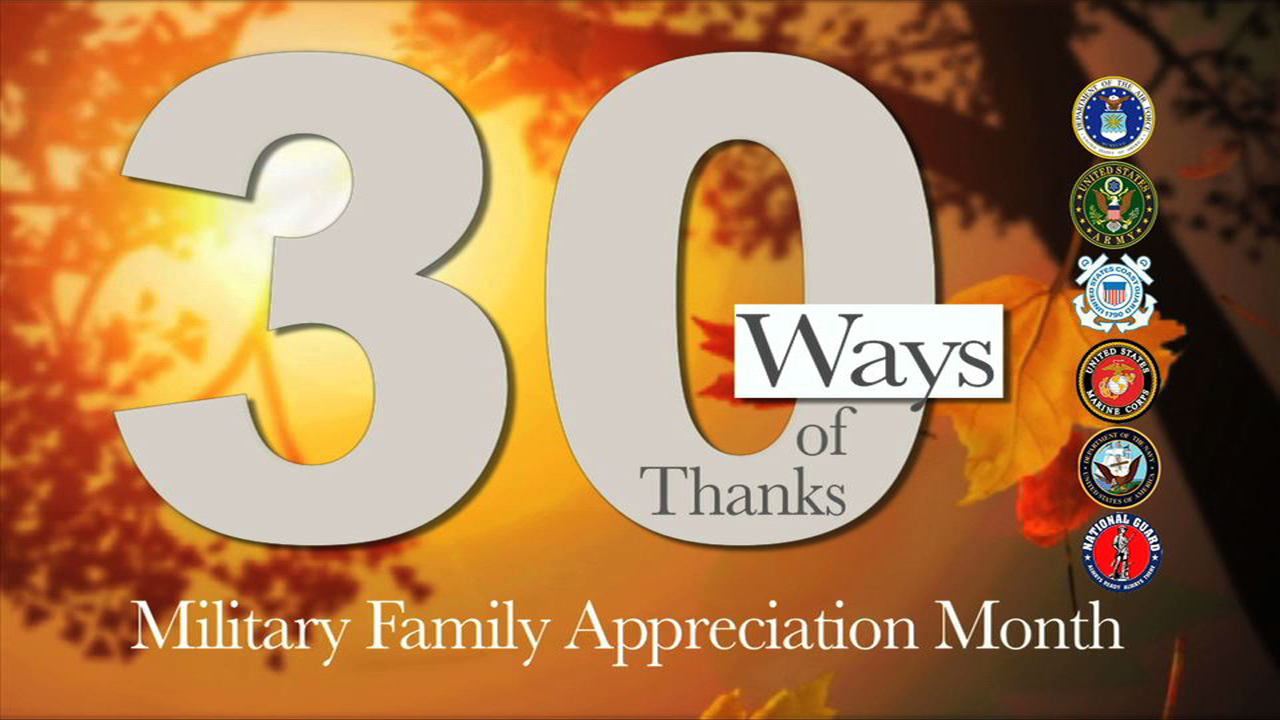 Don't be a stranger when it comes to helping families during a deployment. Stop by the house of a deployed soldier and check in on the family who stayed behind, a little bit of friendship goes a long way during this time of year!
November is Military Families Appreciation Month, and the 2014 Armed Forces Insurance Branch Spouses of the Year (Branch SOYs) want to help everyone, everywhere participate in thanking and honoring military families.
Americans love our military, but many people don't quite know how best to express their gratitude. As National Guard Spouse of the Year Dr. Ingrid Herrera-Yee notes, "saying "thanks" to our military families is something that many want to do, but are at a loss as to how to do it –or in the case of Guard and Reserve, how to find us!"
So the Branch SOYs created #30Ways of Thanks to help. Each day in November, the Branch SOYs will release a video with an action item that people around the country can participate in virtually or locally, individually or in groups. Participants can hash tag #30Ways so that their messages, photos, or videos are spread far and wide. Hash tags #GratefulNation and #MilFamsRock can also be added as a short-hand way to say "You are amazing, military families!" Best of all, the entire #30Ways video collection will be stored on the Branch SOYs' YouTube channel so that it can be repeated in Novembers to come, or whenever someone is looking for a way to say "thank you" to military families.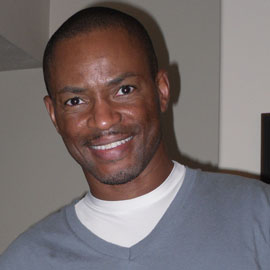 Faithwalk Music is a blog by Taurus M. James (Air Force Male Spouse).
---
Share on social media
Macho Spouse uses AddThis share buttons so you can easily share your favorite content from this site to your Facebook, Twitter, and more.
To share this on social media, click on the share icons. You will be prompted to connect your social media account if you have not already.
Thank you for sharing!
---
Comments